There's always something happening in the air after Labor Day. Is it that the kids are back in school and you have to wake up early again? Or is it that unmistakable feeling of excitement mixed with anxiety knowing we're at the start of the annual holiday blitz? It's a little bit of all that, but speaking of blitz…
The days following Labor Day mark the start of the new NFL football season! So, when you're in your pre-game-day mode, combing the grocery aisles for barbecue meats, chips, (and cookies shaped like little footballs), don't forget to take your game-day ritual up a notch with some fine wines to share with your guests throughout the season.
Here, we've culled together some of our hardest-hitting wines. One sip, and you'll swear you just got pummelled by eleven large men. But don't worry, you can get right back up and do it all again. Hut, hut, hike!
OUR TOP PICKS FOR NFL GAMEDAY WINES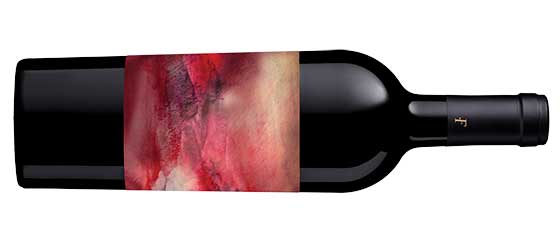 2017 Foley Sonoma Cabernet Sauvignon Winemaker Series, Alexander Valley
93+/100, Robert Parker's Wine Advocate
Terroir-driven, leveraging the incredibly brawny quality of Tannat to complement Cabernet Sauvignon, Petit Verdot, and Cabernet Franc—not unlike the brawny qualities of a linebacker, and believe us, this wine is built like one. In fact, you'd be better off getting crushed by a linebacker than having a pallet of this red (that's a crate of 56 cases of wine) dropped on you during some gameday celebration gone wrong. Only, don't try and twist a corkscrew into an actual linebacker, because that is sure to end in a messy and rather public display of football fandom. Anyway, best to enjoy copious amounts of this wine while yelling "all the way!" at the television.
FOLEY SONOMA TAKES THE LEAD!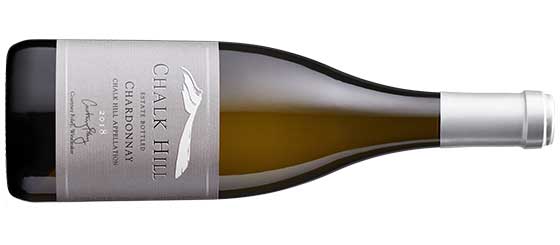 2018 Chalk Hill Estate Chardonnay, Chalk Hill AVA
92/100, Robert Parker's Wine Advocate
The Tom Brady of our wine selection? That would be Chalk Hill's Chardonnays. Sure, we know it's a controversial statement, but Tom Brady's a controversial man, marrying together consistent dominating talent with eyebrow-raising intrigue. Similarly, Chalk Hill churns out some of the most intoxicating Chardonnay wines year after year, like a train of pure force that never goes off the rails and choo-choos its way onto your taste buds. This creamy and decadent 2018 vintage has a dream team of aromas with everything from orange blossom, crisp apple, vanilla, and toasted marshmallow. It's enough to bring your adversaries to tears. Here's to a wine that will never leave you deflated.
FIRST STRING CHALK HILL QB FOR THE WIN!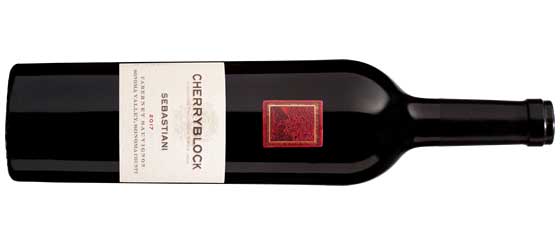 2017 Sebastiani Cherryblock, Cabernet Sauvignon, Sonoma Valley
93/100, Robert Parker's Wine Advocate
Football legend Joe Namath once said, "If you aren't going all the way, why go at all?" Based on that quote alone, we're willing to bet he's also a fan of Cabernet Sauvignon. In particular, we think he might enjoy this 2017 Cherryblock bottle of 100% Cab from Sebastiani, combining the smooth aromas of vanilla and blackberry with spiced layers of tobacco and cedar. A player of his stature could genuinely appreciate the tannins–soft as a billowy pair of sideburns–that adds to the texture of this sturdy Cabernet and pairs exquisitely with any hunk of American-grown red meat.
CHERRYBLOCK GOING ALL…THE…WAY!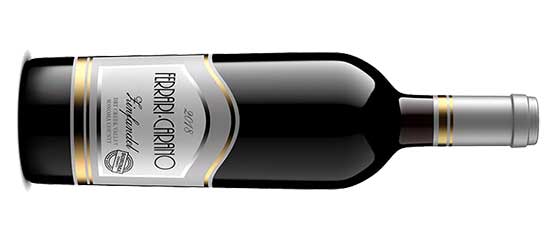 2018 Ferrari-Carano Zinfandel, Dry Creek Valley
This wine is a peppery and dark fruit-driven bottle of pure Zinfandel cold-soaked in stainless steel and cave-aged in French Oak barrels. You'll notice Ferrari-Carano shares half of its name with a maker of beautiful Italian cars and you can imagine a car just like that revving up on the football field and "going long" at full speed across the astroturf as it makes its way towards the end zone. It seems unusual, but that's the only accurate way to describe this wine. As a bonus, this bottle pairs perfectly with, among other things, sharp cheddar cheese and chili, so if you're looking for a bottle of wine out there in this crazy world that's a natural fit with your game day nachos, this is the Zin for you.
Out of Stock – Contact for Availability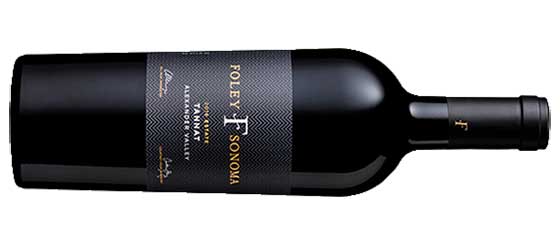 2017 Foley Sonoma Estate Tannat, Alexander Valley
Tannat might be a grape that flies under the radar of its more popular cousins. But if you're diving into a Tannat wine head first, be warned that it packs a punch. Though this particular bottle from the Foley Sonoma Estate has smooth wispy tannins and refined acidity, you're more likely to notice the raw, unabashed power behind the grape. When the wide receiver catches the ball, but then gets tackled by every player of the opposing team, that's Tannat. When the quarterback runs with the ball along the foul line, but trips and tumbles into the Gatorade keg, that's Tannat. Put on your safety pads and see what Tannat is all about.
TACKLE THIS FOLEY SONOMA TANNAT!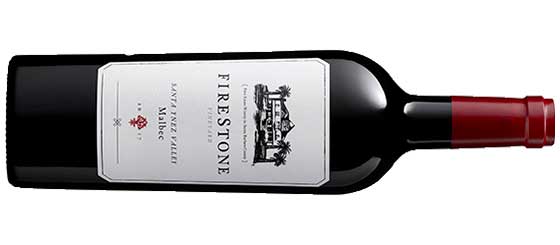 2017 Firestone Vineyard Malbec, Santa Ynez Valley
Most Malbec wines are produced in Argentina or Chile. Down there, football is a different sport entirely where the players aren't even allowed to touch the ball with their hands. But in the United States, we have our own game of football where players can handle the ball with any part of their body regardless of whether it makes any sense. That's what American freedom's all about! To celebrate the American style of football, we have an American style of Malbec from Firestone Vineyard, grown in California's Central Coast. With toasty plum and tobacco aromas and red fruit flavors, there's no better spokes-wine to promote the flavor of America.
AMERICA-MADE GAMEDAY MALBEC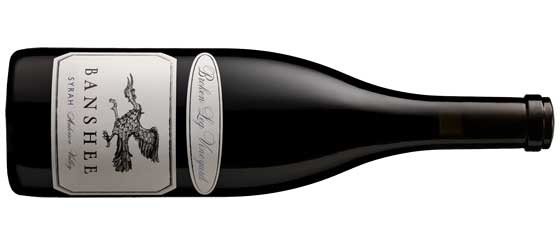 2016 Banshee Broken Leg Vineyard Syrah, Anderson Valley
Emulating the flavors of popular Syrahs from the northern Rhône, this wine has notes of spiced black cherry and was heavily influenced by its terroir. Deep and intense, this bottle from Banshee will leave you screaming like a football player with a newly broken leg. But in a good way! So raise a glass to the players with unfortunate injuries. They sit on the bench eating tangerines all season long in a cast while the rest of the team juggernaut Hail Mary's its way to victory. Even during all their physical therapy appointments, these players still know how to rah-rah with the rest of the crowd and no wine helps soothe an athlete with a broken bone quite like Syrah.
UNCORK THIS BROKEN LEG!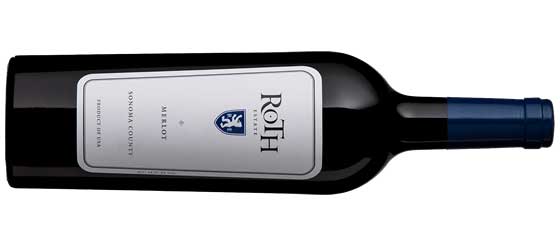 2016 Roth Merlot, Sonoma County
Gold Medal, 92 Points – Press Democrat North Coast Wine Challenge
Silky, rich, earthy. This is a Merlot of pedigree, with plum and spice notes to fire the synapses in your brain. This 2016 vintage from Roth isn't only a fine representation of Sonoma Merlot; it's also the perfect wine for football coaches. You know the type: Furrowed brow, arms crossed, an anxious look on their faces as if a bunch of trick-or-treaters showed up on their porch in the middle of July. The coaches are out there playing 3D chess with lifesize figurines that keep ramming into each other, and we all know that can't be easy. That's why we drink Merlot. It's a wine for deep thought, clever strategizing, and maybe even cracking a smirk in the middle of tense competition.
THINK LIKE A COACH MERLOT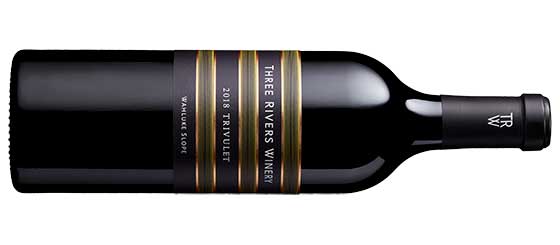 2018 Three Rivers Trivulet Red, Wahluke Slope
91 Points – Anthony Dias Blue
In the spirit of teamwork, we present this floral and raspberry-scented red blend combining the classic mingling of Merlot with Cabernet Franc. This wine has an old-world aura that helps keep this timeless varietal-blending alive. As the grapes for this wine hail from Washington State, it might be a great wine to drink while rooting for the Seahawks, but get a little creative. Maybe the name Three Rivers will bring to mind the hometown for another great football team, The Pittsburgh Steelers, as Pittsburgh sits at the confluence of three mighty rivers. Thankfully though, you can enjoy this wine while rooting for any team. Even the New York Giants!
GO, GIANTS! GO STEELERS! GO SEAHAWKS!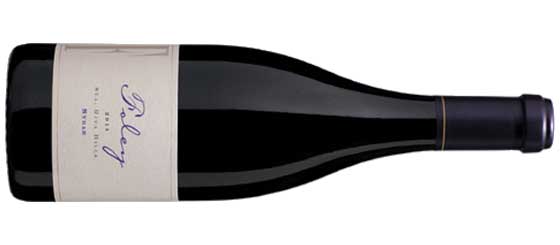 2018 Foley Estates Syrah, Sta. Rita Hills
This Syrah grew out of the very cool climate of Sta. Rita Hills and features an earthy flavor with supple tannins. The aromas here are evocative of blue and black fruits, so this is the perfect wine for fans of teams sporting blue in their uniforms: Dallas Cowboys, Tennessee Titans, New York Giants, and the like. We can sense some football fans from Wisconsin giving us the stink eye here. "What about us Green Bay Packers fans," they ask, "with our green and gold jersey?" To that, we say don't worry, Packers fans, this Syrah pairs excellently with your homegrown cheese, even if you wear that cheese on your head.
IT'S A SYRAH TOUCHDOWN!