Bay Area wine writer and critic Jonathan Cristaldi shares his insider recommendations on where to eat, drink, sleep and visit in this charming Sonoma County town.
Healdsburg is one of those rare places that marries authentic small-town charm with world-class food and wine destinations. Well, maybe that's not so rare in California's wine country, but the community of Healdsburg has really outdone itself. Despite its small size, there's so much happening that it's possible to miss out on some of the best things Healdsburg has to offer if you're only visiting for a couple of days. Nevertheless, read on to make your way across Healdsburg's greatest hits.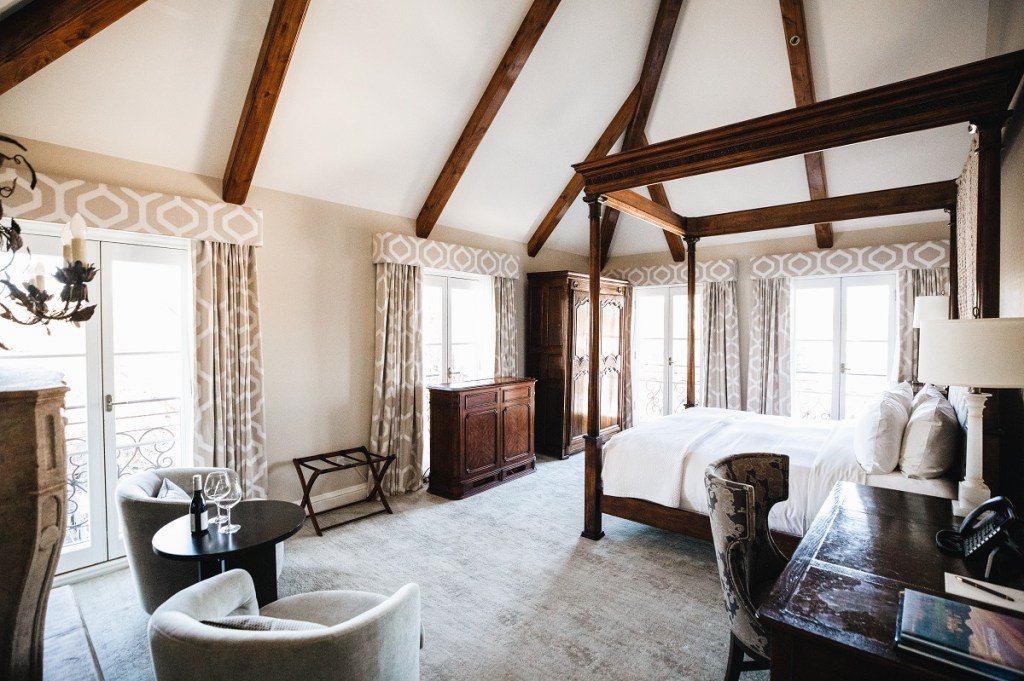 Where to Stay
There's no dearth of excellent options on this front, and one to suit every taste. If you're seeking unbridled luxury, check in for a few nights at The Montage, which has a series of freestanding bungalows, each with its own private outdoor spaces. The nature-inspired aesthetic of Montage connects guests to the culture and scenery of Sonoma and gives you access to a range of activities like biking to beekeeping to helicopter rides.
If old-world Parisian-style living is what you're after, Hotel Les Mars is the only place with four-poster beds, antique furniture, and all the romance of a continental boutique retreat. You'll sleep as though you are vacationing in the French countryside, but you'll wake in the heart of bustling downtown Healdsburg.
Finally, there's the visually-entrancing Harmon Guest House. Even if you don't stay there, you'll still want to poke your head in to see what the inside looks like. It was specifically designed to engage the creative spirit, so don't be surprised by their art installations or the view of the Sonoma mountains from the hotel's Rooftop restaurant, which is so stunning that you'd be forgiven for mistaking them for one of the art installations.
Day 1 – Little Saint brunch, Chalk Hill wine tasting, dinner at Valette
If you're not going to Little Saint for one of their live concerts (recent performers include heavy hitters like Rufus Wainwright), you're starting off your extended weekend there with their vegan brunch menu, which includes baked chickpea pancakes. The New York Times named Little Saint on their list of America's Best Restaurants in 2022, so be sure to drop in from the get-go. Take a short walk to Journeyman Meat Co. where you can get a few pepperoni chubs to go before you make your way to Chalk Hill Estate Winery. There, you can sample their signature Chardonnay wines from the Chalk Hill AVA, or book a guided tour around the vineyard estate in an open-air Hummer. If this experience gives you a second wind of energy, return to downtown Healdsburg and visit the Healdsburg Museum and Historical Society for an educational, if not down-right charming, exhibition of artifacts from Healdsburg as an infant frontier community full of 'ye olde' armaments, textiles, and business furnishings. If you haven't yet made a reservation for dinner at Valette, do it now. Chef Dustin Valette is the star of Healdsburg, whose namesake restaurant sits in the literal shadow of Michelin-3-star Single Thread, but by no means is overshadowed. For the table, be sure to order the Day Boat Scallops en Croute, served in a pot, and dig in with reckless abandon.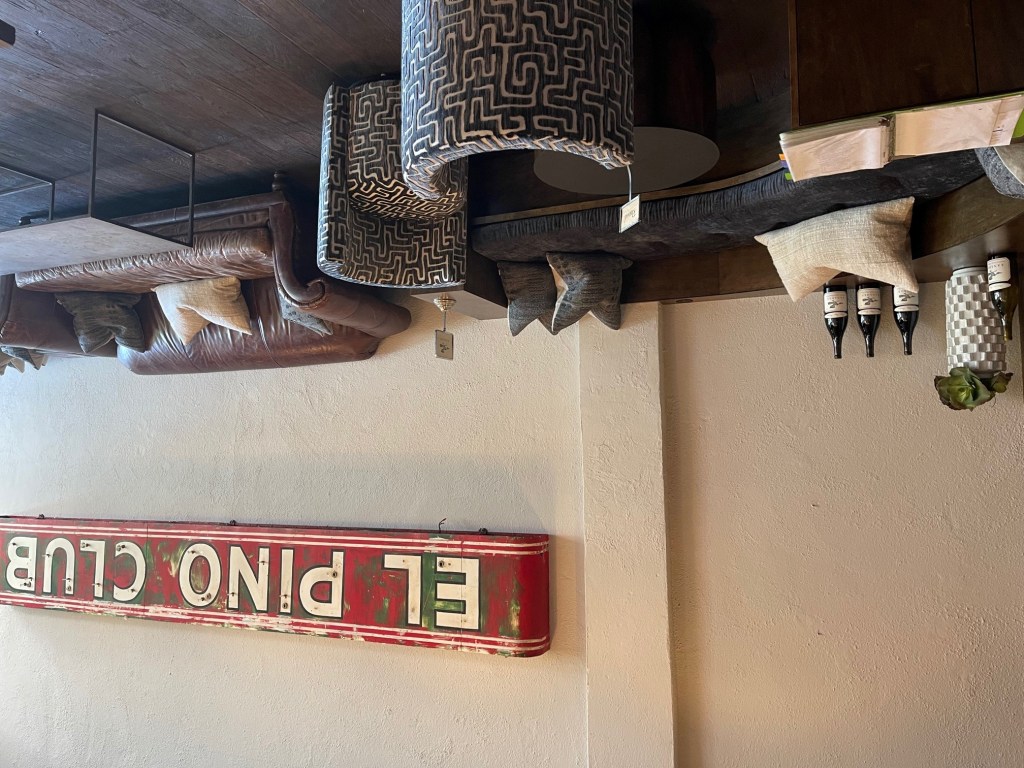 Day 2 – Willi's brunch, downtown shops, and wine tasting at Banshee
Start the day with a late breakfast at Willi's Seafood and Raw Bar, a long-time local favorite with tapas of all kinds. Their fresh crab roll is the perfect morning snack before a day of shopping around Healdsburg Plaza. One shop you can't miss is the home goods store Forager where you can purchase the finest cast-iron pan you'll ever own (have it shipped, of course). You'll need a drink around this time, and thankfully, Banshee has a tasting room in the heart of downtown Healdsburg where you can spin a vinyl record as you pair Banshee's Ten of Cups bubbly brut with caviar, or sample your way through their primo Pinot Noir. Rest up for dinner at The Matheson, another great food and drink experience from Chef Dustin Valette (the man is unstoppable!), where you can get 48-hour braised short ribs with lobster mushrooms over creamed corn, or if you're so inclined, a pork belly and gruyere pizza from their Roof 106 rooftop bar.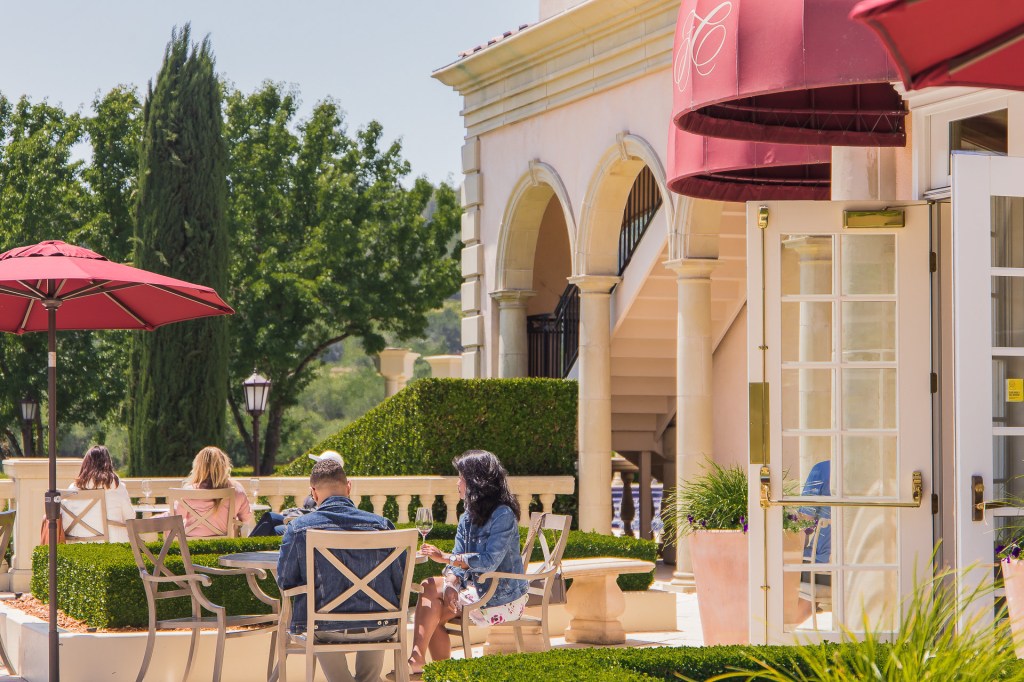 Day 3 – Ferrari-Carano brunch, tea tasting, and Chalkboard dinner
You can have your brunch and wine tasting too at Ferrari-Carano, home to critically-acclaimed bottles of Merlot, Pinot Grigio, Cabernet Sauvignon, and many more. Ferrari-Carano hosts a weekly "Sunday Wine & Brunch" offering flights of their delectable wines along with an Italian-inspired food menu. Prosciutto Benedict, anyone? Insider tip: On your way back to town from Ferrari-Carano, make sure to stop by the SingleThread Farm at Dry Creek where you can buy some fantastic knives, cutting boards, and teaware from the folks behind SingleThread Farms restaurant. And when you get back to town, there's a place that treats tea as seriously as most people in Sonoma treat wine, The Taste of Tea. Though formally an excellent Japanese ramen restaurant, Taste of Tea's whole front room is devoted to a sophisticated tea experience with an eclectic menu and knowledgeable baristas who can help you figure out the right tea for you. This is a good time to go to the Plaza Square, sit on a bench with your tea and just relax. Just sit there for a while; you need this. Finally, cap off your trip with a dinner at Chalkboard, the in-house restaurant at Hotel Les Mars, where you can start the meal with savory pork belly biscuit appetizers and close the night with creamy profiteroles.

For this itinerary, there is no fourth day, but having dipped your toe in the rich tapestry of leisure found in Healdsburg, you'll be using this phantom fourth day to plan your return.
Jonathan Cristaldi is a wine writer and critic based in San Francisco, whose articles have appeared in Decanter, Food & Wine, Departures, The SOMM Journal, Tasting Panel Magazine, Liquor.com, Seven Fifty Daily, Los Angeles Magazine, Thrillist, Tasting Table and Time Out LA among others.