Bay Area wine writer and critic Jonathan Cristaldi explains what makes the wine regions of the Foley Food & Wine Society exceptional and which wineries are located in each of these must-see wine destinations.
One of the great things about the wineries in the Society is the diversity of its geographical reach. Climate and terroir determine the fate of each and every grapevine, and having vineyards across all manners of geographical wine regions means casting a wider scope of wines to be made, styles to be explored, and flavors to be enjoyed. 
You may know the names of these world-famous wine regions, but here's what makes each so distinctive and attractive for wine lovers.
NAPA
At the Paris Wine Tasting of 1976, a panel of mostly French judges held a blind wine tasting where Napa wines rated best in every category, beating out wines from France, the reigning champion. This was a monumental moment that put California-made wine on the international map. Napa Valley has been the cornerstone of the American wine trade ever since. Napa is not only home to many of the best Grand Cru vineyards in the world, like To Kalon, Fay, and Sleeping Lady, but it's also a top travel destination with world-class dining and upscale hotel vacationing surrounded by gorgeous natural scenery. As the epicenter of American wine, Napa Valley, and all it has to offer, should be a top place to visit for all wine lovers.
Foley Food & Wine Society Wineries in Napa: Silverado, Merus, Kuleto Estate, Foley Johnson
SONOMA
The western neighbor to Napa Valley, abutting the coastline, and home to some of the coolest growing regions in California, Sonoma County has earned all the winemaking renown as Napa Valley has. But since the two are separated by the Mayacama Mountains and Sonoma is in closer proximity to the Pacific Ocean air, Sonoma's terroir is home to some of the most beautifully-structured cool-climate wines California is capable of producing (special mention to their Pinot Noir). Sonoma has several opportunities to experience nature along the cool northern California coastline. Rent a bike and soak in those foggy mornings. Sonoma is more rugged and vastly bigger than Napa, but if you hit towns like Sebastopol and Healdsburg, you can still find plenty of ways to live it up with plush leisure, luxury hotels, and fine dining.
Foley Food & Wine Society Wineries in Sonoma: Chalk Hill, Ferrari-Carano, Banshee, Chateau St. Jean, Foley-Sonoma, Lancaster Estate, Roth Estate Winery, Sebastiani
CENTRAL COAST
As a wine region, the Central Coast cuts a wide swath covering vineyards stretching from the San Francisco Bay to Santa Barbara. Still, unlike Napa and Sonoma, the Central Coast better maintains the rustic feel of California from way back when. Surrounded by jagged mountains and serene country lanes, the Central Coast is also home to small towns like Los Olivos and Los Alamos (home of the Michelin-starred Bell's restaurant), oases of upscale civilization among the vast acreages of vineyards producing Chardonnays, Syrahs, and Pinot Noirs.

Foley Food & Wine Society Wineries in Central Coast: Firestone Vineyard, Lincourt, Foley Estates, Chalone, The Society: State & Mason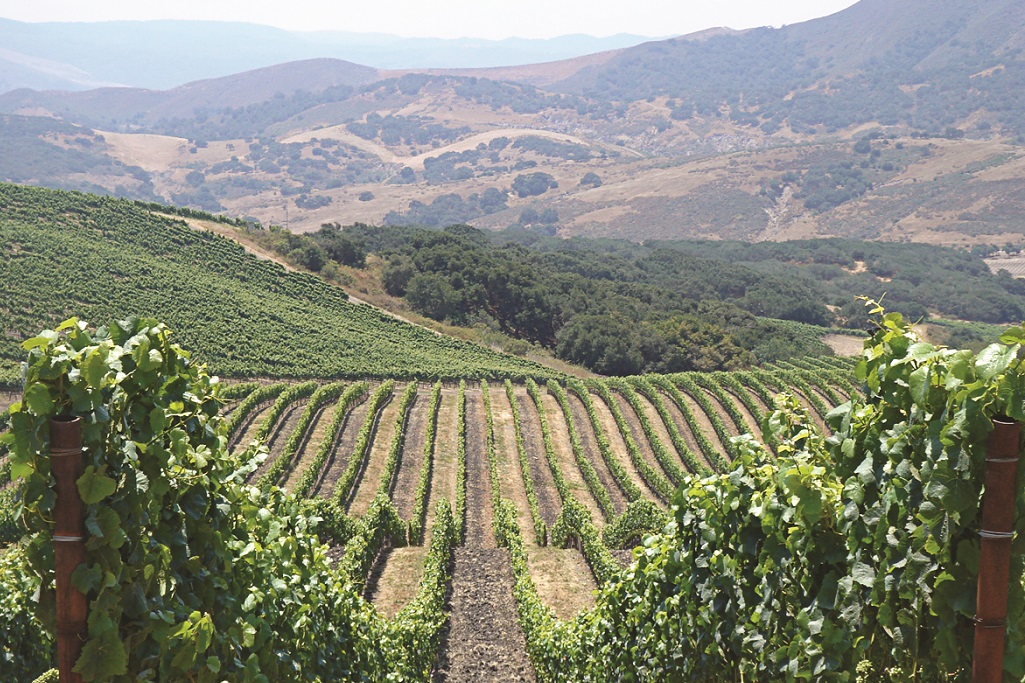 PACIFIC NORTHWEST
Keep traveling north from California, and you'll find the soils and climates of the Pacific Northwest, another wine destination to behold. Though neighbors, Oregon and Washington's wine cultures have a gulf of distinctions between them. Pinot Noir dominates among Oregon vineyards, where the conditions are often compared to the grape-growing conditions in Burgundy. Washington, meanwhile, is a more apt breeding ground for Cabernet Sauvignon and Merlot, producing far more wine in total. Though it's an almost five-hour drive between Oregon's Willamette Valley and Walla Walla in eastern Washington, it would be a shame not to venture a road trip between the two where the food culture is eclectic, the wine is divine, and the scenic northern Pacific landscape is second to none.
Foley Food & Wine Society Wineries in the Pacific Northwest: Three Rivers Winery (Walla Walla, WA), The Four Graces (Willamette Valley, OR)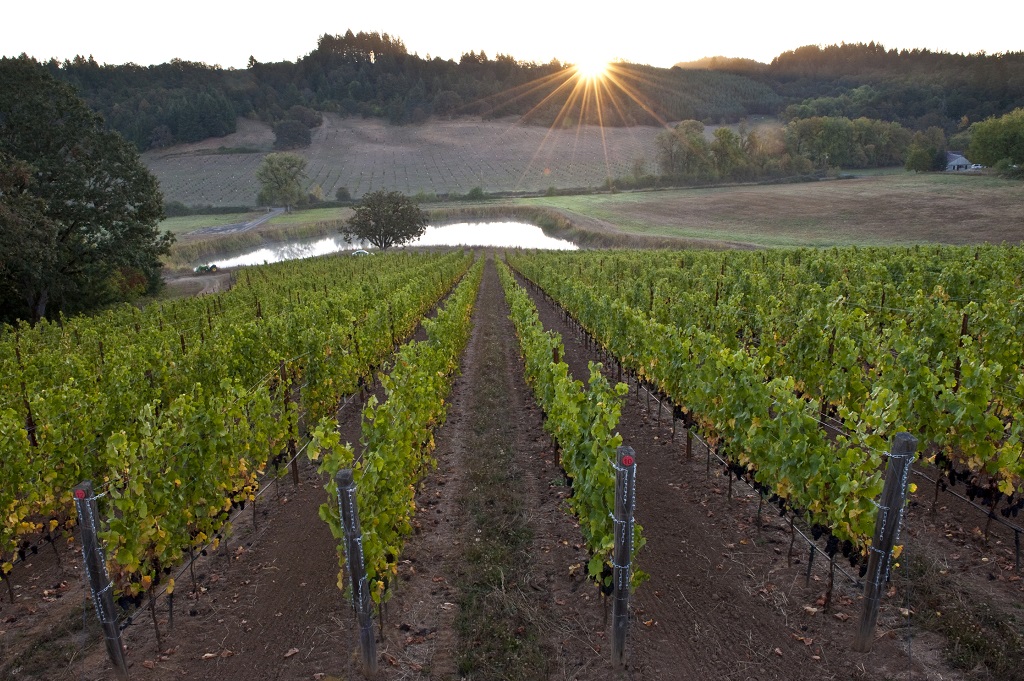 Jonathan Cristaldi is a wine writer and critic based in San Francisco, whose articles have appeared in Decanter, Food & Wine, Departures, The SOMM Journal, Tasting Panel Magazine, Liquor.com, Seven Fifty Daily, Los Angeles Magazine, Thrillist, Tasting Table and Time Out LA among others.