Don't get us started on the ordeal of buying gifts this year. We know! We're still counting receipts from our Black Friday purchases. We know you are too. That's why we're making your December holiday gift-giving task 14 times easier with these 14 gift ideas that cover every possible wine lover in your life. Thank us later, and don't forget to "Add to Cart" one of these for yourself!
HOLIDAY MAGNUMS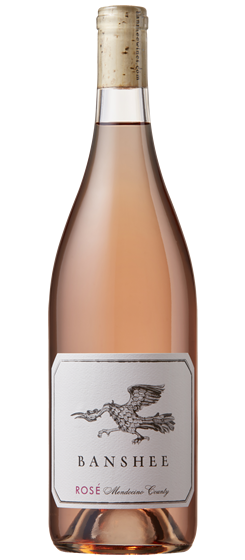 Banshee 2018 Mendocino County Rosé (Magnum)
Your friends and family, and you yourself, really only need one rosé to get you through the holiday season, so let this Banshee be the one. For starters, the cocktail hour is easily extended because this offer comes in MAGNUM—double the fun! It's juicy grapefruit, creamy strawberry, and Macadamia nut finish will warrant a few refills anyway to really make it feel like you're getting to know the Mendocino County wine scene through those rose-tinted glasses. And who doesn't like receiving the gift of two bottles squeezed into one?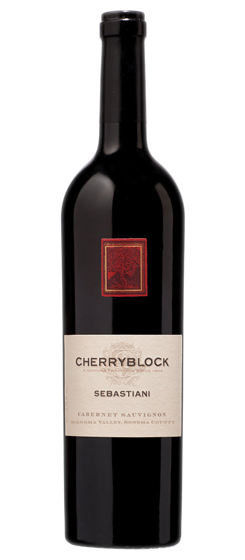 2016 Sebastiani Cherryblock Vineyard Cabernet Sauvignon (Magnum)
This is a fine wine in a regular 750ml bottle, but out of Magnum offers extra delight for both new wine drinkers and those with the most sophisticated palate. Sebastiani's crowning Cabernet is made from their iconic Cherryblock Vineyard planted in 1961. This 2016 vintage landed a 94+ point score from Robert Parker's Wine Advocate for this 2016 release. The Advocate found an "intensely scented" wine packed with "cassis, baked black plum, blueberry coulis and red cherry preserves with touches of allspice, incense, cedar, dried leaves and warm earth plus a streak of graphite.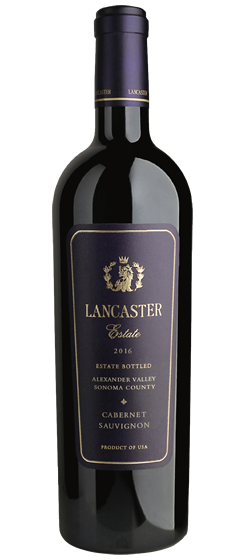 2016 Lancaster Estate Cabernet Sauvignon (Magnum)
In wildly limited supply, and from one of the absolute best vintages in the last two decades in Northern California for Cabernet, comes this black-fruited, licorice-scented, violet-filled Estate Cabernet with beautifully polished tannins. Add to all that savory tobacco and leather spices, and a long salted dark-chocolate finish. In short, opening this Magnum will make a lasting impression whether gifted or shared at your holiday gathering. Pair alongside a holiday rib roast or gruyere-topped burgers on a brioche bun for an impeccable night.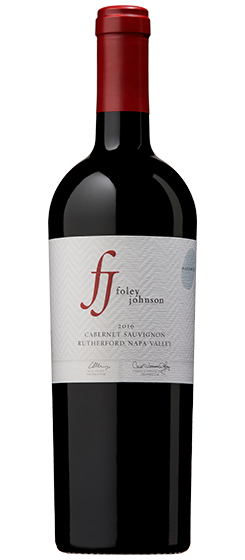 2016 Foley Johnson Peral Vineyard Cabernet Sauvignon (Magnum)
From a tiny 10-acre estate parcel in the Rutherford AVA, that perfectly showcases the famous "Rutherford Dust" characteristic. Give the gift of a Magnum so there are plenty of opportunities to swirl, sniff, sip, and explore. Once past the indulgent aromas of vanilla and pipe tobacco, black currants and crushed graphite, black cherry and blackberry that savory, mineral-rich, "dusty" tannin emerges— it's the thing that gives this wine its firm, sturdy structure and sheer brilliance. It's the dust that's launched a thousand beautifully structured Cabernets and the kind to wear proudly on one's boots—just don't spill it on those boots.
HOLIDAY STAPLES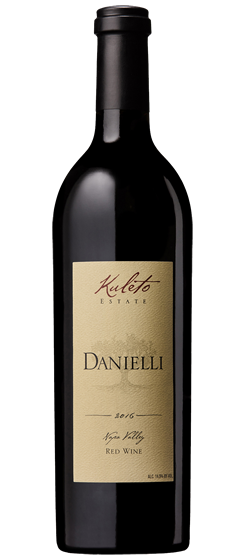 2016 Kuleto Danielli Red (750ml)
Just 294 cases were produced of this Cabernet Sauvignon, blended with Syrah, Cabernet Franc, Zinfandel, and Pinot Noir. Winemaker Giovani Verdejo "Gio" drops this prized fruit into 40% New French oak for 18 months before bottling. The result is a generous dose of hearty French oak spices, deliciously layered blackberry and plum fruit with sweet Bari date notes and the kind of hearty, elongated tannins that will leave the recipient of this wine with nothing to do but swirl its contents around and around just to marvel at the texture.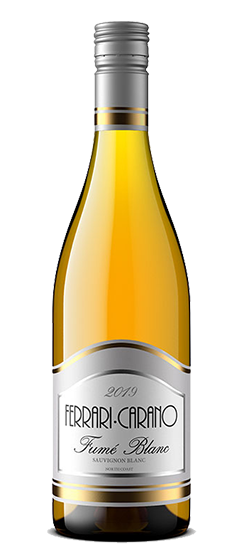 2019 Ferrari-Carano Fumé Blanc, North Coast (750ml)
If 2020 wasn't labeled "Year of the Takeout," it should be. And this is the perfect zippy white for that friend or family member who has been ordering out nightly. It's brilliant alongside classic Japanese, Vietnamese, Thai, Chinese, Korean, Mexican or Southwestern cuisines. A bit of aging in older, neutral French oak barrels results in a richness that is balanced by crisp acidity from cool, stainless steel tank fermentation in this 100% Sauvignon Blanc, making it a dynamite pairing for those delicious take-out dishes.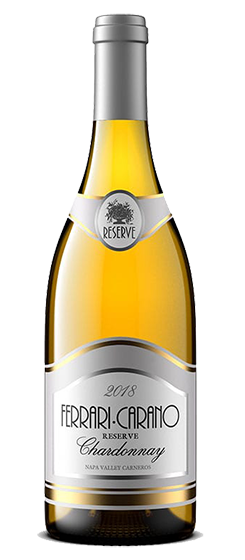 2018 Ferrari-Carano Reserve Chardonnay (750ml)
If you know a buttery Chardonnay-lover, Executive Winemaker Sarah Quider's Reserve Chardonnay is right on the money. Imagine a rich Chardonnay with an Old World quality balanced by the sheer brilliance and vivid acid backbone of Carneros grapes, all in one bottle. That's this wine, and it's a must-buy that will pair perfectly with that one family member's holiday table teeming with delicious buttered rolls and mountains of mashed potatoes. It's a butter-palooza and this Reserve bottling will only up the ante.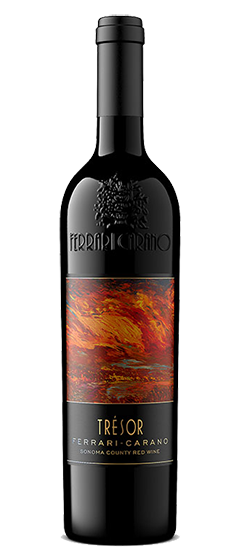 2015 Ferrari-Carano Trésor, Alexander Valley (750ml)
Make this treasure-filled bottle the centerpiece of someone's holiday table. "Trésor" is French for "treasure" and in the low-yielding 2015 vintage, it landed a 93-point score from Wine Spectator, which called it "delightfully rich, charming and accessible, with ripe, firm tannins and a compelling core of rich dark berry, licorice, sage and cedar flavors," concluding it is simply, "impressive throughout." A blend of 62% Cabernet Sauvignon, 13% Petit Verdot, 11% Malbec, 10% Merlot, and 4% Cabernet Franc from prime vineyards in Sonoma's Alexander and Dry Creek valleys.
2015 PreVail Back Forty, Alexander Valley (750ml)
If you want to know why Alexander Valley is a perfect place for growing Cabernet, open this." That's the message you'll include in your gift card for this 100% Cabernet Sauvignon, which hails from grapes grown on the back side of Ferrari-Carano's RockRise Mountain in Alexander Valley. The 40-acre vineyard is perched at 1,100 foot elevation, where clone 337 was planted with the intention of harnessing cooler-climate energy into smaller berries with intensity and richly-textured tannins. This lovely wine received 93 points from Wine Advocate for its "warm red currants, black cherries and black plums…baking spices, char-grill and cigar box…full-bodied…with ripe, grainy tannins and a lively line lifting the fruit to a long finish."
HOLIDAY GIFT COLLECTIONS
Spread the cheers with our specially curated holiday gift sets complete with an elegant gift box to add that special touch for your loved ones. Including some of our finest selections of wines for the Chardonnay enthusiast and entertainer to the collector, we have everyone on your gift list covered.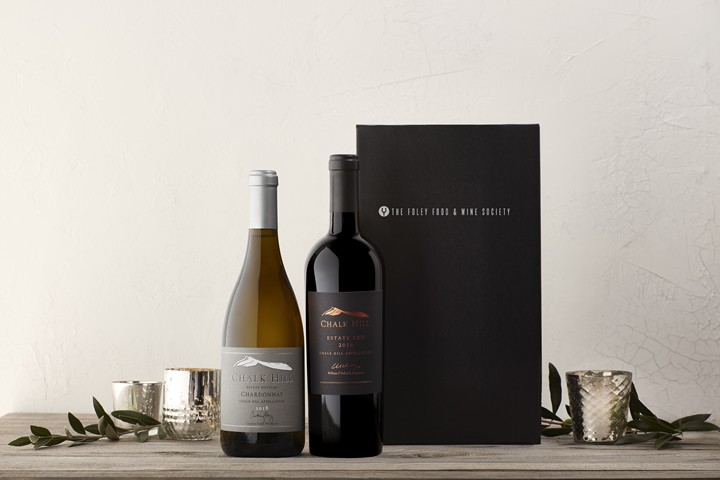 Chalk Hill Duo
The only thing better than a bottle of knockout 2018 Chalk Hill Chardonnay is the opportunity to follow it up with a bottle of our 2016 Chalk Hill Estate Red from an incredible growing season. With both wines earning 92-points from the Wine Advocate, we can't think of a better two-pack for that Chalk Hill lover, or for the uninitiated. Seriously—if you know someone who has never been privy to a bottle of Chalk Hill, this will be the gift that is sure to impress.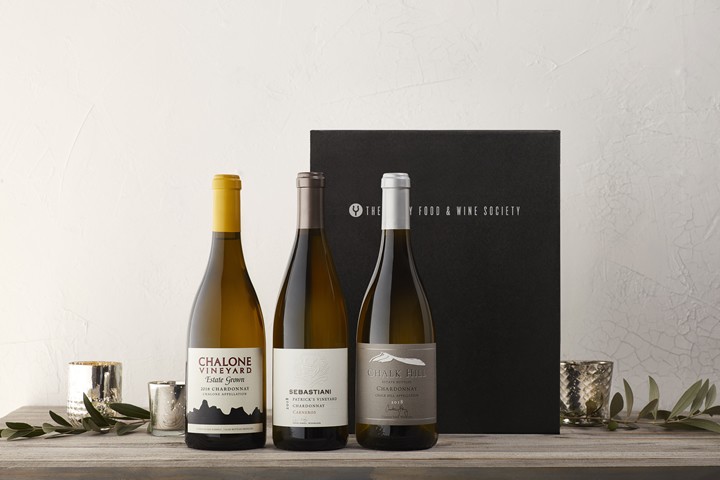 Chardonnay Showstoppers
Chardonnay enthusiasts—this is the gift you'll want to buy to treat yourself this holiday season. Trust us. From the 2018 Chalone Reserve to our 2018 Chalk Hill Estate, polished off with a 2018 Sebastiani from Patrick's Vineyard, this 3-pack offers an incredible snapshot of the diversity of our Burgundian-style Chardonnay wines in the Foley Family portfolio. Consider it your wine enthusiast's duty to explore all three in one evening and to articulate the differences in ways that make you sound like the wine student you were always meant to be.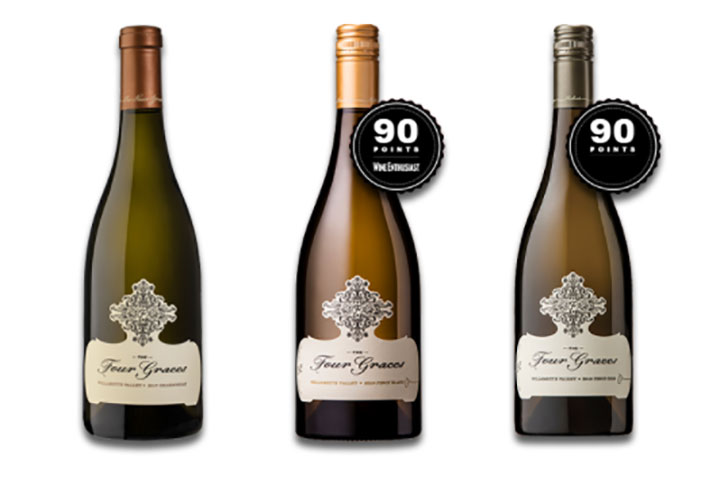 The Four Graces White Wine Holiday 3-Pack
Do you want to 'wow' someone with your expert wine knowledge and keen, savvy ability to select three white wines that showcase extraordinarily different styles? We know you do. This 3-bottle pack presents three renditions of Willamette Valley white wine—a 2017 Chardonnay, a 2019 Pinot Blanc and 2019 Pinot Gris, and we assure you that "wow" will be the only response.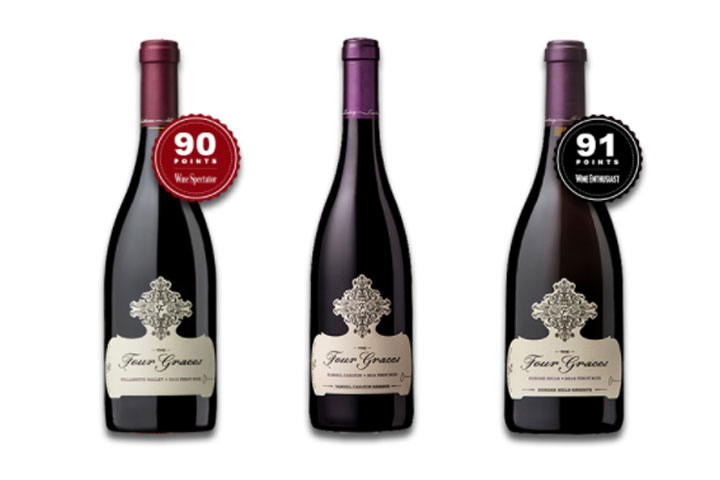 The Four Graces Red Wine Holiday 3-Pack
For the Pinot lover, this is the ultimate gift and potentially eye-opening lesson in terroir. Pinot Noir. more than any other variety, takes on the characteristics and quality of the place where it is grown. This 3-bottle set offers a peek into the style and character of The Four Graces Pinot Noir from the Willamette Valley AVA, the Dundee Hills AVA, and the Yamhill-Carlton AVA. All are from the 2018 vintage and have stellar rave reviews from Wine Enthusiast and Wine Spectator.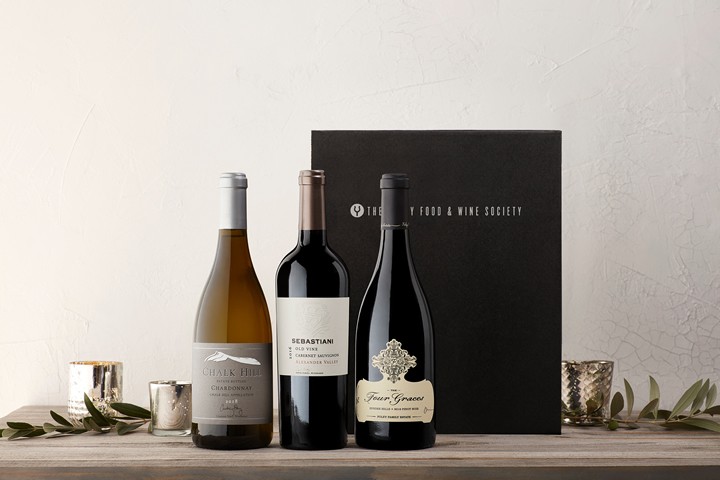 Holiday Classics
No gift guide would be complete without one perfectly curated selection for that classic wine lover in your life. This set includes the lush 2018 Chalk Hill Estate Chardonnay (92 points, Wine Advocate); the intense, mineral-driven 2016 Sebastiani Old Vine Cabernet Sauvignon (93 points, Wine Advocate); and the harmonious 2016 The Four Graces Pinot Noir (93 points, Wine Spectator). With something to please every palate, this gift set will satisfy any wine lover who revels in the pleasure of a great glass of wine.