Editor's Note: The below article is part of our ongoing #StayAtHome series, presented to help inform and entertain our readers as we all practice social distancing and take comfort in our homes. Be sure to follow us on Facebook, Instagram, Twitter, and the Foley Food & Wine Society app, to be alerted to new #StayAtHome content when it's published.
Rather than pace around the house, put on a sweater and pace around the cellar because you're going on a hunt. Whether they've been collecting dust for years or just added to your collection, it's a good time to finally pull the cork on some of those bottles you've been storing.
We asked some of our savvy wine experts from Chalk Hill, Chalone, Lancaster, Foley Johnson, Roth, and Merus to tell us what they think is drinking great right now, including a few current releases.
TWO SISTERS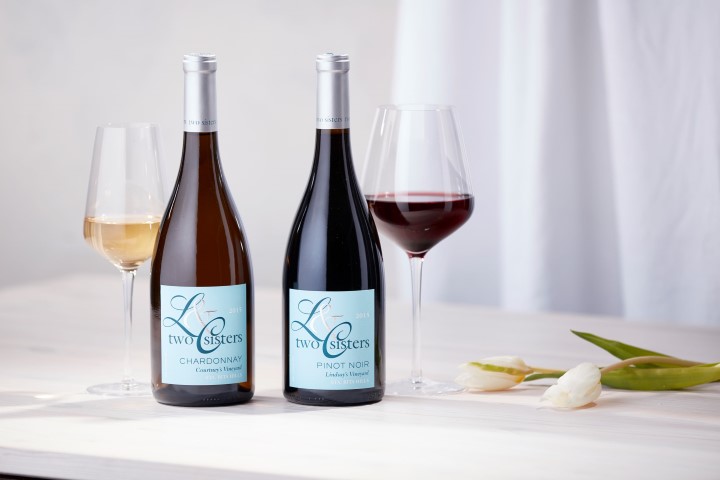 Right out the gate, we're leading with a wine that is available and delivers loads of pleasure right now—something we all need.
Named after Bill and Carol Foley's two daughters, Lindsay and Courtney, Two Sisters are limited-production wines that hail from the Sta. Rita Hills AVA.
2017 Two Sisters Reserve Chardonnay, Sta. Rita Hills AVA
Simply put, this is a showstopper. Barrel fermented and aged for 18 months in 100% new French oak barrels, lending richness and complexity courtesy of lees stirring every two weeks, the aromas and flavors are plentiful: candied lemon-lime zest with toasty brioche, and sweet honeycomb, finishing with a core of ripe pineapple and vanilla spices. Just delicious. Buy now.
LANCASTER ESTATE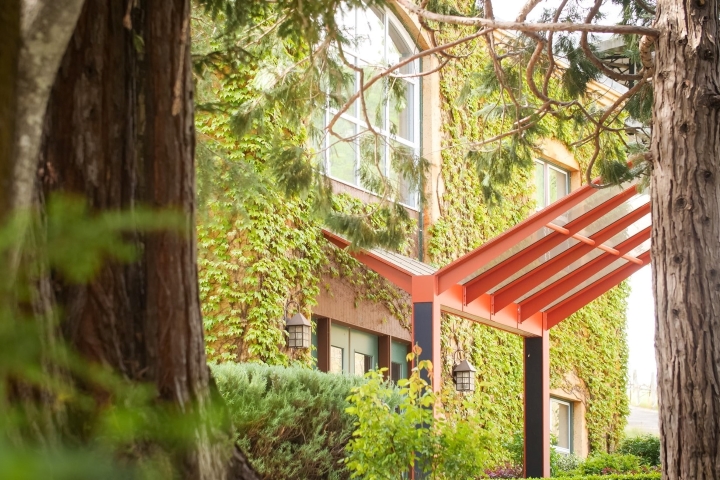 Winemaker David Drake joined Lancaster in 2000, and never looked back. Along the way, he's worked with (and learned from) some impressive talents, and credits David Ramey with teaching him what he knows about great Cabernet production.
David's picks for aged wines that are currently showing well:
2004 Lancaster Estate Cabernet Sauvignon, Alexander Valley
"A soft complex Cab, rich in cassis, cherry, and spice with warm earthy tannins." – David
2005 Lancaster Estate Cabernet Sauvignon, Alexander Valley
"A powerful and authentic Cab with deep black currant, orange rind, and anise. Age has softened the once firm tannins." – David
"Our estate Cabernets from 1998, 1999, 2000, and 2001 are really showing well right now," says Drake, "give them a good decant at cellar temperature if you can, and revel in the complexities."
Shop our selection of current-release Lancaster wines.
ROTH ESTATE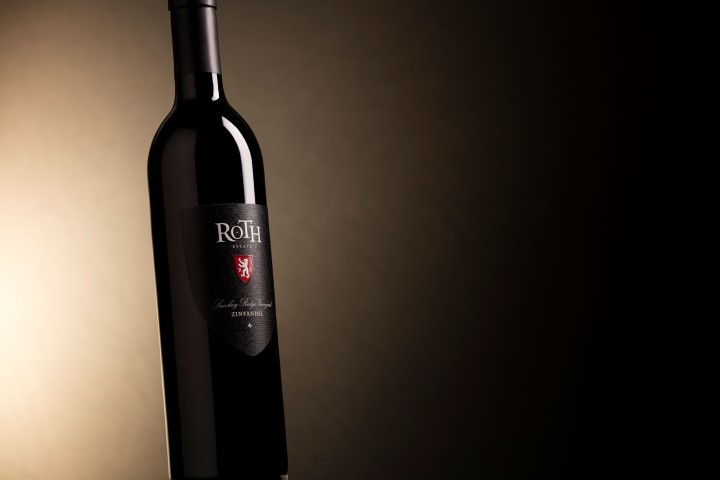 Winemaker John Martin has worked at Paul Hobbs Winery and Dry Creek Vineyards in Sonoma County, and served as Enologist at Chalk Hill Estate Vineyards and Winery, later joining Sebastiani Vineyards and Winery as the associate winemaker.
Roth senior hospitality manager Quinn Martin's Picks:
"While completely sold out, if you're among the lucky few to have bottles of the 2016 Roth Reserve Syrah and 2016 Reserve Cabernet in your collection, just know that they are absolutely delicious right now; if you've got the patience, they'll go the long haul. So, if you have a few bottles, enjoy one tonight and revel in the wine's youthful opulence, but be patient and let the rest slumber." – Quinn
Some current-release offerings:
2018 Roth Barrel Fermented Sauvignon Blanc, Russian River Valley
"A rich expression of Russian River Valley fruit with notes of honeydew melon, tangerine, and citrus zest. Bright notes of floral honeysuckle, subtle barrel spice and flint balance the vibrant fruit-forward palate. Fresh and inviting, this Sauvignon Blanc is sure to please on a warm day." – Quinn. Buy Now.
2017 Roth Zinfandel Smokey Ridge Vineyard Dry Creek Valley
"Powerful aromas and flavors of red raspberry, blackberry, white pepper, allspice, and caramel. Its soft, round tannin structure frames a sophisticated finish of bright fruit notes." – Quinn. Buy Now.
2017 Roth Reserve Cabernet Sauvignon Alexander Valley
"Exhibits the style and essence of this distinct region—rich, dark berry flavors, supple tannin, and complexity. Aromas of blackberry pie, wet stone, and dried fruit. Velvety tannin and an exceptional structure support notes of dark berries, with spearmint and graphite. Any salt or fat with dinner, this is your best food-pairing bet." – Quinn. Buy now.
FOLEY JOHNSON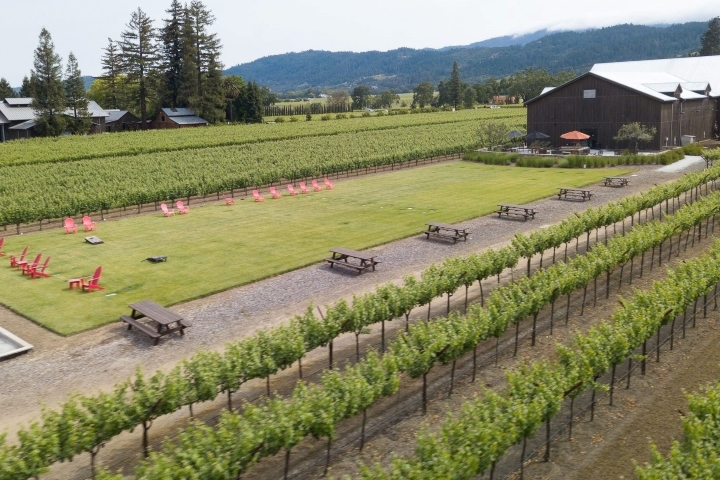 Winemaker Giovani Verdejo "Gio" was born in Mexico City, Mexico, and came to Napa Valley with his family as a young boy. He was bitten immediately by the wine bug. His resume includes stints at Kuleto Estate Winery, Merus, Langtry Estate in the Guenoc Valley of Lake County, and was reeled back in by Bill Foley himself to take the job at Foley Johnson.
2015 Foley Johnson, Handmade Cabernet Sauvignon, Rutherford, Napa Valley
Made predominantly from Cabernet grapes grown on our Peral estate vineyard, the aging potential of this wine is fantastic and just starting to show it's depth. The wine is truly intense, with dark fruits like black cheery dominant in the nose. The oak has calmed with some age and is now a subtle vanilla ribbon tying together the complex, big structure of this wine. Enjoy it if you have it in the cellar, otherwise, consider securing bottles of the 2016 vintage. Buy now.
CHALK HILL ESTATE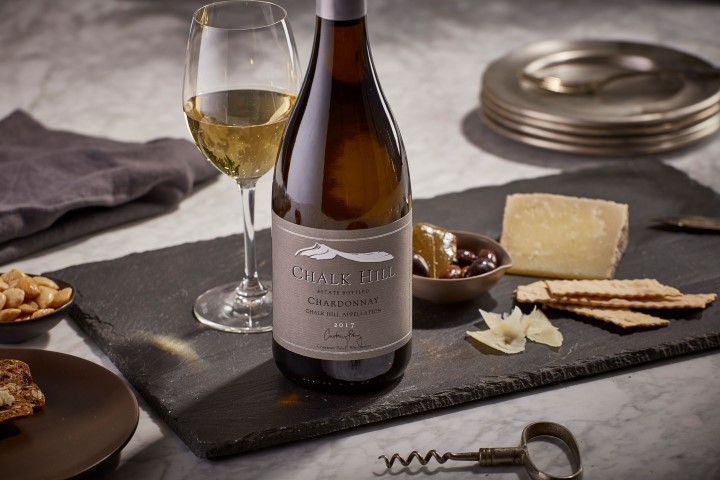 Alan Crawford, vice president of luxury brands at Foley Family Wines recently had the opportunity to taste four cellar vintages of Chalk Hill Chardonnay that span four decades: 1983, 1991, 2001, 2016.
Chardonnay from the iconic producer from its appellation namesake, Chalk Hill is recognized as one of California's great Chardonnay producers. This area is a stand-alone appellation found within the Russian River AVA. The white soils are in fact not chalk, but volcanic ash, making the wines very complex.
Reading back through his notes from the cellar tasting, "Each wine had its own individual character, but clearly defined the single special place that is Chalk Hill," says Crawford. "All of the wines were fresh, vibrant and delicious, even the 1983! A true testament to the noble Chardonnay grapes grown in this vineyard. The 2016 is currently available in the market but with confidence, you can pull any vintage of Chalk Hill from the cellars and I am sure you will find it excellent."
Here are some current Chalk Hill offerings:
2017 Chalk Hill Estate Chardonnay, Chalk Hill AVA
Our current-release is just getting started, with lemon peel, zested orange and a hint of toasted marshmallow notes from aging in nearly half new French oak. Beautifully balanced with deeply concentrated flavors of lemon, lemon oil, atop a rich and creamy mouthfeel laced with elegant Sonoma-infused minerality. Buy now. 
2016 Chalk Hill Estate Pinot Noir, Russian River AVA
This is a Pinot made for Bordeaux lovers! Richly textured with loads of plum, blueberry, and cherry flavors, the real complexity comes from each of the four clones blended together to make this a layered and stunning Pinot Noir: Mt. Eden, Pommard, Swan and Dijon 777 clones deliver powerfully concentrated fruit, rich, chocolatey tannins, structure for days, and a finish that reveals beautiful raspberry undertones hinting at the wine's finesse under all that brawn. Buy now.
CHALONE VINEYARD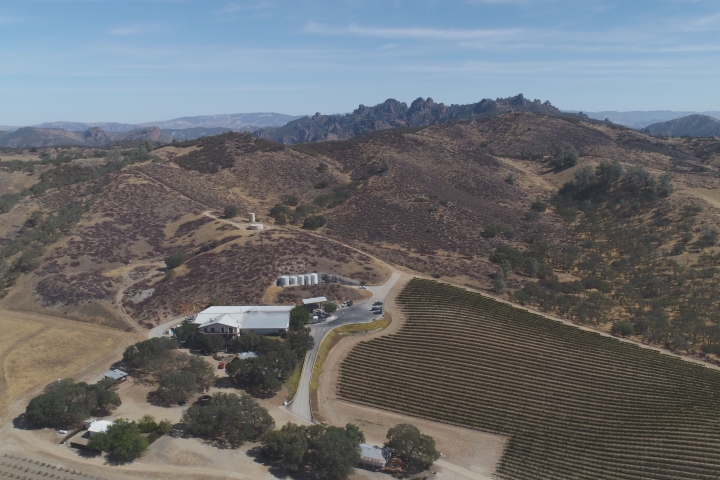 Dating back to the Judgement of Paris tasting, when a 1974 Chalone Chardonnay came in third place, beating out many stalwart French Burgundy wines, this unique appellation shows itself once again. The Chalone Chardonnay vintages have always been best after a couple of years in bottle.
2016 Chalone Vineyard Estate Chardonnay, Chalone AVA
With winemaker Gianni Abate's premier vintage (this 2016), the wine is tremendously rich yet exhibits a bright fruit character not typical of big California Chardonnays—a tribute to the mystery that is Chalone. Buy now.
2016 Chalone Vineyard Estate Reserve Pinot Noir, Chalone AVA
Aged for 12 months in French oak, this wine delivers notes of bright red currant, blackberry, and plum spices, complemented by a distinct chalky, wet-rock minerality that lingers on a generous finish. Buy now.
2017 Chalone Vineyard Estate Chenin Blanc, Chalone AVA
Generously endowed with quince, Fuji apple, smoky wet-rock minerality, and bright acidity highlight this off-dry wine made from 100-year-old vines. Buy now.
MERUS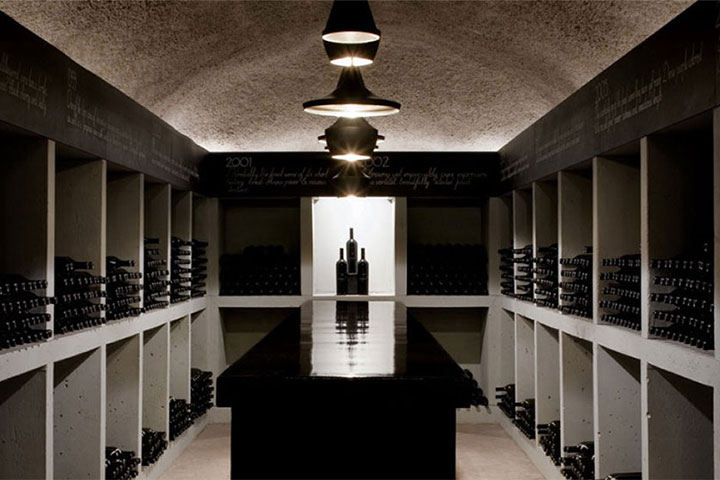 Winemaker Alicia Sylvester has worked stints at Chateau Montelena, Sonoma Cutrer, Hewitt Vineyards, Molly Dooker, and Fincas Patagonicas. Many of the wines that she's produced have landed coveted placements on Wine Spectator's famed Top 100 lists.
If these wines are not currently in your private collection, they are available at the winery for purchase. Merus wines are built for longevity; Robert Parker states 25-30 years. So these wines really start opening up year after year. These three wines are right in the sweet spot and drinking beautifully today. Pop the corks and let us know what you think!
Merus senior hospitality manager John Mangano's Picks:
2006 Merus Cabernet Sauvignon, Coombsville, Napa Valley
"The wine is vibrant and focused with dollops of black licorice, brown tobacco, exotic tree essence, black and red fruits, cassis, and minerals. ­The wine's thick texture and intense fruit flavors overshadow the well-integrated tannins." – John
2011 Merus Cabernet Sauvignon, Coombsville, Napa Valley
"The deep red-purple color gives a hint of what follows in the nose and mouth. Aromas of black plums, black currants, sweet aromatic herbs, and tar combine to produce a bouquet that is so reminiscent of the Coombsville AVA." – John
2014 Merus Cabernet Sauvignon, Coombsville, Napa Valley
"The aromas carry through onto the silky and creamy palate, which fills every corner of your mouth. ­The tannin, acid, and alcohol are in such balance that wine feels sweet, though it is bone dry." – John
Check out our "In the Library" video of a vertical tasting of Merus wines!
Even though Merus operates on an allocation-based mailing list, we do offer/allow non-allocation list members to purchase Merus. Throughout the season, we do have unique offerings for non-members. These are typically members of other Foley Family wineries and the Foley Food and Wine Society, and Foley loyalty cardholders.
BONUS: FFW IMPORTS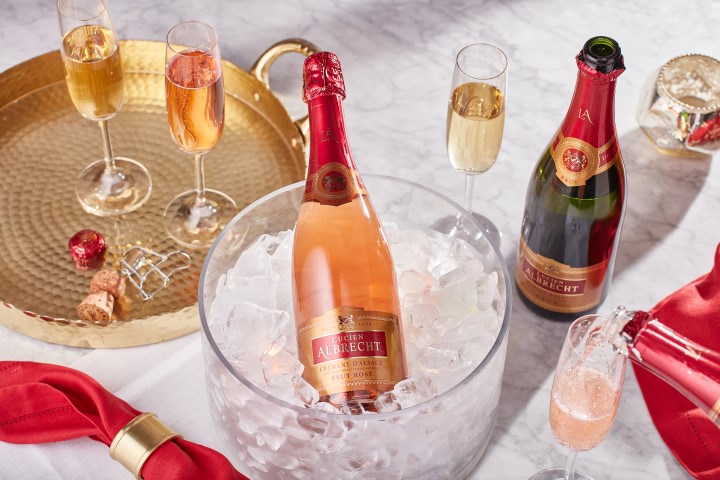 Another hat that Alan Crawford, our VP of luxury brands, wears at Foley Family Wines, is that of importer. Crawford would like to remind all of you Foley fans reading this that we import a choice selection of truly stunning wines from Europe, including those of Lucien Albrecht. If you can't find these, try wine-searcher and look for reputable or local stores selling these wines.
2015 Lucien Albrecht Gewürztraminer Grand Cru Spiegel
"This Grand Cru bottling is from steep hillside vineyards in southern Alsace that are a combination of clay and sand, covered by sandstone. The soils are free draining and excellent for Gewürztraminer. From a dry and warm vintage, the conditions were perfect for a rich complex wine. Now with almost 5 years of bottle age, it is showing exotic notes of spice and tropical fruit. It is medium-dry and balanced with fresh acidity. This would pair perfectly with a grilled white fish (Cod or Halibut) or with a spicy fruit salsa and also with dried fruits and strong soft cheese at the end of a meal. (92 points from Wine Enthusiasts)." – Alan
2015 Lucien Albrecht Pinot Gris Grand Cru Pfingstberg
"Slightly north of Spiegel, the soils are very different and a combination of marl, limestone, and sandstone. On a very steep hillside, the Pinot Gris is primarily from the top of the vineyard at its highest point. Medium dry, this wine has incredible weight and feels viscous in the mouth. An excellent wine to start a meal, from fried oysters, paté or a cheese board, this Pinot Gris is perfect now but can age for another 2-5 years." – Alan