After a long winter, we're excited to welcome spring's first vegetables to our plates. On your next visit to the produce aisle, be sure to pick up one of these seasonal favorites – and give the recipes a try!
ASPARAGUS
For farmers and produce lovers, asparagus is synonymous with springtime. Once you get your hands on asparagus, we recommend experimenting to find your favorite way to enjoy – whether it be roasting in the oven, charring on the grill, or cooking it on the stovetop, it inevitably will be delicious. If you want to try something more adventurous, try our Grilled Green & White Asparagus with Old Fashioned Aioli recipe that happens to pair perfectly with Sauvignon Blanc.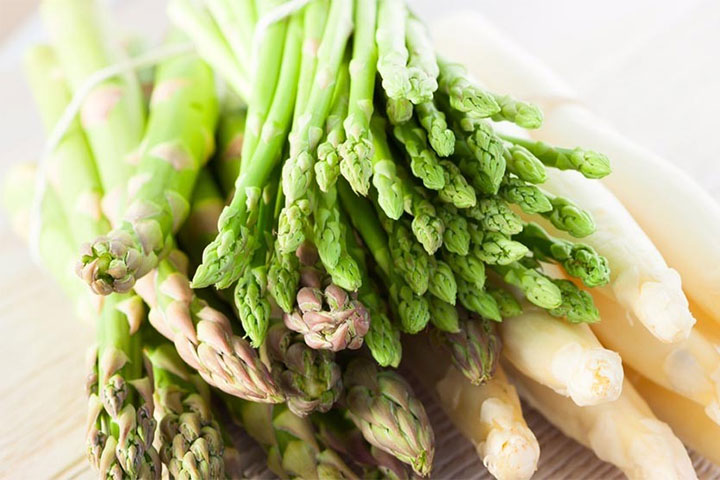 ARTICHOKE
If you're unfamiliar with artichokes, we understand that they can be a little intimidating – but that shouldn't stop you from trying! While they do require a little bit of prep work, it is always worth the effort and we're confident you'll be an artichoke aficionado in no time. The earthy vegetable is popular in dips, but we prefer to keep things simple – give this Baked Artichoke recipe a try for a great introduction to it using only a few ingredients.
BEETS
In addition to being a hearty and delicious root vegetables, beets are enjoying their moment in the spotlight, being recognized for their endless health benefits and extremely nutrient-dense nature. This vegetable can be cooked or eaten raw, making it versatile and easy to incorporate into many dishes. Foley Food & Wine Society's Chef Shane McAnelly loves this simple yet decadent Dungeness Crab & Beet Salad for a quick side that doesn't skimp out on flavor. Paired with a bottle of Sebastiani Sauvignon Blanc, you won't look at beets the same way again.
SPINACH
Is there really any more versatile of a vegetable that spinach? Get ready to incorporate this leafy green into everything from fresh salads to savory side dishes this spring. Loaded with nutrients in a low-calorie package, you can even incorporate spinach into some of the most indulgent dishes – we love it on top of pizza, in a classic dip, or in pasta.
PEAS
Spring brings us a variety of peas, including snow, sugar snap, and garden peas. Even if peas aren't your go-to vegetable, we recommend grabbing a few different varieties while they're in season and giving them a try! Sugar snap are great raw for a easy, crunchy snack, and snow peas are a great addition to a stir fry dish – this Gingered Stir-Fry with Shrimp and Snow Peas recipe from Food & Wine has an almost perfect 5-star rating with close to 3,000 reviews.