Each and every year, Pinot Noir Day lands on August 18, which, naturally, is a perfect day to celebrate this wonderful variety and a good opportunity to explore the many styles of Pinot Noir.
In the U.S., the finest New World Pinot Noir wines come from California and Oregon and Foley Food & Wine Society members are no strangers to the wonderful Pinot bottlings in our own portfolios from wineries like Chalk Hill, Banshee, Lincourt, Sebastiani, Foley Estates, Four Graces, Acrobat, as well as our New Zealand properties. Outside the U.S., Pinot Noir is grown in many countries around the globe, most famously throughout the Côte de Nuits in Burgundy, France, but also in lesser-known regions like in Baden or Franken, Germany where it's called Spӓtburgunder (try to say that three times fast).
This cool climate grape is temperamental; however, when cultivated correctly, the results are well worth it. Pinot has the power to dazzle with its many textures, fruit expressions, and ability to change in the glass over time—even 15 minutes later the same Pinot you're swirling will take on new layers, new complexities and offer a revelation in every sip.
Pinot Noir is a must-have on your table because of its ability to pair with a variety of different foods. New World Pinot Noirs tend to be more fruit-forward which makes it a wonderful match with fatty fish like salmon or pasta dishes, while Old World Pinot Noirs are more earthy and structured—ideal for game birds like duck or dishes with umami flavors.
Uncork a bottle of your favorite FFWS Pinot Noir or snag one from our website ($10 overnight shipping on 6+ bottles now through midnight on August 31, 2020) and keep the celebrations going long after Pinot Noir Day has passed.
We've listed seven of our favorites from California, and Oregon across five different appellations to help you get started.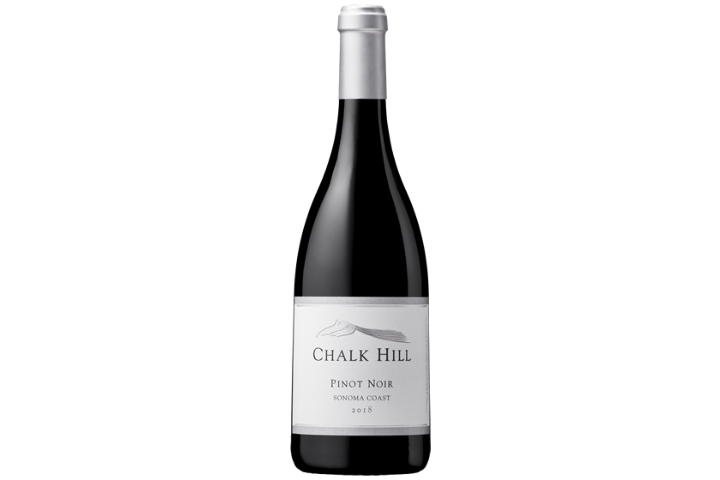 2018 Chalk Hill Pinot Noir, Sonoma Coast
The Chalk Hill Estate Sonoma Coast Pinot Noir opens with expressive aromas of black cherry and ripe plum with subtle notes of mocha and sweet vanilla. Finishing with velvety soft tannins and lingering notes of rich dark chocolate, this wine will leave your taste buds begging for another sip. A wine as approachable and elegant as this can be paired with charcuterie platters complete with mild ham and tangy cheeses or even pâté served on top of a fresh baguette or crackers.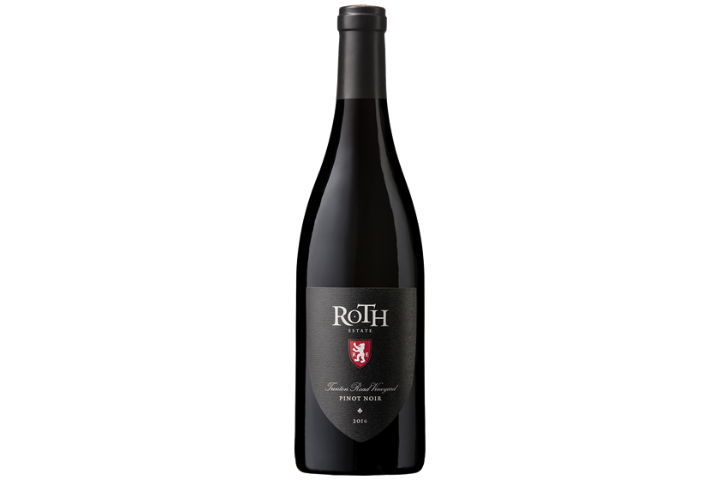 2016 Roth Reserve Trenton Vineyard Pinot Noir, Russian River Valley
With an enticing palate of red cherry, raspberry, bergamot tea, and subtle earthiness, the 2016 Roth Reserve Trenton Vineyard Pinot Noir is sure to please your taste buds. These flavors are complemented by bright acidity and firm tannins that pair wonderfully with creamy mushroom soup. While the acidity of the Pinot Noir cuts through some of the creaminess of the soup, the umami notes from the mushrooms bring out more of the earthiness from the wine with each sip.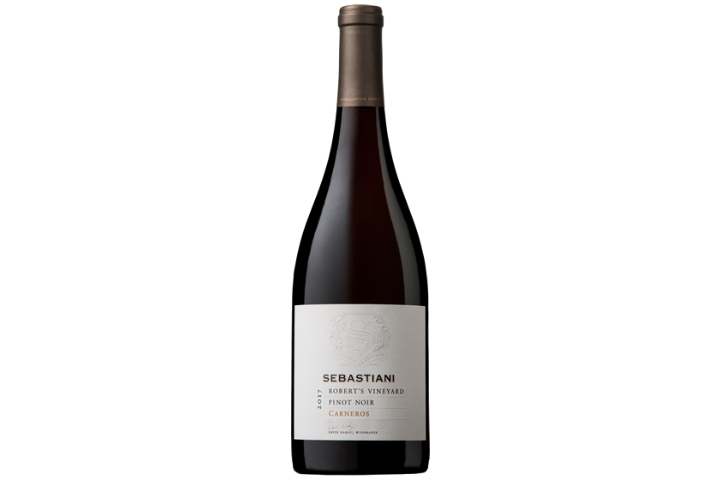 2017 Sebastiani Robert's Vineyard Pinot Noir, Carneros
The 2017 Sebastiani Robert's Vineyard Pinot Noir opens with aromas of juicy cranberries, raspberries, and baking spice followed by notes of vanilla and toast. Sebastiani winemaker, David Nakaji describes the finish as "velvety smooth with lingering flavors of ripe fruit and sweet vanilla." Nakaji's passion for winemaking runs deep and in his formative winemaking years he interned in Burgundy, working in famous Grand Cru vineyards, helping harvest and craft some of the Cote d'Or's finest Pinot Noirs. He's doing the same today at Sebastiani.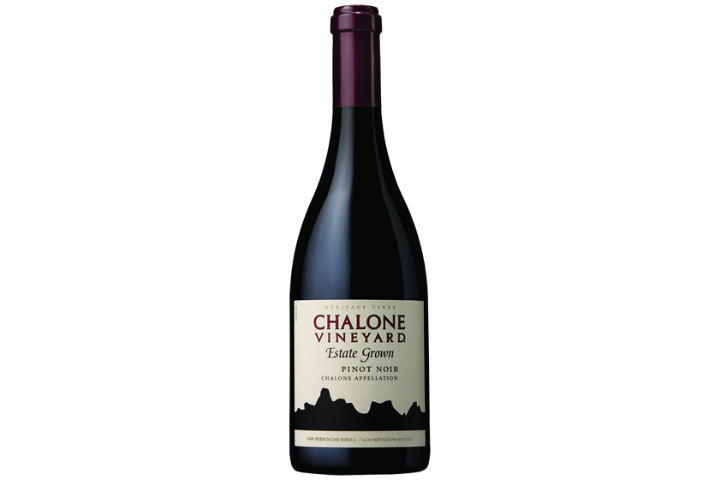 2017 Chalone Vineyard Estate Pinot Noir, Chalone AVA
While Chalone is famous for their Chardonnay, they also make spectacular Pinot Noir. The 2017 Chalone Estate Pinot Noir is known for its layers of complexity. It opens with aromas of juicy raspberry pie and black plum balanced out by hints of earthiness and mountain sage. Produced from high elevation estate vines rooted in Chalone's limestone soils, the wine has a particular mineral characteristic that reflects the unique terroir with every sip. This Pinot pairs seamlessly with creamy mushroom risotto— a recipe courtesy of Foley Family Wines Chef de Cuisine, Alec Graham.
2017 Acrobat Pinot Noir, Oregon
Spruce up your cellar with some Pinot Noir from Oregon. Acrobat produces easy, approachable renditions and this 2017 exudes flavors of ripe strawberries and silky dark chocolate followed by spicy notes of clove with a subtle earthy finish. Pop open bottles now and save some for later, as this one has the structure to last another 3-5 years developing intricate complexities with proper storage.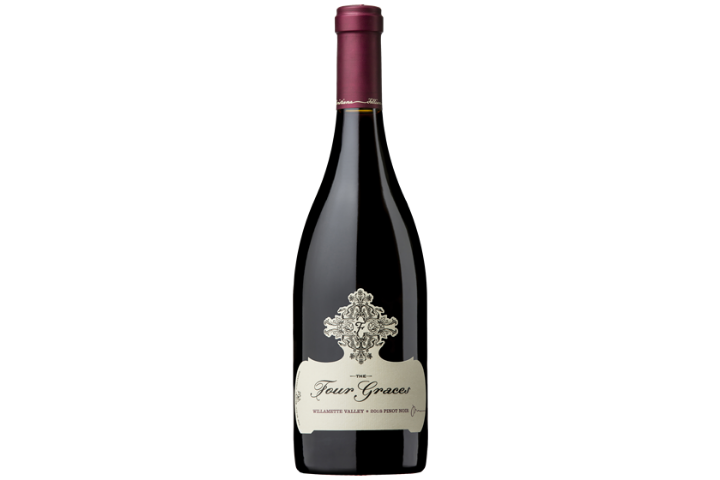 2018 The Four Graces Pinot Noir, Willamette Valley
Grapes sourced from Foley Family Estate, Doe Ridge, and select sites throughout the Willamette Valley aged 9 months in mostly neutral French oak yielded a riveting wine in 2018. Wine Spectator found it, "Svelte and vibrant, with narrowly focused raspberry and pomegranate flavors, laced with black tea notes and a hint of sandalwood," in a 90-point review. It deserves a spot on any dinner table served with roasted pork or quail.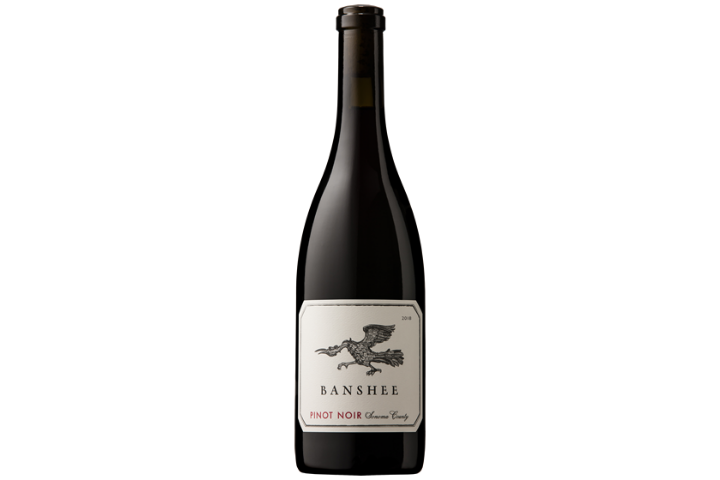 2018 Banshee Pinot Noir, Sonoma County
Banshee Pinot Noir combines 10 different clonal selections aged for 16 months in one-third new French oak to create a complex wine that lingers on the palate with focused romas of macerated berries followed by elegant, soft earth undertones. The flavors are both sweet and tart, reminiscent of Santa Rosa plums and wild blackberries that grow commonly in Sonoma Wine Country. Great as an aperitif, even better when paired with a meal. If cooking, try preparing Wild Mushroom Risotto. The tart flavors of the wine balance the creaminess of the risotto for a match made in heaven. 
Be sure to check out the other incredible Pinot Noirs FFWS has to offer.