In honor of International Chardonnay Day (May 21st), we've put together a list of our seven favorite Chardonnays, ranging from Chardonnays aged in French oak that give off those classic buttery and toasted brioche flavors to more of the Chablis-style Chardonnay aged in stainless steel where the palate is refreshingly crisp and fruit-forward with a light minerality that lingers on the tongue. Whatever your preference, we're confident we've included something you're sure to enjoy.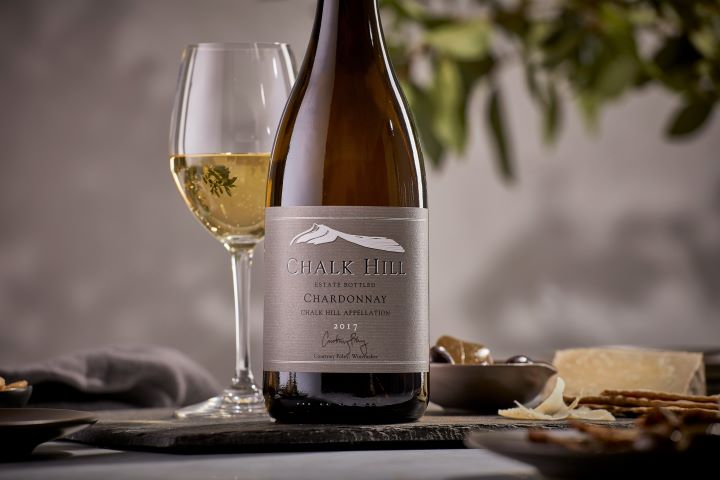 2017 CHALK HILL ESTATE CHARDONNAY
Earning a score of 91 points from Robert Parker, no list would be complete without the Chalk Hill Estate Chardonnay. This Chardonnay pairs well with a variety of dishes; however, our favorite pairing with this wine is a plate of seared dayboat scallops infused with vanilla bean oil. The Chalk Hill Estate Chardonnay has hints of zesty orange peel and toasted marshmallow that play nicely with the vanilla bean oil and the creaminess of the scallops in this recipe.
2017 TWO SISTERS RESERVE CHARDONNAY
We had to include the Two Sisters Reserve Chardonnay for its silky, luxurious mouthfeel with notes of creamy custard and tart lemon bars. This wine also features flavors of rich pineapple upside-down cake alongside hints of candied lime zest, toasted brioche, and sweet honeycomb. With a wine as elegant as this one, we enjoy pairing it with an equally opulent dish such as lobster thermidor.
2017 FOLEY SONOMA CHARDONNAY
The 2017 Foley Sonoma Chardonnay is a particular favorite amongst wine critics and fans. This wine scored an extraordinary 90 points from legendary wine critic, Robert Parker. "The 2017 Chardonnay has a reserved nose of baker's yeast, poached pear, honeyed almonds, white peach and crushed stone. The palate is medium to full-bodied with a creamy texture, savory fruits and good freshness on the long, savory finish." – Robert Parker
2017 BANSHEE HEINTZ VINEYARD CHARDONNAY
Since laying on the beach isn't an option right now, try a wine that makes you daydream about relaxing in the warm climate of Maui. The Banshee Heintz Vineyard Chardonnay is filled with bright, tropical notes of mango, papaya, and creamy coconut with a hint of freshly-squeezed lime. A soft and silky texture at first sip leads to flavors of lemon bars, flaky pie crust, and fresh kiwi‒ finishing tart and zesty on the palate.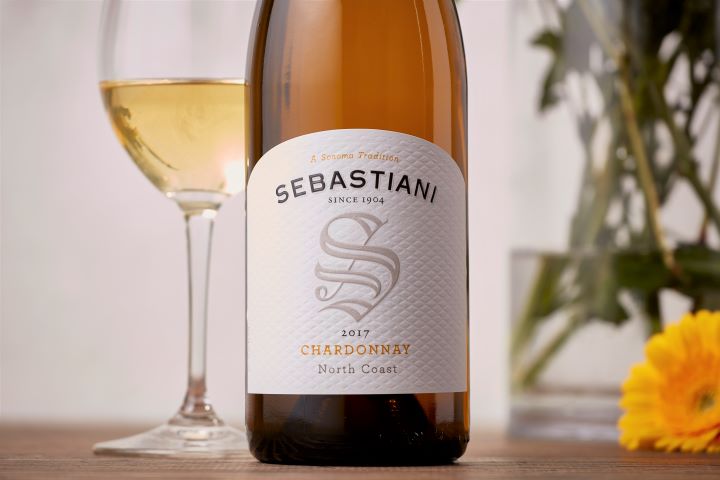 2017 SEBASTIANI CHARDONNAY
A personal favorite of ours, the Sebastiani Chardonnay is one that is easy on the palate and pairs beautifully with a variety of foods. Sebastiani winemaker, David Nakaji says, "The 2017 North Coast Chardonnay is a light golden color with aromas of fresh apples, citrus and nectarine. The palate is rich yet crisp, with flavors of apricot, baked peaches, lemon and vanilla. Undertones of crème brûlée and toast are met with balanced acidity and a smooth finish. This easy to drink style Chardonnay can pair with a variety of food and also stands well on its own."
2016 ROTH WOBKEN VINEYARD STEEL CHARDONNAY
To the fans of the Chablis-style Chardonnay, this one is for you. Balance the Roth Wobken Vineyard Chardonnay with a charcuterie board complete with velvety goat cheese and dried apricots. This Chardonnay was aged in stainless steel and displays enticing flavors of fresh pineapple, candied pear, and lively citrus. Bright and acidic, this wine dances on the palate leaving behind a pleasant minerality on the finish.
2017 ACROBAT CHARDONNAY
The 2017 Acrobat Chardonnay is another stainless steel Chardonnay we absolutely love. This wine is perfect to pair with takeout sushi from your local sushi spot and can be found at a variety of grocers near you. Not to worry if your grocer is sold out of this amazing Oregon Chardonnay‒ it can be found on the FFWS website too. Notes of juicy peach, key lime, and dried apricot shine through as a clean and refined entrance gives way to fantastic flavors of nectarine, fresh pineapple, and sweet honeydew. The finish is crisp and fresh and held together by lively acidity.