As April showers look to inspire the emergence of May flowers, the obvious shift in the seasons is evident in your own changing wardrobe, right? So long pants and long-sleeve shirts—time to don shorts and dresses and let the springtime sun work its magical slow-going tan. It's also time to dust off the ice buckets and ready them for all the warm-weather entertaining we expect you'll be doing.
Now is the time to prepare for hosting once again and celebrating all that life has to offer. In the spirit of those noble endeavors, we've put together 7 of our favorite wines under $30 that we suggest stockpiling for springtime and summer sipping.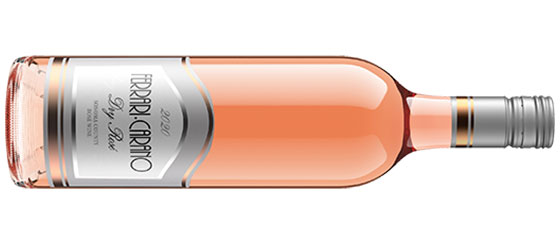 2020 FERRARI-CARANO DRY ROSÉ, SONOMA COUNTY ($18)
From one of the newest members of our Foley family collection of wines comes this 100% stainless steel aged lip-smacking dry rosé, with aromas and flavors of farmer's market strawberries, ripe watermelon, juicy cranberry, pomegranate seeds, and just-picked raspberry notes with a hint of orange blossom that lingers on a long and refreshing finish. Just picture yourself: in one hand, a glass with a generous pour of this crisp, acid-bright rosé while the other hand is holding a spatula flipping burgers.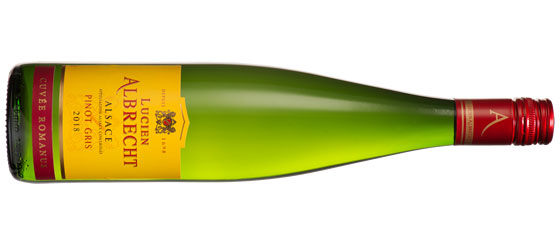 2018 LUCIEN ALBRECHT PINOT GRIS CUVÉE ROMANUS, ALSACE ($28)
We're telling you—one sip of the Alsatian Pinot Gris and you'll be wondering why bottles of Lucien Albrecht haven't been regulars at your dinner table for as long as you've enjoyed wine. The attention to detail and care alone is worth the price of admission: Grapes are entirely hand-harvested under perfect conditions, and once in the winery, treated to an extended, gentle pressing and perfectly controlled fermentation in stainless steel that lasts four to six weeks, allowing flavors and textures to develop at a slow pace. The wine is then aged on fine lees for two to three months, contributing a rich and supple texture. Swirled in hand, your nose will be treated to a bouquet of orchard and stone fruits, along with roasted hazelnut notes, while on the palate, a rush of rich yellow apple, Bosc pear, and a touch of baking spices round out a wine that should cost twice the price!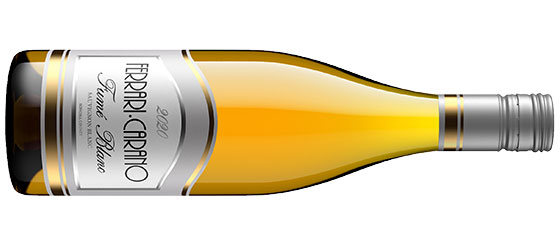 2020 FERRARI-CARANO FUMÉ BLANC, NORTH COAST ($15)
This is hands-down, our top wine that we're just loving bottle after bottle as the weather begins to warm. The word "Fumé" offers a tell-tale style description of this wine, one you can count on even before popping the cork. "Fumé" indicates that the wine is aged in oak barrels—in the case of this, Sauvignon Blanc grapes from Dry Creek, Alexander, Russian River, and Knights Valley (with a splash of fruit from select vineyards in Mendocino and Lake County) are treated to aging in mostly stainless steel tanks, and about 27% aged in used French oak barrels. The result is a wine that has weight and texture, but with the bright lift of high-acid Sauvignon Blanc grapes ripened to perfection. Grapefruit, lemongrass, lychee, pear, citrus, and orange blossom notes find white peach and a vein of minerality. All that—for fifteen bucks!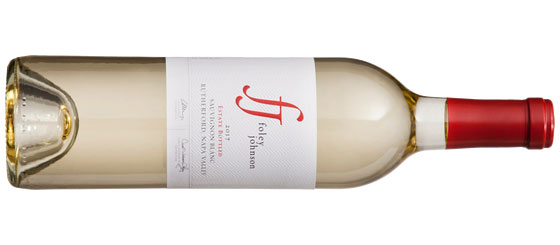 2017 FOLEY JOHNSON ESTATE SAUVIGNON BLANC, RUTHERFORD ($24)
Let's keep the textural train rolling with this skyscraper-like white from our Rutherford estate. Sauvignon Blanc grapes are aged in concrete egg, stainless steel, and neutral oak barrels, and the result is a rollercoaster of textures and flavors that will simply astound. This is the kind of Sauvignon Blanc we dare you to compare to similarly-crafted Bordeaux Blanc whites. We're willing to bet ours not only holds its own, but out-shines wines two, three, and even four times the price. Bright, zippy, and layered with orange blossom, grapefruit, kiwi, and tart green apple, unfolding with juicy grapefruit, and quince paste atop silky textures and an unending finish of crushed river stones, all framed by mouth-watering acidity. Hello, cheese platter! Bring on the oysters! CTA: Add to Cart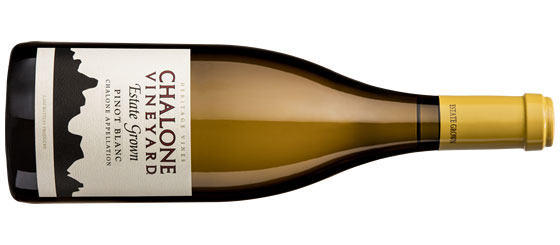 2016 CHALONE VINEYARD ESTATE PINOT BLANC, CHALONE AVA ($28)
After winemaker Gianni Abate plucks these Pinot Blanc grapes growing on our Chalone estate in the shadow of the Pinnacles National monument, in the Chalone AVA, he lets them age 8 months in neutral French oak barrels and that translates to unctuous nectarine, yellow apple, and orange zest supported by a backbone of wet rock minerality. It's almost required that you prepare some dish from a Julia Child cookbook because she was a frequent guest of at Chalone.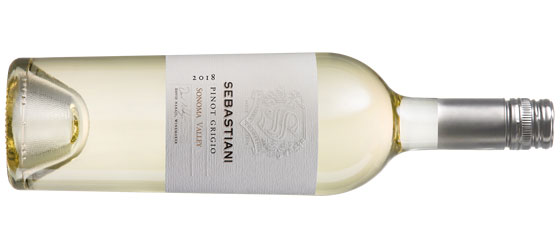 2018 SEBASTIANI PINOT GRIGIO, SONOMA VALLEY ($26)
The Pinot Grigio grapes for this yummy white were picked under a blanket of fog in the thick of night. Though, you won't need your night-vision goggles to enjoy this inaugural release! The fruit comes from the Morning Sun Vineyard, a spectacular 40-acre site rooted on Sonoma Mountain in the Sonoma Valley. Bursting with stone fruit and hints of rose petal the palate is bright and crisp with flavors of apricot, peach, and melon. Additional notes of fresh lime and green apple linger on the long and clean finish.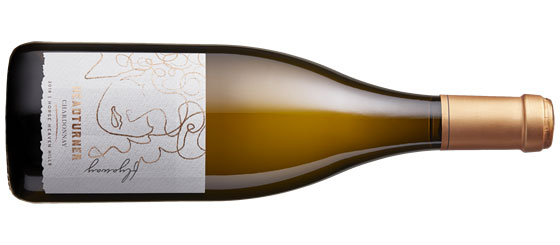 2018 HEADTURNER FLYAWAY CHARDONNAY, HORSE HEAVEN HILLS ($25)
It's a fact—winemaker Holly Turner is turning out mind-boggling head-turners, and this rich, opulent Chardonnay from the Horse Heaven Hills area of Washington State is a beauty. After 21 months aging in 100% French Oak (50% new for 12 months then 100% neutral French oak for 9 months), she's also using some of the finest French coopers available: Francois Freres, Ana, Damy & Mercurey. What that means is the Chardonnay in your glass is incredibly well-built, with layers upon layers of buttered brioche, pineapple, and ripe golden delicious apples. Add to that lush lemon curd and butterscotch notes atop a full-bodied, elegant white. Pair this with just a view and a sunset.