Between the rather incredible news headlines and all the politics of the past year, if there's one thing we can all agree on, it's that whatever is in your glass during any of the upcoming holiday meals—it has to be good. Really good. Utterly delicious. Lip-smacking, memorable, and maybe even the only thing you talk about. You deserve to wax poetic on the wine selections this year.
To aid you in that effort, we've put together 9 of our top picks so that you can simply reap the rewards. Go on, take all the credit for painstakingly scouring the internet for the absolute best wines to serve throughout the season, regardless of how big, or small, your party is. "No starter bottles tonight," you'll announce, "we're diving right into the best stuff."
Beginning with…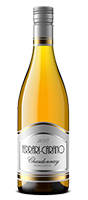 2018 Ferrari-Carano Chardonnay Sonoma County
This golden-hued Sonoma Chardonnay took home Double Gold medals at the 2020 Sonoma County Harvest Fair along with 91 points and another Gold medal at the 2020 Sunset International Wine Competition. For all that gold, you might expect a hefty price, but it's only worth its weight in gold. At just $23 per bottle, this is the kind of Chardonnay we like to stock up by the case, especially when the experience in the glass reveals aromatic pops of white flowers, orange blossoms, and lemon peel along with sumptuous graham cracker crust and vanilla-tinged fresh buttercream. Lively and energetic on the palate with a crushed-stone minerality leads to more baking spices notes. This is our top value holiday-meal companion bottle from crudité to turkey and that cheese course in place of dessert. Note: shipping only available for California and Florida residents.
2015 Ferrari-Carano Trésor Alexander Valley
This "delightfully rich, charming and accessible" Bordeaux blend earned 93 points from Wine Spectator, which further gushed over the wine's "firm tannins and a compelling core of rich dark berry, licorice, sage and cedar flavors," concluding it is "impressive throughout." A blend of the classic Bordeaux varieties, Cabernet Sauvignon, Malbec, Petit Verdot, Merlot, and Cabernet Franc from our top sites in Alexander, Napa, Knights, and Dry Creek Valleys. Talk about a real treasure—the name "Trésor" is French for "treasure," and one simply not to be missed. Pair it with lamb or beef, or pepper-crusted filet in a Bordelaise sauce—you can't go wrong. Note: shipping only available for California and Florida residents.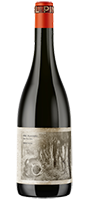 2018 El Pino Club Sea Floored Pinot Noir Sta. Rita Hills
Pinot Noir lovers are genuinely in a club of their own. We understand the Pinot-obsession, and it's why we created the El Pino Club. Each winemaker in this "club" curates exceptional Pinot Noir from around the globe so that you can see the world through the eyes of this beautiful little grape. This "Sea Floored" hails from two estate vineyards in the Sta. Rita Hills—Rancho Santa Rosa vineyard with Pinot vines rooted in steep, south-facing slopes in limestone soils and Rancho Las Hermanas in the far western reaches of the AVA, with six different soils of ancient marine sediments.
The critics were floored, and you will be too. 93 Points and a "Cellar Selection" from Wine Enthusiast, along with 94 Points and a "Publishers' Pick" from The Tasting Panel Magazine, which found, "Bright aromas of red rose petals, damp leaves, and cranberry cola. Underbrush notes on the palate include dried blue flowers. Streamlined acidity and a silky mouthfeel, with earth, slate, pomegranate, red tea, and cinnamon."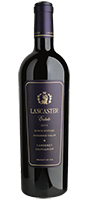 2015 Lancaster Estate Cabernet Sauvignon
Native yeast fermentation, aged for 26 months in 100% new top-of-the-line French oak, and bottled unfiltered? That's the level of quality you'd expect from your Aston Marton dealer, which is why this is essentially the Aston Maron of wines. Leading with 76% Cabernet Sauvignon, and splashes of Malbec, Merlot, Cabernet Franc, and Petit Verdot, it's no wonder the wine pundits raved over this wine, like Robert Parker's Wine Advocate, which found "notes of warm blackcurrants, black cherry compote and blueberry preserves with touches of cedar, mocha, new leather and sandalwood plus a waft of bay leaves. Full-bodied and giving a taut frame of chewy tannins, it has loads of muscular fruit and a long cedar-laced finish," capped off with a 93+ point score.
The "+" means the score has the potential to go up, as the wine gathers age and complexity in the bottle. From a stellar low-yielding vintage, it's just beginning to hit its stride. This could be the Alexander Valley showpiece bottle at your holiday table.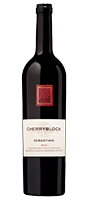 2016 Sebastiani Cherryblock Cabernet Sauvignon, Sonoma Valley
Sebastiani's crowning achievement is none other than its Cherryblock Cabernet Sauvignon. But there's an air of mystery surrounding the vines that produce Sebastiani's legendary Cherryblock Cabernet Sauvignon. Samuele Sebastiani first purchased the site on which the vines are planted in 1919—the year Prohibition was ratified. But instead of planting grapes, he planted a cherry orchard. The first grapevines arrived in 1961 and 1962, planted by August Sebastiani, on traditional St. George rootstock—but no one knows the true origins of where the budwood originated, and August left no detail or receipt from any nursery. Whatever their origins, they are superior quality vines!
In the exceptional 2016 vintage, Parker's Wine Advocate found a 94+ point "intensely scented" Cabernet redolent of "cassis, baked black plum, blueberry coulis and red cherry preserves with touches of allspice, incense, cedar, dried leaves and warm earth plus a streak of graphite." Pairs well with cold winter nights by the fire and the desire to drink only the most delicious wine all night long during Thanksgiving or, really, any holiday meal.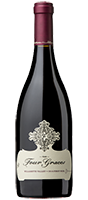 2018 The Four Graces Pinot Noir Willamette Valley
This is no ordinary Willamette Valley Pinot Noir. Nevermind the 90-points from Wine Spectator, which found a "Svelte and vibrant," red "with narrowly focused raspberry and pomegranate flavors, laced with black tea notes and a hint of sandalwood." The real reason you'd want to secure some of this Pinot Noir is that at $32/btl, the pedigree of what's inside the bottle is unmatched. We combined Foley Family Estate Pinot Noir grapes from the Red Hills of Dundee with prized grapes from the 90-acre Doe Ridge estate, an experimental "L.I.V.E" site (meaning it is farmed to low impact viticulture and enology standards). Add to the mix, select lots from Erratic Oaks, Hyland, and Prince Hill vineyards, and after aging nine months in 15% new French oak, this is top-shelf Pinot at a bargain price.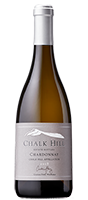 2016 Chalk Hill Estate Chardonnay Chalk Hill AVA
No holiday evening is complete without pours of Chalk Hill's Estate Chardonnay. And the only thing better than a bottle of Chalk Hill Estate Chardonnay is a MAGNUM of it! Sure, it was featured in Food & Wine magazine's "25 Amazing Wines to Drink Right Now" story in late 2019, and it nabbed 91 points from Parker for its "ripe Bosc pears, fresh apple slices," and "lightly browned toast and struck flint," with a "satiny texture and lively line, finishing creamy," but we still have a few bottles left. Literally, just a few. So, run, don't walk to the "Buy Now" button on this one and you'll deserve all the bragging rights you have coming to you during this year's holiday celebrations—no matter how intimate the party.
2018 Chalone Vineyard Estate Chardonnay, Chalone AVA
Taking the #3 spot in the famous 1976 Judgment of Paris tasting, Chalone Chardonnay bested California's Spring Mountain, Freemark Abbey, Veedercrest, and David Bruce, as well as France's Beaune Clos des Mouches, a Ramonet-Prudhon Bâtard-Montrachet, and a Domaine Leflaive Les Pucelles Puligny-Montrachet. Three of the nine judges had actually rated Chalone first! And frankly, you can't go wrong with any vintage of Chalone Chardonnay. The 2018 marries nuanced oak, with crisp citrus and an undercurrent of minerality courtesy of Chalone's ultra-rare, unique limestone-rich soils on the Gavilan benchland in Monterey County. Serve it alongside cream of broccoli soup, grilled chicken with lemon marinade, baked halibut, or go for the gold and prepare an umami-rich miso Black Cod.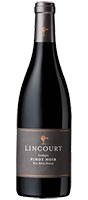 2016 Lincourt Lindsay's Vineyard Pinot Noir, Sta. Rita Hills
Named for Bill Foley's daughter, Lindsay, the pristine grapes for this 2016 Lindsay's Vineyard Pinot hail from the estate Rancho Santa Rosa vineyard in the Sta. Rita Hills AVA. Hand-harvested, carefully destemmed, and cold-soaked for four days before fermentation in stainless steel, and gentle punch-downs for several days before aging in neutral French oak for 18 months. The result is a bright, vivid, fresh expression of Pinot with equally bright and flashy red berry fruit redolent of raspberries, overripe wild strawberry, and Bing cherry. Lush and juicy, this is one to enjoy on its own, or alongside your best brined-turkey, duck confit, lamb sausages, or burgers topped with sauteed shiitake mushrooms and melty Gruyère.