Finally—the day you've been waiting for all year is here! We're not talking about your birthday or wedding anniversary (those days pale in comparison). We're talking about National Cabernet Day!
September 2, 2021, is Cabernet Day, and the timing couldn't be better. Heading into the Labor Day weekend we expect every Foley Food & Wine Society member to be firing up the grill and picking out some stunners from the cellar. We know you'll be popping loads of corks, and so, naturally, you'll need to replenish in time for the upcoming holiday season.
We've put together a list of our top Cabernets that are primed for your cellar. So, settle into your favorite lawn chair, grab a glass of Cab, and pick our your favorites.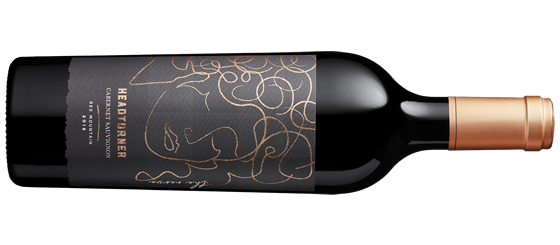 2018 HEADTURNER THE NERVE CABERNET SAUVIGNON, RED MOUNTAIN ($30)
Winemaker Holly Turner tapped the Artz Vineyard in Washington State's highly coveted Red Mountain AVA to craft "The Nerve," which earned 91 points and an "Editors' Choice" award from Wine Enthusiast! Here is what reviewer Sean Sullivan had to say: "This is an appropriately named, attention-getting wine. The aromas draw you into the glass with notes of dried herbs, plum and black currant. The flavors are fresh and lively, with a lightly grainy feel to the tannins and pleasing depth of flavor." With 21 months of aging in expensive French oak, we call it one of our best Cabernet bargains! See for yourself.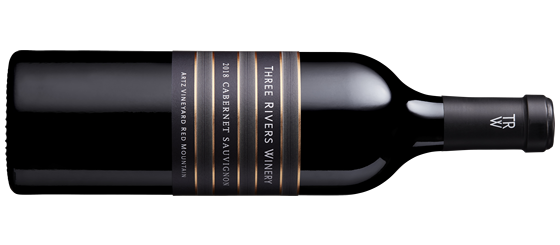 2018 THREE RIVERS ARTZ VYD CABERNET SAUVIGNON, RED MOUNTAIN AVA ($45)
Holly is at it again, this time with a slightly different rendition of the same Artz Vineyard on Red Mountain for Three Rivers. Aged 17 months in mostly new French oak, this elegant beauty caught the attention of Robert Parker's Wine Advocate, which awarded it 90 points and described it as, "Beginning with the classic rustic mineral tension of Red Mountain, the 2018 Cabernet Sauvignon Artz Vineyard showcases dusty dark cherry with elements of blackberry skin, current and cassis with dusty oak essence. Full-bodied, the wine offers ripe black fruit flavors with a rusticity, gripping tannins and mineral tension across the mid-palate. It ends with flavors of black raspberry, bitter dark chocolate, dark cherry skin and persistent dusty floral tone on the long, lingering finish," and concluding with this directive: "Give it a try." So, what are you waiting for?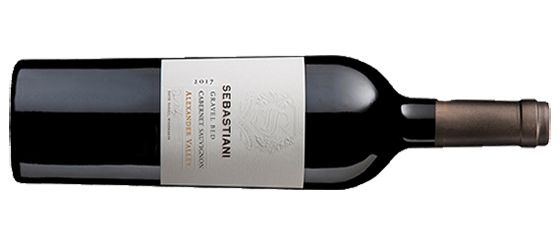 2017 SEBASTIANI GRAVEL BED CABERNET SAUVIGNON, SONOMA COUNTY ($72)
Gravel Bed vineyard is the rockiest site that Sebastiani farms and the fact is, that rocky sites are among the best sites for growing top-shelf Cabernet. Why? It's all about drainage. The best vineyards are well-draining vineyards, where water doesn't have a chance to puddle, and vines have to send their roots snaking through the soil in search of nutrients. The effort exerted by the vine is what we call "vigor" and it leads to two great things: structure and concentration. Exhibit A: This Gravel Bed Cabernet is a deeply flavored, bold red bursting with blackberry and dark cherry notes, laced with graphite, espresso, and dried wild herbs on a long finish. The tannins have an almost black tea-like quality to them, with a softness that does not belie the profound structure. We suggest sipping this on its own at cellar temperature in your biggest Bordeaux stems. Enjoy.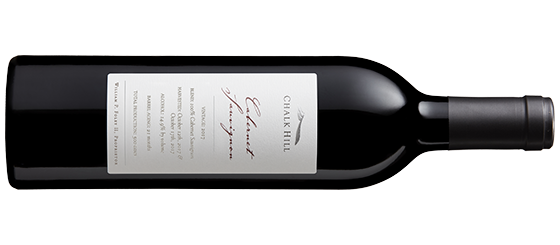 2017 CHALK HILL CABERNET SAUVIGNON, CHALK HILL AVA ($90)
For all you lovers of our Chalk Hill Chardonnay, we'll be deeply saddened to learn that you're not stacking our Chalk Hill Cabernet nearby in the cellar. After all, there's no better follow-up to a Chalk Hill Estate Chardonnay than an already-decanting bottle of this fine Cabernet. Aged for 18 months in 75% new French oak, it displays all the things that make Sonoma County Cabernet an often dead-ringer for Left Bank Bordeaux (even more so than Napa!) Leading with lifted aromas of black cherry, spiced plum, and tobacco leaf, and unfolded on the palate with rich, bold dark fruit flavors and sumptuous earthy notes all framed by velvety tannins tinged with vanilla bean. This is a wine that pairs well with your expertly salted Ribeye, and yeah, helps wash down that last spoonful of vanilla bean ice cream during dessert too. It's a Cabernet for rulebreakers and classicists!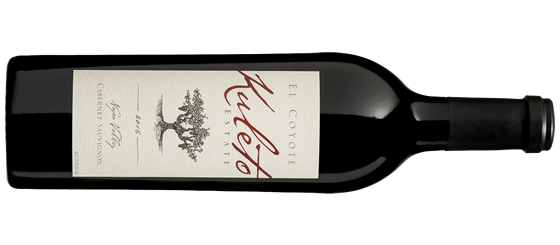 2016 KULETO EL COYOTE CABERNET SAUVIGNON, NAPA VALLEY ($100)
"If you like your Cabernet big, flavorful, and chewy, this is the one for you from the 2016 vintage," says John Clews, who crafted this "El Coyote." It's not that there's a vineyard named El Coyote, it's more a howling kind of feeling exhibited in the grapes harvested for this red, which shared a common thread of structure and flavor, which errs on the side of dark, meaty, rich, and savory. Also, the 2016 vintage is on par to be one of the greatest (so add these to your piles of 2013s, 2014s, and 2018s). Clews describes: "Dark blue-black fruit aromas tangle with those of darkly charred wood and blackened meat. It's very primal-smelling. In the mouth, it lunges straight to the mid-palate then lurks under the tongue and coats the sides." Anything less than smoked ribs and plates of charcuteries while enjoying this red, would arguably be uncivilized.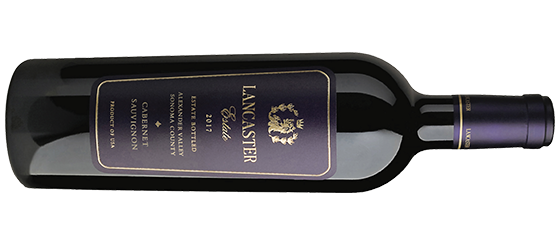 2017 LANCASTER ESTATE CABERNET SAUVIGNON, ALEXANDER VALLEY ($115)
Here's another hit sleeper vintage! The utterly expensive oak used to age this Cabernet for two full years includes Darnajou, Taransaud, Demptos, Ermitage, Saury, Bel Air, and Sylvain. If you follow the French cooperages (we know at least two of you do) you're wondering how this wine isn't triple the price. Erin Brook, reviewer for Rober Parker's Wine Advocate rather enjoyed her glass, describing a 91-point "nose of blackcurrants and cherries with accents of loamy earth, cedar, dried herbs and sweet spice. The palate is full-bodied with lush fruits and a minerally undercurrent, grainy and with just enough freshness on the finish."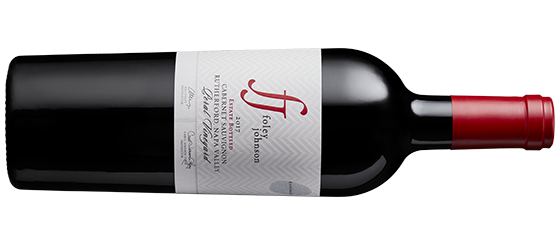 2017 FOLEY JOHNSON HANDMADE PERAL VINEYARD CABERNET SAUVIGNON, RUTHERFORD ($120)
From our Rutherford-based estate comes this single-vineyard Peral Cabernet. Peral is a 10-acre site adjacent to our Foley Johnson Rutherford Estate. (So, if you've ever enjoyed a flight on the patio there, you've eyed these vines). Believe it or not, the site used to be a pear orchard. But fear not, the pear trees are gone, and this is no fruit wine. It's one of the finest Cabernets we produce—and very little of it is produced each year. The 2017 vintage is all of 209 cases and earned a glowing review from Wine Spectator: "Restrained in profile, with moderate plum and black cherry puree flavors forming the core, while light alder, sassafras and anise notes check in. The tight-grained finish has just a blip of the vintage's rusticity at the very end. Drink now through 2030." This is one to decant and try to keep at cellar temperature if you can, and if not, give it a good swirl to release the aromas. You could enjoy half a bottle today, and the rest the next day and it will still show exceptionally well. Pair it with this burger.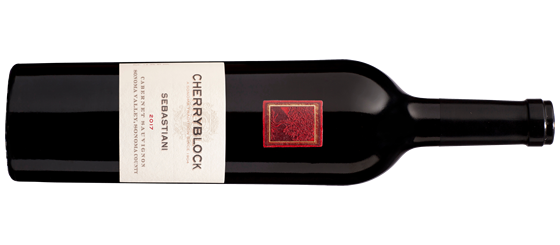 2017 SEBASTIANI CHERRYBLOCK CABERNET SAUVIGNON, SONOMA VALLEY ($140)
The 2017 release of Cherryblock comes from a challenging year, but the vines performed beautifully and Robert Parker's Wine Advocate handed over a 93-point score, describing "slowly opening scents of cherry jam, tar, grilled meats, dried rose petals and graphite touches. The medium-bodied palate has excellent restraint and great balance of fruit, savory and spicy character, and it's firm but finely grained and fresh with a long finish." Pair it with this Ribeye recipe!
Sebastiani's crowning achievement is none other than its Cherryblock Cabernet Sauvignon. But there's an air of mystery surrounding the vines that produce Sebastiani's legendary Cherryblock Cabernet Sauvignon. Samuele Sebastiani first purchased the site on which the vines are planted in 1919—the year Prohibition was ratified. But instead of planting grapes, he planted a cherry orchard. The first grapevines arrived in 1961 and 1962, planted by August Sebastiani, on traditional St. George rootstock—but no one knows the true origins of where the budwood originated, and August left no detail or receipt from any nursery. Whatever their origins, they are superior quality vines!