When considering what to pair with caviar, we typically first think of vodka. But did you know one of the world's finest delicacies pairs exceptionally well with wine?
For one thing, caviar production is similar to wine production in that just as with the grape harvest, the harvest of sturgeon eggs (roe) is a timely process that demands the best of conditions to ensure the greatest quality.
Back in the 1920s, brothers Melkoum and Mouchegh Petrossian brought their love of fine caviar to Paris, and the City of Light never looked back. More than 100 years later, the lights are still blazing at Petrossian's original boutique on the Boulevard de la Tour-Maubourg.
We spoke with Petrossian vice president Alexandre Petrossian, about pairing wine with caviar. So, whether you're a seasoned caviar pro, or now just beginning to think "maybe I've been missing out,'" here is your crash course in everything caviar, along with some recommendations from various Foley Family wine cellars—and this story comes with our sincere recommendation to skip the tin of chocolates this Valentine's Day and opt for a tin of glimmering, delectable, world-class caviar. Go on, friends, live it up.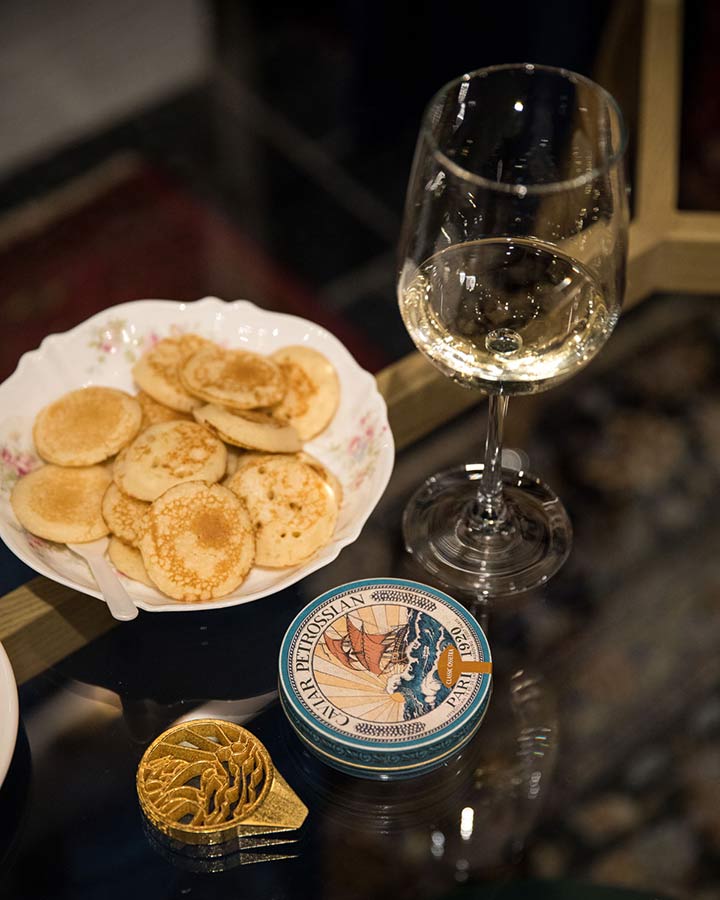 Photo by Chase H. Winfrey (@chasehwinner). Header image by Lindsey Easts LA (@lindseyeatsla).
CAVIAR PRODUCTION, QUALITY, AND SERVING TIPS
FFWS: Let's dive right into caviar production. We're a wine-drinking audience, and we understand that superior quality grapes make superior quality wine. Does that apply to harvesting roe for caviar production? Better roe = better caviar?
Alexandre Petrossian (AP): It can be very helpful to think of caviar in a similar vein to wine. Each type of roe (Ossetra, Sevruga, etc) has a unique flavor profile, just as Cabernet differs from Pinot Noir. However, not all Cabernet grapes or eggs [roe] are made equal. While terroir is not important to caviar, the time and craftsmanship of the sturgeon farmers is essential to the quality of the eggs. The most prestigious farms tend to allow their sturgeon to live longer and mature further, producing superior roe. Petrossian works exclusively with these top farms all over the world, often advising them [on how] to achieve the best results. We often hand-select the 10-kilogram "Mother Tins" directly from the farm. But with wine, even the best grapes need superior craftsmanship to bring them to perfection.
FFWS: Petrossian prides itself on aging its caviar. Is it a bit like aging wine?
(AP): Unlike other suppliers, Petrossian has the time and patience to mature our caviar for months in order to reach peak taste and texture, using our 101-year-old family method. This is the only way to achieve sublime caviar, while others are buying in bulk and rushing their eggs to market. This kind of difference [is evident] to anyone who has worked their way up from $10 wines to the best [$100+ wines].
FFWS: Can you give a brief overview of the different grades of caviar?
(AP): Even within the highest echelons of caviar, we find differences in taste and texture from Mother Tin to Mother Tin. Caviar is organic and can mature in unpredictable ways. During this process, we chart the growth of the caviar in minute detail, eventually assigning it a grade based on its quality at peak maturation. The grades are Classic, Royal, Tsar Imperial, President, and Special Reserve, in that order with Special Reserve as the pinnacle of all caviar. Though each caviar variety differs, higher grades tend towards larger eggs with a firmer texture, more complex but refined flavors, and a satisfying 'gush' on the palate.
Lower grades are not without their charms, though. Their flavor tends to be bolder, often brinier, and pairs brilliantly with heavier accouterments. We grade our caviar in order to give our clients a consistent standard of quality across all breeds and batches.
FFWS: What would you recommend to the tried and true caviar-lover and also, how would you steer beginners?
(AP): While we'd always recommend Special Reserve for the connoisseur, but you might want to use a 'Classic' grade if you're planning to cook with caviar. Those bolder flavors tend to hold their own much better in creams and pasta dishes. First-timers might consider a grade like Royal to get acquainted with higher-end caviar's unique blend of flavors.
FFWS: What are some 'best practices' and practical advice for storing, preserving, and then serving the caviar once it has arrived at your home?
(AP): Our Caviar will maintain its peak taste and texture for up to four weeks, provided that the original seal of the tin has not been broken and the caviar is kept refrigerated at 38 degrees Fahrenheit. Your average refrigerator can usually do the job, so don't be afraid to order in advance, especially during busy, holiday seasons. All our caviar is shipped overnight in sealed, ice-packed coolers to ensure complete freshness. Once you have broken the tin's seal, we recommend keeping the caviar on ice and consuming it immediately (this is usually not a problem).
FFWS: You suggest serving on ice, but is caviar anything like wine—once out of the cellar, it's good to let it rise to room temperature?
(AP): Actually, the colder the caviar is, the more exciting the 'pop' will be on the palate. Never, ever freeze your caviar though. If an open tin is closed and immediately placed back in the refrigerator, it can last up to 24 hours, but we do not recommend this for peak taste/texture.
One last note. Never use a metallic spoon of any kind to serve or consume your caviar. While a gold-plated palette is acceptable, silver and other metals impart a metallic tinge to the caviar which can distort the flavor. We recommend spoons of bone or mother-of-pearl because they leave no trace (and maybe because we're fancy.)
PAIRING CAVIAR AND WINE
FWS: Can you share any general do's and don'ts when it comes to pairing caviar with red wine?
(AP): For red wines, I would recommend only light Pinot Noirs. Big reds just overpower the caviar. But delicate Pinots with some bright acidity and earthiness pose a nice counterbalance to Caviars with just enough delicate fattiness to be an exciting pairing.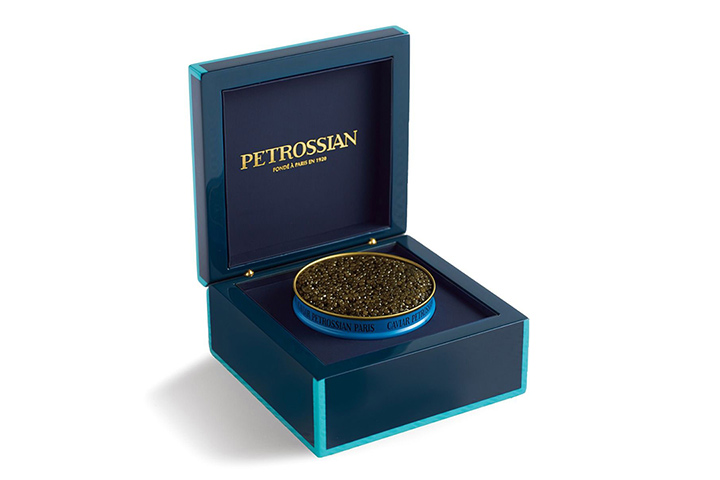 Photo courtesy of Petrossian Caviar.
WINE SUGGESTIONS:

2017 The Four Graces Foley Family Vineyard Pinot Noir, Dundee Hills
Rich and round and infused with the Aromas of wild forest strawberry and dried rose petal accented by notes of coffee bean and baking spices. Flavors of rich dark red plum and hints of earth and sage.

2019 Banshee Rosé, Mendocino County
Just watch what happens when you pair this blend of Sangiovese, Grenache, Syrah, Barbera, and Zinfandel with another helping of caviar—fireworks. (Is Katy Perry's song "Firework" echoing in your mind now?) It should be because that's exactly what you'll be singing after this juicy, crisp rosé goes down glass after glass, bite of caviar after bite of caviar…
BONUS: Ferrari-Carano Baci Dessert Wine, Dry Creek Valley
Although this is not exactly a recommended pairing for caviar, it is the perfect Valentine's Day wine for those chocolates you'll have after Caviar, because this is a chocolate-infused Zinfandel dessert wine. Yes… you read that correctly: You Need This!
FFWS: What qualities should we look for in white wines to pair with caviar?
(AP): For white wines, bright salinity and minerality go great with the Beluga Hybrid or Tsar Imperial Sevruga. My favorite producer from Burgundy with prices that are approachable (considering how astronomical the prices for White Burgundies can garner) would be Pierre Yves Colin-Morey.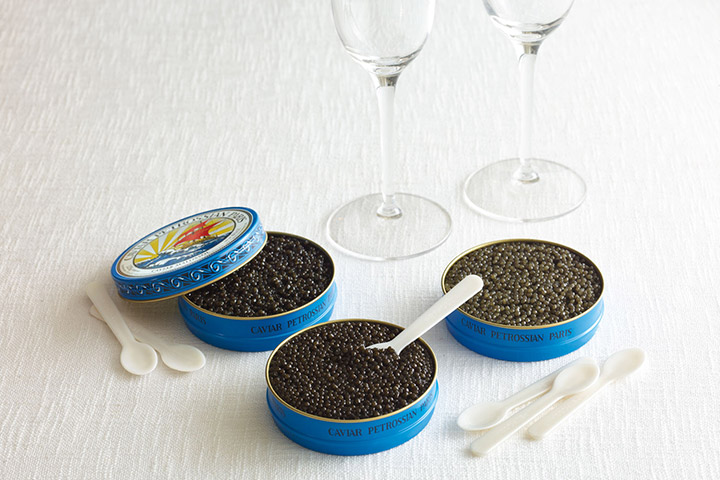 Petrossian Caviar Tasting at Home, featuring a taste of Royal Ossetra, Transmontanus, and Baika. Photo courtesy of Petrossian Caviar.
WINE SUGGESTIONS: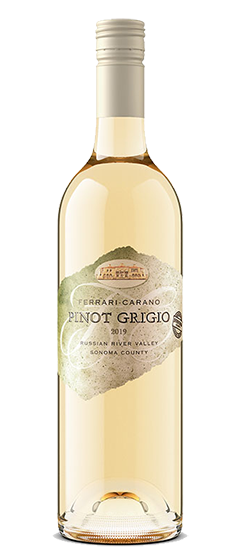 2019 Ferrari-Carano Pinot Grigio, Russian River Valley
Citrus-packed, brimming with tropical and orchard fruit notes, aged entirely in stainless steel with a bit of stirring on the lees to add creaminess, just wait until you take a sip after a spoonful of Caviar. The creaminess of the wine matches the silken caviar and because this is a Russian River raised Pinot Grigio, it's got the perfect Sonoma County acid cut to cleanse the palate beautifully. You'll be swooning over this pairing (and your significant other) at the same time.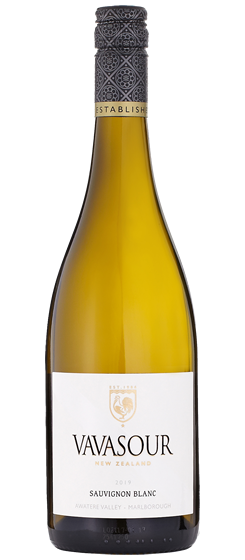 2019 Vavasour Sauvignon Blanc, Awatere Vly
From the Awatere Valley, a sub-region of Marlborough comes this crisp, citrus-kissed, mineral-infused, floral New Zealand Sauvignon Blanc, which has "caviar pairing" written all over it. Add to that James Suckling's 91-point review, which finds a "Very fresh and attractive" white teeming with "lime and passion-fruit aromas and flavors," while "a fine and long feel to the palate," is supported by bright acidity that "slides the fresh, ripe fruit in fresh and long."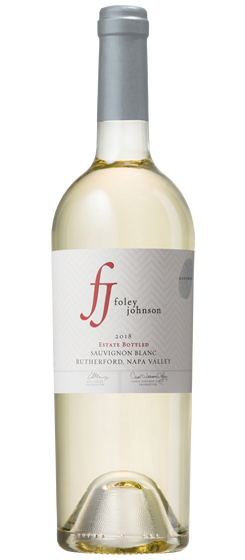 2018 Foley Johnson Handmade Sauvignon Blanc, Rutherford
Concrete egg aging means this is one marvelously rich, creamy style of Sauvignon Blanc cut by the scintillating mineral-driven acidity that is only possible from Rutherford terroir. This is the kind of Sauvignon Blanc you want on-hand by the case—a beautiful 'cocktail hour' wine that is best friends with your favorite cheese and charcuterie platter, and for Valentine's Day—your ultimate caviar companion.
FFWS: And what about sparkling wine and caviar?
(AP): So much great sparkling wine, so little time! Generally speaking, most sparkling wines work well with Caviar. However, I typically recommend for the vast majority of guests to start with Blanc de Blancs or Non-Vintage Champagnes. These Champagnes really allow your palate to focus on the differences in the Caviar. I would recommend tasting three Caviars: Tsar Imperial Ossetra, Tsar Imperial Kaluga, and Tsar Imperial Baika with a bottle of your favorite Blanc de Blancs.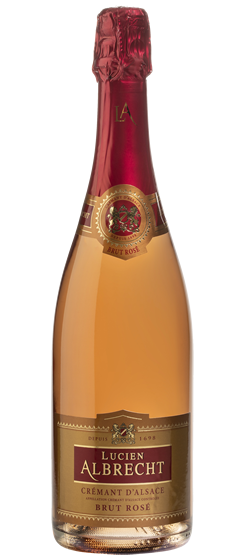 Lucien Albrecht Brut Crémant d'Alsace
This is the white sparkler you want to sip after a generous spoonful of great caviar: Boasting 91 points from Wine Enthusiast, which named Lucien Albrecht a "Top French Sparkler" outside Champagne, Enthusiast notes this bubbly features, "Touches of lime and lemon zest entice on the shy but refreshing nose. The palate adds a mellow ripe-apple note, helped along by a creamy mousse. The long finish is poised and dry."