Lancaster's winery and tasting room is just outside of Healdsburg, surrounded by 53 acres of estate vineyards in the Alexander Valley AVA. We spoke with Elizabeth Flores, Sr. Manager, Guest & Culinary Services, about all that Lancaster has to offer.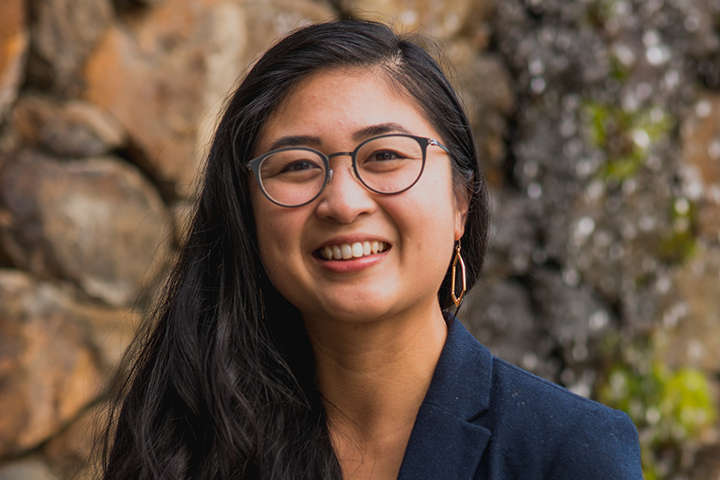 FFWS: First off, Elizabeth, tell us about yourself and your role at Lancaster.
Elizabeth Flores (EF): As a Senior Manager, I oversee Lancaster Estate, Roth Estate, and our Culinary team. Thanks to our Winery Chef, Alec Graham, and my F&B background, you'll experience culinary elements at many of our properties! I first learned about Lancaster wine when I worked in various restaurants in Sonoma County. In fact, my first encounter was with Samantha's Sauvignon Blanc, and I honestly had no idea about our primary focus—Cabernet Sauvignon and other Bordeaux varieties—until I joined Foley Family Wines in 2016.
Originally based out of Chalk Hill Estate, I have been able to work alongside teams from Northern California to our Central Coast properties. From grand events for 400+ (back when we could do that) to intimate experiences of hosting small Foley family dinners, I have gotten to taste through much of our FFWS portfolio and feel very lucky to be able to represent Lancaster Estate. When I'm not at one of our wineries, I love hanging with my three-year-old daughter, Mila; my husband, Arron (of course, we met working in restaurants, too!); and our cute corgi, Pepper.
FFWS: We definitely look forward to the days of larger events again. For now, talk to us about what makes Lancaster so unique.
EF: If you haven't visited before, you truly get a sense of how special the property is from the moment you pull up to our gates. We are located in the southern tip of Alexander Valley, next to Knights Valley and Chalk Hill AVAs. The varying aspects of the land with our rolling hillsides ensures that every vintage is balanced to produce premier Bordeaux varietals. Also, our close proximity to the Russian River provides a marine influence through the Petaluma gap and up the Russian River, giving it the diurnal temperature differentiation—warm days and cool nights—of classic winegrowing regions throughout the world.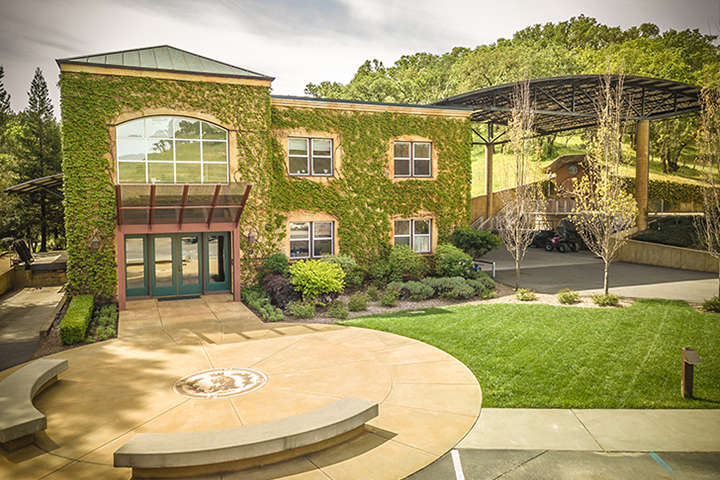 FFWS: All the names of vineyard blocks at Lancaster tell a little story—can you elaborate?
EF: Lancaster's founder, Ted Simpkins, named every block after a family member (even pets), and Bill and Carol Foley have continued that legacy to honor our deep family roots and history. To this day, we are dog-friendly! I should add that our vineyards are divided into 17 vineyard blocks; some have several soil types and different aspects of the hillside. Our job as farmers is to have a practical approach, based on different terrain.
FFWS: Lancaster has an extensive winemaker history. Tell us about the storied folks who have passed through the cellar doors.
EF: Lancaster maintains a rich history of several talented winemakers and contributors, but the true essence of our winery is our land. The level of consistency as a premier growing site really sets us apart as we produce some of the best Cabernet Sauvignon in Alexander Valley. We produce wines that are ready to drink now but that will be even better, more expressive, and more balanced with age.
From about 2006-2012, Phil Freese set our viticultural practices (leaf pulling, thinning, how we farm for quality), and we still use those today. Our primary focus has stayed pretty consistently centered around growing quality grapes and getting the best out of the vineyard. One of the most notable contributors has been David Ramey, who set our protocols and winemaking style from 2003-2013.
From the beginning, Ted really honored the idea of family—the team regularly sat and ate meals together, tended to their own garden, and set the foundation for our winery that Bill and Carol have preserved to this day. I want to make note of a few winemakers who have been instrumental in Lancaster's rise. Winemaker Dave Elliott (who just visited us this past harvest) designed the winery's production layout and how the wine flows from grape to glass. Jen Higgins, who became winemaker in 2004, helped build our strong sustainability commitment and applied her strong scientific background in the lab. And Jesse Katz continued the legacy from 2009 to 2014 and brought great acclaim to Lancaster when he produced our 2014 Estate Cabernet, which earned a coveted spot in Wine Spectator's Top 100 wine.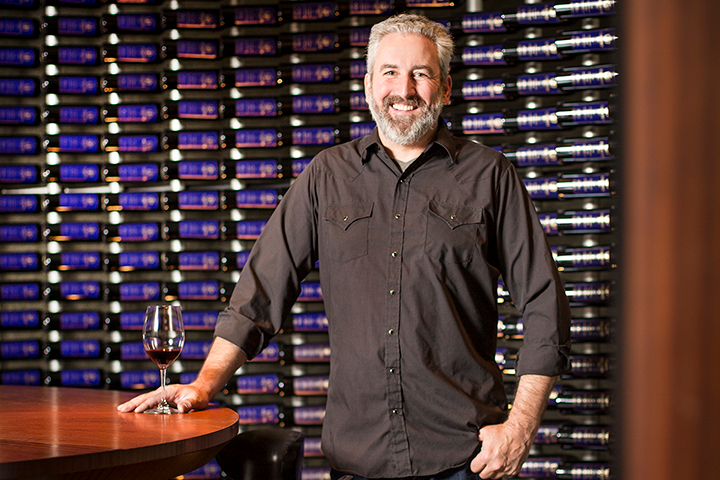 FFWS: Today, winemaker David Drake carries the torch. Tell us briefly about the portfolio of wines he produces.
EF: We just celebrated David Drake's twenty-first harvest here at Lancaster, and he has helped preserve the legacy of Lancaster. Acting as a true steward of the land, he firmly believes that most of the magic happens in the vineyards. It's his job to find balance through barrel aging and blending, but he has honed in on his craft since he started in 2000 as a harvest intern as the third official employee of Lancaster. Treating this like home, David ensures that you can taste our rich history in every vintage.
The Wines: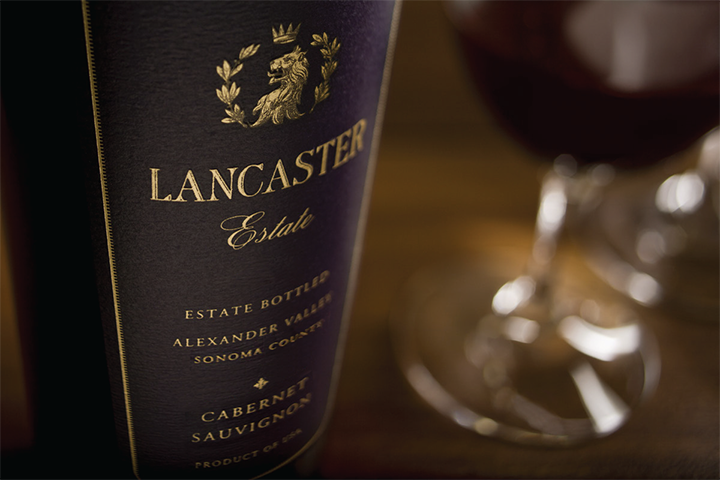 Our approach to our wine portfolio has remained the same for many years. Our flagship Estate Cabernet Sauvignon truly reflects the terroir of 53 acres of vines to show what the land produces. We try to highlight the wine and honor a true Bordeaux style by telling the story of our property through the blend of Cabernet Sauvignon, Malbec, Merlot, Petit Verdot, and Cabernet Franc.
Samantha's Sauvignon Blanc–the first vintage arrived in 2006 and this wine is named after Ted's twin daughter. It's floral and aromatic due to it being a 100% musque clone. David's unique approach is to age the wine in approximately one-third concrete egg, one-third stainless steel, and one-third mostly neutral French oak.
Sophia's Hillside Cuvee is named after Ted's twin daughter along with Samantha and is more approachable. David makes this to be able to enjoy right away and is often one of our most requested wines.
In honor of Ted's wife, we choose the best barrels of our estate's finest vineyard blocks to produce Nicole's Proprietary Red (available only to members). Aged for 24 months in 100% French oak in more of a bold style Cabernet, the composition is crafted based on what is tasting best each vintage.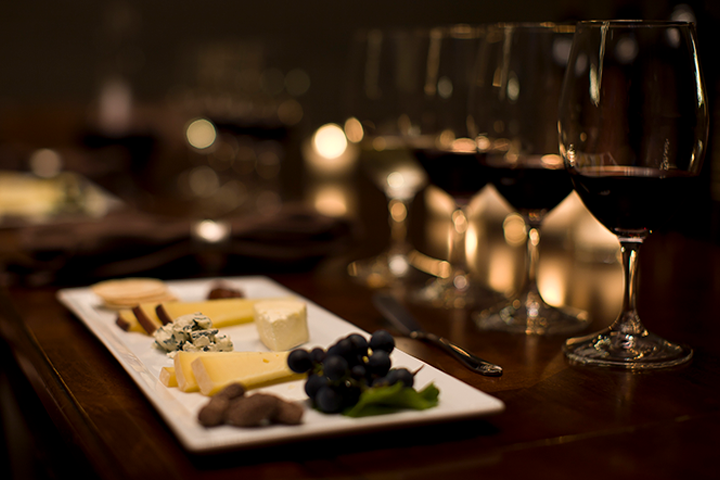 FFWS: Does Lancaster produce wines only available to club members?
EF: Indeed! When guests join our Lancaster Estate Wine Guild, they receive exclusive access to our Single Vineyard Bottlings. In a particular year, if a particular block tastes outstanding on its own, we will bottle a very select amount of wine. These are only available in the Tasting Room to our Guild members in select years. Plus only Guild Members can access our most anticipated Nicole's Proprietary Red (mentioned above), which is released every December in limited quantities.
FFWS: Tell us about the types of experiences you offer consumers at Lancaster? From the tasting room to the caves.
EF: We design our experiences around the amazing wines that we feature. Taste through our current releases or inquire about our Private Winemaker Tasting or Vertical Library Wines, exclusively featured for our Guild Members. When available, we offer a Hillside Cave Tour & Tasting which highlights what even some locals call the most stunning wine cave in Sonoma County. Carved deep into the heart of No Name Hill, our winery cave boasts over 9,000 square feet of working cellar operations and an impressive wine library. I encourage people to check out all the details on our Tock reservation page.