This year, Open That Bottle Night falls on Saturday, February 26. So, get your corkscrews ready! Read all about the history of Open That Bottle Night, or skip ahead to the wines we'll be opening this year from our various Foley family estates.
The brainchild of former Wall Street Journal 'Tastings' columnists and married couple Dorothy J. Gaiter and John Brecher, Open That Bottle Night (#OTBN) debuted in 1999 and has since been one of the most anticipated nights for wine lovers around the world. It's the night to open a bottle of wine that you've been saving for some special occasion.
Today, Gaiter and Brecher are senior editors at Grape Collective, but an article that they penned in the WSJ back in March of 2002 best explains OTBN. Here are the opening few paragraphs:
"Twelve years ago, Carolyn Stewart of Cedar Crest, N.M., received a bottle of Dom Perignon for her birthday. And then she waited.
"In all those years there were certainly enough special or awful occasions to warrant opening it," she told us. Her parents celebrated their 50th wedding anniversary, she lost and regained her eyesight, and she bought her first house as a single woman. Her daughter graduated from college, her son came home from the Army, and after 13 years of being single, she remarried — on her parents' anniversary. "Still," she says, "the bottle was not opened."
On Saturday, Feb. 23, Ms. Stewart finally opened that bottle, and she wasn't alone. From Miami to Maui and from Austria to Australia, thousands of people took part in our third "Open That Bottle Night," when we encourage everyone to open that bottle of wine they've been keeping for a grand occasion that never seems to come."
This year, as things begin to slowly return to normal, we have plenty of good reasons to celebrate and raise a glass to travel, reunions with friends and family, and brighter days ahead.
As for the wine—whatever you choose to open—it should be celebration-worthy! So, mark your calendar every year, and come late February, dig into the cellar and find a bottle or two you've been saving.
Be sure to follow us on Instagram, Facebook, or Twitter and let us know what you opened this year! If you didn't partake, it's never too late — so Open That Bottle and tag us and include the hashtag #OTBN and we may just share your post with all our Foley Food & Wine Society community.
OPEN THAT BOTTLE NIGHT – WHAT WE'RE OPENING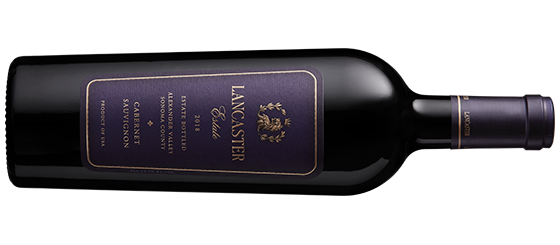 2018 LANCASTER ESTATE CABERNET SAUVIGNON, ALEXANDER VALLEY ($145)
94 points from Robert Parker's Wine Advocate: "The 2018 Cabernet Sauvignon Estate is 86% Cabernet Sauvignon blended with 7% Merlot, 3% Cabernet Franc, 2% Petit Verdot and 2% Malbec. It has a medium ruby color and pretty scents of red and black cherries, cast iron, exotic spices, dried herbs and floral hints. The palate is gorgeous, with Goldilocks ripeness, very finely grained tannins and bursts of freshness, finishing very long and layered. This deserves another 2-3 years in bottle and will age well in the cellar."
2018 CHALK HILL WP FOLEY II CABERNET SAUVIGNON, CHALK HILL AVA ($160)
"To create this incredible blend, the best barrels from our top Cabernet Sauvignon, Malbec, and Petit Verdot blocks were selected. It is a deep, intense, powerfully built wine that captures the heart and soul of our stunning property. I am proud to give this wine my name." – William P. Foley, Proprietor
Buy Now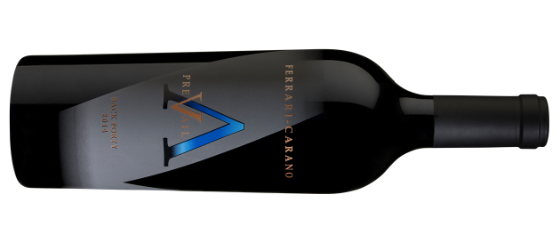 2014 PREVAIL BACK FORTY, ALEXANDER VALLEY ($165)
90 points from Robert Parker's Wine Advocate. The world's most powerful wine critic, Robert M. Parker, Jr. has always been a big fan of the wines from Ferrari-Carano. "I am a sucker for the pure deliciousness of Ferrari-Carano's offerings," he has written. And this 100% Cabernet Sauvignon falls smack into the category of delicious. From vines planted on a 40-acre parcel rising 1,100-feet in elevation on the back side of Ferrari-Carano's RockRise Mountain in Alexander Valley. Virginie Boone of Wine Enthusiast magazine beautifully describes this red: "Graham cracker provides a decadent introduction to the nose and palate, as extracted, extended red fruit plays along. Full bodied and concentrated, with rounded corners, it ends in cola and vanilla. "
Buy Now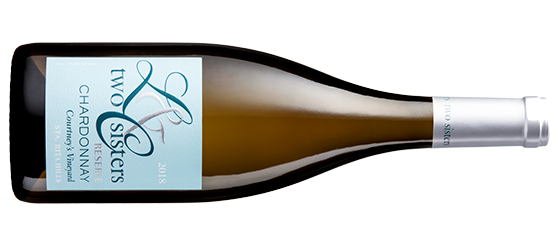 2018 TWO SISTERS COURTNEY'S VINEYARD RESERVE CHARDONNAY, STA. RITA HILLS ($65)
Wine Enthusiast's Matt Kettman sings a tasty tune in this tasting note: "Toasted almonds, brown-butter and apple-tonic aromas make for a rich and generous nose on this reserve bottling. The palate is also rich, with baked pear and apple as well as buttered toast flavors."
Buy Now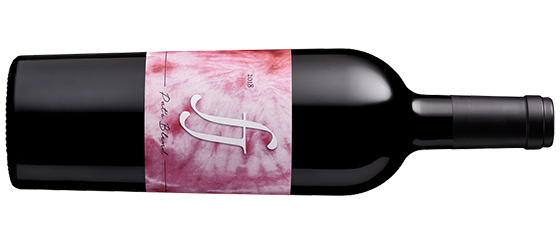 2018 FOLEY JOHNSON PAT'S BLEND RED WINE, RUTHERFORD ($125)
93+ points from Robert Parker's Wine Advocate: "The 2018 Pat's Blend is composed of 88% Cabernet Sauvignon, 10% Merlot and 2% Petit Verdot. Deep garnet-purple colored, it offers up savory notions of grilled meats, black olives and dried herbs, over a core of warm cassis and stewed plums, plus a hint of spice box. Full-bodied, the palate has a soft, fine-grained texture and just enough freshness to support the generous black fruits, finishing on a fragrant earth note."
Buy Now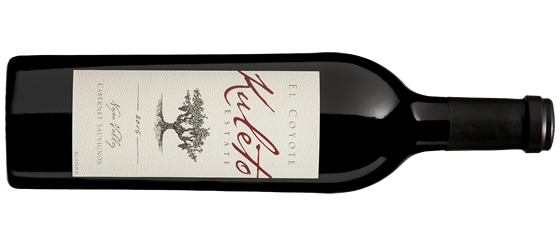 2016 KULETO EL COYOTE CABERNET SAUVIGNON, NAPA VALLEY ($65)
This red is composed of 76% Cabernet Sauvignon along with splashes of Zinfandel, Petite Syrah, Pinot Noir, Cabernet Franc, and Alicante Bouschet. Dark, powerful, and brooding, it exudes dark blue-black fruit aromas with savory spices. Primal in composure and mouth coating on entry, it is of the big, flavorful, and chewy kind of Cabernet.
Buy Now