This year, Open That Bottle Night fell on Saturday, February 27. The brainchild of former Wall Street Journal 'Tastings' columnists and married couple Dorothy J. Gaiter and John Brecher, Open That Bottle Night (#OTBN) debuted in 1999 and has since been one of the most anticipated nights for wine lovers around the world. It's the night to open a bottle of wine that you've been saving for some special occasion.
Today, Gaiter and Brecher are senior editors at Grape Collective, but an article that they penned in the WSJ back in March of 2002 best explains OTBN. Here are the opening few paragraphs:
"Twelve years ago, Carolyn Stewart of Cedar Crest, N.M., received a bottle of Dom Perignon for her birthday. And then she waited.
"In all those years there were certainly enough special or awful occasions to warrant opening it," she told us. Her parents celebrated their 50th wedding anniversary, she lost and regained her eyesight, and she bought her first house as a single woman. Her daughter graduated from college, her son came home from the Army, and after 13 years of being single, she remarried — on her parents' anniversary. "Still," she says, "the bottle was not opened."
On Saturday, Feb. 23, Ms. Stewart finally opened that bottle, and she wasn't alone. From Miami to Maui and from Austria to Australia, thousands of people took part in our third "Open That Bottle Night," when we encourage everyone to open that bottle of wine they've been keeping for a grand occasion that never seems to come."
And, incredibly, one line in the next paragraph of that 19-year-old story reads as though it could have been written yesterday: "Many of the letters about previous OTBN celebrations have been deeply emotional, and we thought that might be magnified this year. Instead, most letters this year were low-key and simply sweet, making us wonder if America is just emotionally wrung out."
Then, the authors were referring to the emotional fallout from the events of 9/11. But those same words could have easily been written about the past twelve months, most notably the ongoing COVID-19 crisis, devastating wildfires, and a historically intense presidential election. We can probably all agree that more light-hearted celebrations are absolutely in hand for 2021 (and beyond!).
As for the wine—whatever you choose to open—it should be monumental! So, mark your calendar every year, and come late February, dig into the cellar and find a bottle or two you've been saving (maybe not the one you're saving for your granddaughter's 21st birthday or wedding, but something pretty darn close!)
Be sure to follow us on Instagram, Facebook, or Twitter and let us know what you opened this year! (Hopefully a Foley Family Wine?!) If you didn't partake, it's never too late — so Open That Bottle and tag us and include the hashtag #OTBN and we may just share your post with all our Foley Food & Wine Society community.
OPEN THAT BOTTLE NIGHT – WHAT WE OPENED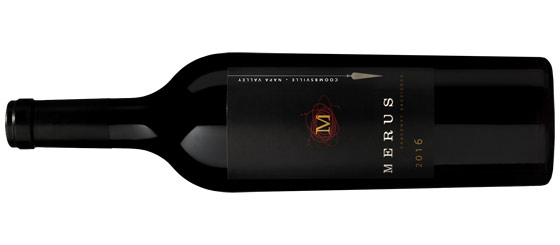 2016 MERUS CABERNET SAUVIGNON COOMBSVILLE NAPA VALLEY ($195)*
96 points from Wine Spectator: "A towering young wine, laden with gorgeously pure plum, boysenberry and blackberry puree flavors, showing flashes of violet and apple wood. Beautifully rendered, with power, grace and beguiling perfume throughout, revealing a long, refined structure through the finish. Best from 2021 through 2035."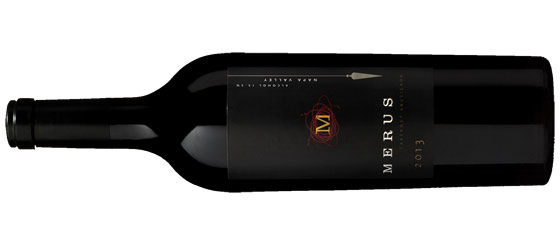 2013 MERUS CABERNET SAUVIGNON NAPA VALLEY ($260)*
93 points from Robert Parker's Wine Advocate: "The 2013 Cabernet Sauvignon is a relatively big, robust, rich Cabernet Sauvignon (15.2% alcohol) with a dense ruby/purple color, creamy, toasty oak. Loads of blueberry and blackberry fruit and an opaque purple color, this full-bodied wine is still young, but really savory, rich and bold. What it lacks in complexity it makes up in size and intensity. Drink it over the next 15 or so years."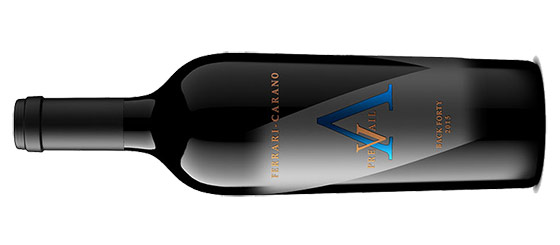 2015 FERRARI-CARANO PREVAIL BACK FORTY CABERNET SAUVIGNON ALEXANDER VALLEY ($110)*
93 points from Robert Parker's Wine Advocate: "Medium to deep garnet-purple colored, the 2015 Cabernet Sauvignon PreVail Back Forty is scented of warm redcurrants, black cherries and black plums with touches of underbrush, baking spices, chargrill and cigar box. The palate is full-bodied with bags of vibrant fruit, an impressively well-played structure of ripe, grainy tannins and a lively line lifting the fruit to a long finish."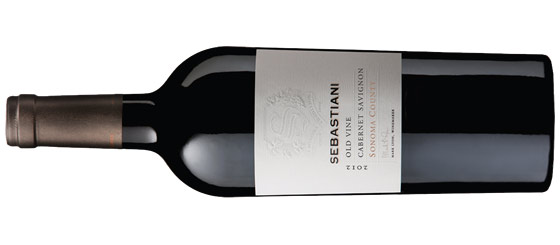 2013 SEBASTIANI CHERRYBLOCK CABERNET SAUVIGNON SONOMA COUNTY ($200)*
This vintage earned a 98+ from Robert Parker himself, and that "+" means anything could happen — as in, rising to the pinnacle of 100-point perfection. The vintage was Parker's absolute favorite for Napa and Sonoma in all of some nearly 40 years of tasting wines, and he effused sheer love and joy for this Cherryblock release, writing, that it "ratchets up the level of color to basically black/blue/purple. It has an extraordinary nose of almost super-concentrated essence of cherries and blackberries, along with some graphite and licorice. There is a touch of camphor in this multidimensional, world-class wine that is another spectacular offering from Sebastiani. The finish must last for close to a minute. This is a killer wine that can compete with the very best Cabernet Sauvignons made anywhere in the world. Give it 3-4 years of cellaring and drink it over the following three decades."
*Due to these library wines' high-demand, rarity, and limited quantities, they are not available to acquire on our website. To add these wines or other library wines to your collection, we invite you to contact John Mangano, Senior Manager Consumer Direct at 707-933-3262 (direct) or email jmangano@foleyfamilywines.
IF YOU HAVE THESE WINES IN YOUR CELLAR, NOW IS THE TIME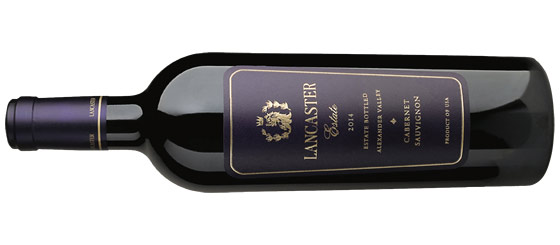 2014 LANCASTER ESTATE CABERNET SAUVIGNON ALEXANDER VALLEY
Named #86 on Wine Spectator's 2017 Top 100 List and 94 points by Spectator's James Laube who called it, "A big, rich Cabernet, with firm, structured tannins that are powerful and edgy, framing the core of blackberry, black cherry, plum and espresso flavors. An impressive effort. Best from 2019 through 2029. 4,075 cases made." This is a wine that is really beginning to open up and if you're harboring a few bottles, now is the moment to pop the cork on at least one!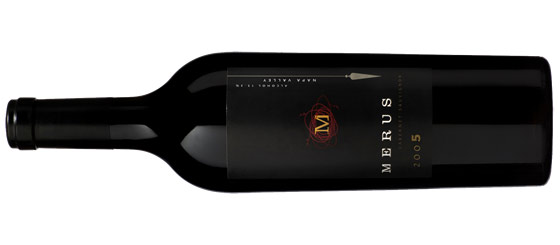 2005 MERUS CABERNET SAUVIGNON NAPA VALLEY
This vintage is overflowing with praise, having landed on Wine Spectator's Top 100 List in 2008 with a whopping 96-point review from Laube, who described it as "Superrich, smooth and creamy. A seductive style that balances ripe, concentrated currant, cherry, fresh earth, mineral and sage notes with toasty, cedary oak. Ends with a powerful yet elegant finish that keeps pumping out the flavors. Fine-grained tannins bode well for the future." Add to that, a remarkable review from Robert Parker's Wine Advocate which found a "dense purple-colored," 96+ point red with "an exquisite nose of charcoal, graphite, and blackberry liqueur. Full-bodied, with great power, richness, and sensational length, this wine will benefit from 4-5 years of bottle-age and last three decades."
Cheers, and happy drinking to you all!
FFWS