Everyone knows that moms are meant to be celebrated all the time. Sure, Mother's Day offers an opportunity to put in writing the sentimental things you wish to express to mom—either in your own words or through the tasteful or even whimsical words of an expertly written card.
But beyond the traditional offerings of a bouquet of flowers or chocolates that make mom's eyes roll ("You know I can't eat those," many moms will be saying), consider what would make her truly happy: the promise of time spent together in a beautiful setting.
Here are our top six experiences across several of our wineries that will be sure to excite mom on Mother's Day and beyond, as well as the lucky guests she chooses to accompany her—hopefully, you!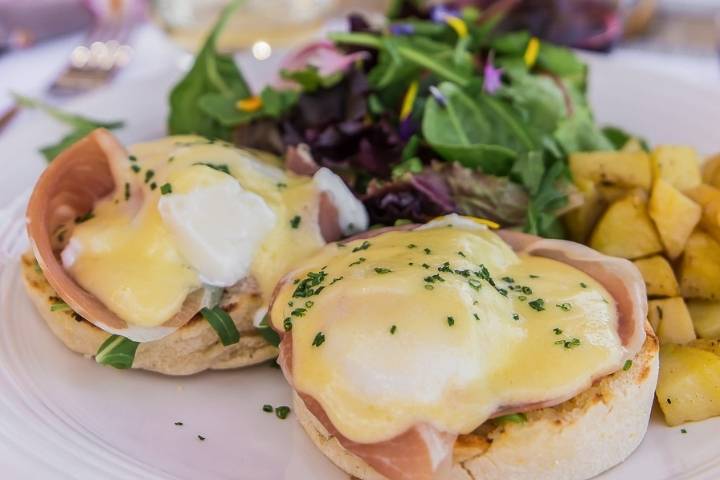 Sunday Wine & Brunch at Ferrari-Carano (Dry Creek Valley, California)
Come sit outside (or indoors at Villa Fiore) under the Sycamore Grove terraces and just let the indulgence of the day overwhelm you and mom—perhaps some Prosciutto Benedict or Brunch Pizza with fresh Mozzarella, leek cream, applewood smokes bacon, and estate egg yolk emulsion sounds nice? Croque Madame? Local sausages and garden greens? A sweet finish of TCHO Dark Chocolate Panna Cotta and a flight of wines to pair? This is what Sunday will look like at Ferrari-Carano, if you book now. And this experience is not limited to Mother's Day—it's offered most Sundays from 10:30 a.m. – 1:00 p.m.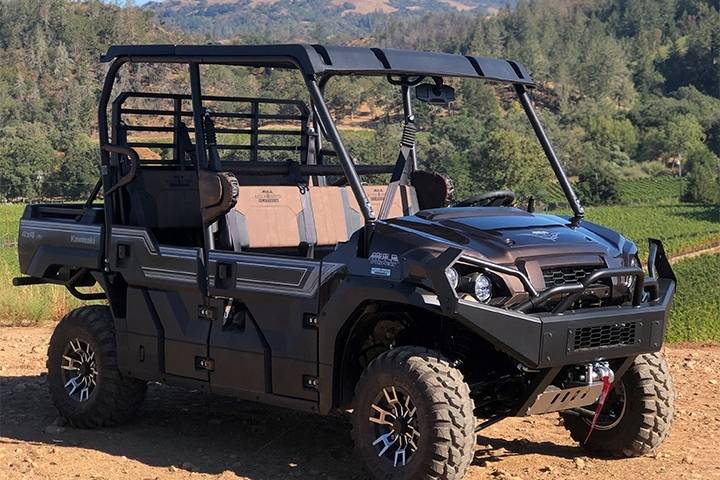 Terroir Vineyard Excursion at Lancaster (Sonoma, California)
Mom is ready to take the ATV ride of her life all over the Lancaster hillside estate because this is no ordinary ATV. No, this is a luxury ATV that will usher you and mom around the estate for expansive views, eventually depositing your party at the entrance to Lancaster's wine caves to experience a special tasting of Guild exclusive wines paired with locally-sourced cheese and charcuterie.
RESERVE NOW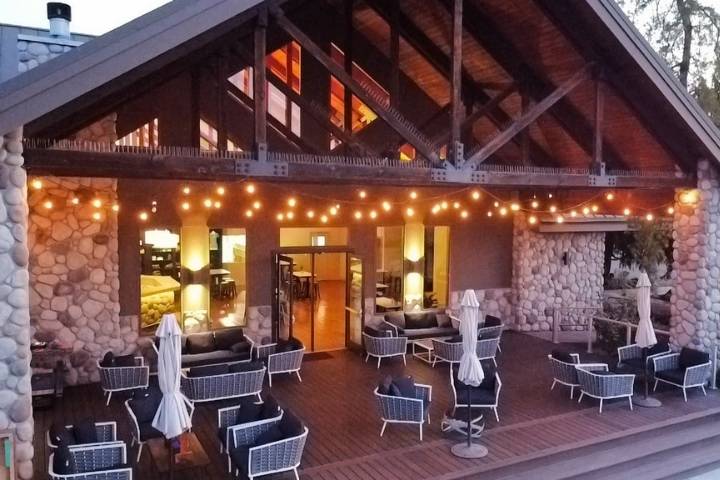 Mother's Day Brunch at Three Rivers (Walla Walla, Washington)
Yes, okay, this one is definitely held ON Mother's Day. And the awesome thing that's happening is that winemaker Holly Turner will be personally welcoming guests. From Bordeaux-style reds, to Columbia Valley Riesling, with Syrah, Malbec, and Merlot-blends in between, the wine and the fun will flow effortlessly in a pretty setting overlooking surrounding vineyards and Mill Creek.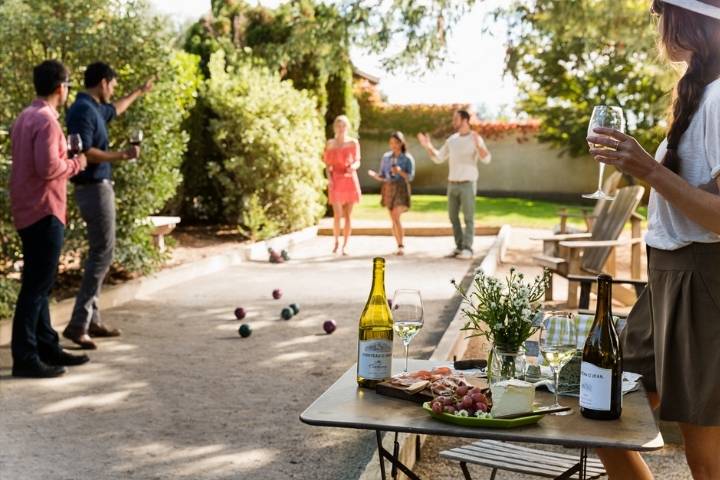 Bocce, Bordeaux & Burgundy Experience at Chateau St. Jean (Kenwood, California)
Here is your opportunity to surround mom with all her loved ones—and several wines by the bottle! Take mom to a private outdoor area reserved just for your group and get ready to compete. You'll all relax in comfortable lounge chairs and picnic tables when not competing for your honor on the bocce court! This experience is available for groups of 10-20 people, so no one will be left out. The only caveat—no matter what, mom must win at bocce. Don't forget that point.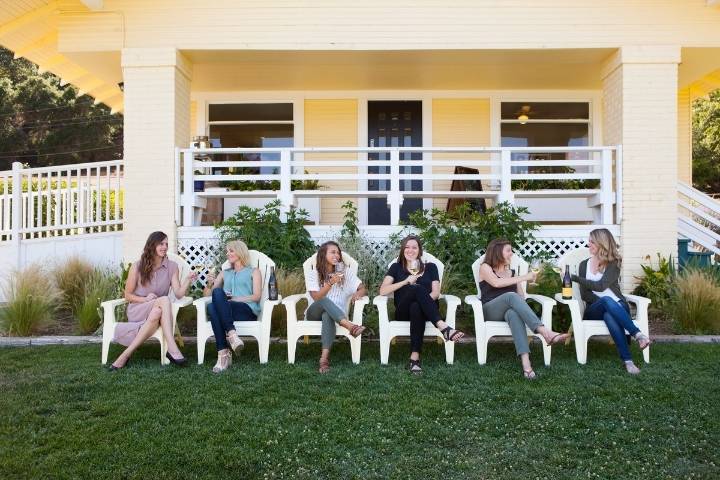 Rosé and Roses for Mom at Lincourt (Sta. Rita Hills, Santa Barbara, California)
On Mother's Day Lincourt's seated tasting will pair Rosé wine with Roses for Mom in a relaxed environment overlooking the vineyards. But to be clear—if roses are what mom wants, you do need to book for Mother's Day! Otherwise, it'll just be aromatic, delicious rosé and not a bouquet of roses to accompany that delectable drink. Also, be warned: there's No food component, but that's because you indulged in brunch and booked a rosé tasting for the afternoon. How smart of you!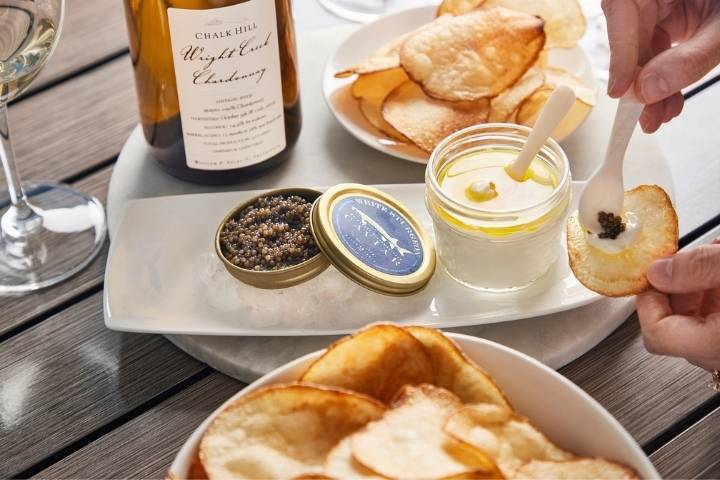 Classic Caviar Pairing at Chalk Hill (Sonoma, California)
Sure, this one's for mom, but really, this one is for all. If you really want to spoil mom on Mother's Day (or any day of the year) do so by adding the Classic Caviar Pairing to any Chalk Hill tasting experience: this indulgent affair will have you pairing Chalk Hill's world-class Chardonnays with a tin of decadent American White Sturgeon Caviar, alongside estate Chef Alec Graham's housemade crispy potato chips, and Crème Fraiche. This is simply not to be missed—not by mom, not you, not anyone. All moms take home a special gift from our Estate Culinary Garden.