As one of the most popular, light- to medium-bodied red wines in the world, there's a good chance that you love Pinot Noir; but how much can you truly love it without knowing its full story?
To get that full story, we once again consulted with one of our old favorites, Master of Wine Jancis Robinson's Wine Grapes: A Complete Guide to 1,368 Vine Varieties, Including Their Origins and Flavors, co-authored by Julia Harding and José Vouillamoz. With over 3,000 pages, it's perhaps the most comprehensive book on the subject and a must-own for any lover of wine who wants to deep dive into the world of their favorite wine flavors.
Now that we've properly gushed about one of our favorite books, here's a little overview of one of our favorite grapes. Pinot Noir is known for its high acidity and low tannins with fruity and spicy flavors. As delicious as it is, the grape is also famous for its temper and thrives only under the most particular of circumstances. With that said, there are plenty of notable hot spots for growing Pinot Noir all around the globe. Let's get to know Pinot Noir a little better with some fun facts and some shining examples.
HOW STURDY IS THE PINOT GRAPE?
The term "thin-skinned" has never been more applicable, or literal, as when it's used to describe Pinot Noir. It's very fussy about its growing conditions, preferring temperate climates and calcareous clay soils. As Robinson puts it, "In hot climates, it ripens too quickly and the relatively thin-skinned berries tend to shrivel and are subject to sunburn." Pinot also is susceptible to maladies like mildews, rots, and leafhopper-related issues. Fun fact: Chardonnay enjoys the same growing conditions as Pinot Noir, so it's not uncommon to find the two growing side by side.
From a single vineyard in Carneros, where extremely cool temperatures and strong winds create Pinot Noir with slightly thicker skins, this is one dynamite, richly-imbued Pinot to try:
2018 SEBASTIANI ROBERT'S VINEYARD PINOT NOIR, CARNEROS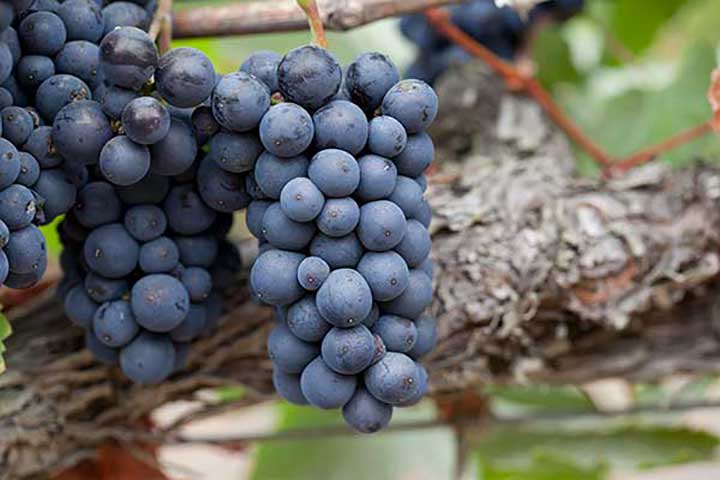 WHAT ARE SOME NOTABLE PINOT NOIR REGIONS?
Pinot Noir thrives in cooler regions with a maritime climate. Some of the most prestigious—and ageworthy—Pinot Noir wines in the world hail from the Côte d'Or in Burgundy, France. There, sumptuously earthy, layered, and elegantly perfumed Pinots are the norm and understanding quality is all about understanding the appellation hierarchy system, which is similar to our AVA system in America.
In California, the hot spots for Pinot are actually among the coolest growing regions in the state like Sonoma County and Santa Barbara County, while further north, Oregon's Willamette Valley has an abundance of excellent Pinot vineyards. Pinot also pops up in places like Germany, Chile, Australia, and New Zealand, and according to Wine Folly even has a sizable output from Moldova, a former Soviet Republic. But of course, we like to stick to these classics from the Russian River Valley in Sonoma—arguably the best place in California to grow Pinot grapes. Both of these have 90 points from Wine Spectator!
2017 ROTH PINOT NOIR, RUSSIAN RIVER VALLEY
2018 EL PINO CLUB THE CUSP PINOT NOIR, RUSSIAN RIVER VALLEY
HOW OLD IS PINOT NOIR?
The grape was growing loftily in the breeze around the time that the Roman Empire was just doing its thing. Julius Caesar and the Romans became aware of Pinot Noir after conquering Gaul–modern-day France–by 50 BC. Even in ancient times, Pinot Noir had a strong presence in the Burgundy region and today it remains one of the world's oldest grapes.
This magnum bottle from Banshee hails from the 2013 vintage, which Robert Parker described as one of the best for Northern California in 37 years of tasting wines. Typically, wine ages extremely well in larger format bottles, retaining more of its upfront fruit quality longer than a regular 750ml bottle.
2013 BANSHEE THORNE RIDGE VYD PINOT NOIR, SONOMA COAST (1.5L MAGNUM)
BLENDING.
Generally speaking, Pinot Noir tastes great on its own. However, there's one very famous and delicious exception: Champagne! Champagne is crafted primarily from three main grapes: Chardonnay, Pinot Meunier—and Pinot Noir! Some Champers is the joyous result of bottling Pinot Noir on its own or by blending Pinot Noir with Chardonnay and/or Petit Meunier (you know this is the case because you'll look for "Blanc de Noirs" on the label). But if the grape has not been blended to produce a delectable sparkling wine, it's rare to find Pinot Noir shacking up with any other grape.
With that in mind, we suggest this fine specimen of Pinot flying solo from Sta. Rita Hills in Santa Barbara County. We know that just a few paragraphs back we said that Russian River Valley was THE spot for Pinot in California but Sta. Rita Hills is giving it a run for the money!
2017 LINCOURT RANCHO SANTA ROSA PINOT NOIR, STA. RITA HILLS
WHAT'S THE "SIDEWAYS" EFFECT?
California saw a boost in the production of Pinot Noir following the release of the popular 2004 comedy film, "Sideways" in which the variety was regularly given praise by its main characters (Merlot, sadly, not so much). In an effort to meet the new demand, plantings of Pinot swelled, especially in places like Sonoma, Monterey, and the Central Coast. Some of the more overzealous growers even planted the grapevines in some not-so-optimal locations. Pinot's growth spurt in popularity never waned; once new consumers were turned on to the grape, they were hooked.
Store these two bottles sideways, but drink them sitting upright.
2018 BANSHEE MORNING LIGHT PINOT NOIR, SONOMA COAST
2017 KULETO ESTATE PINOT NOIR
HOW VERSATILE IS PINOT NOIR?
Pinot is most commonly used to make fantastic and distinct red wines, but when employing the right methods, Pinot is also known for its whites (or "Vin Gris") and rosés. The simple trick here is to separate the dark red grape skins from the green-white flesh using a pneumatic press; the skins provide that dark red color. It takes a thin-skinned grape to pull off this trick, which is why Pinot is magic.
We think our own rosé of Pinot is pretty magical too. See for yourself!
2019 FOLEY SONOMA ROSÉ OF PINOT, RUSSIAN RIVER VALLEY
TOP DOLLAR: HOW EXPENSIVE CAN PINOT NOIR GET?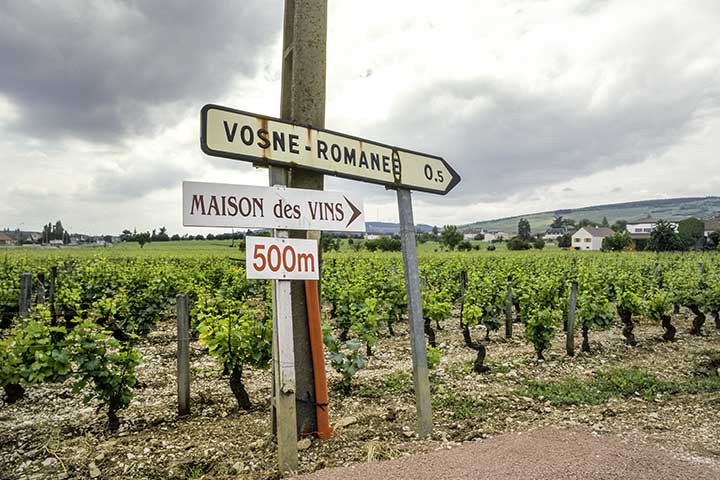 If you don't already know the name, remember it now: Domaine de la Romaneé-Conti, or DRC for short. Considered by many to be one of the world's greatest wine producers, DRC is based in Burgundy, and should you ever be so fortunate to get a taste of their coveted Pinot Noir, you should know that you'll be drinking Earth's most decadent, and at over $20,000 per bottle, most expensive Pinot Noir. No doubt, the quality is unparalleled, which is one reason why the wine is so costly, but with an average of up to 8,000 cases per year (spread across DRC's entire portfolio of wines culled from 61.45 acres), the demand immensely outweighs the supply, helping to squeeze the fetching price even higher. So, how much does beloved and esteemed winemaker Aubert de Villaine make from these amazing bottles? Of the DRC Grand Cru wine, he produces about 450 cases. The 2018 vintage goes for $21,995 a bottle. Without knowing for sure if those are 12-bottle or 6-bottles cases, he's raking in either $118M+ or just a measly $59 million on that wine alone (not counting the other Grand Cru wines he produces). Which is all to say, when Pinot Noir's good, it's real good. Beware of counterfeits.
The most luxurious bottles in our cellars don't cost anywhere near as much, but you certainly get more bang for your buck.
2018 TWO SISTERS LINDSAY'S VINEYARD RESERVE PINOT NOIR, STA. RITA HILLS
2018 CHALK HILL MT. EDEN CLONE PINOT NOIR, RUSSIAN RIVER VALLEY