The good news for dads—really, for everyone—is that Father's Day weekend comes with the longest daylight hours of the year. The summer solstice falls on Monday, June 21, the day after Father's Day. And we can't think of any other way to celebrate than by grilling late into the bright evening hours. That's why we're resurrecting one of our all-time favorite recipes by Foley Family Culinary Estate Chef Alec Graham: the famous Foley Food & Wine Society Black and Blue Burger.
Just look at that burger! So, dad, if you're reading, forward this article to those responsible for ensuring you have a perfect Father's Day. And to the rest of you, jot down our simple shopping list, then head out and get the best ground beef (turkey meat is a fine alternative if you must), and the rest of these ingredients for what will be one of the best burgers the family has ever had.
Shopping List:
2 lbs Ground beef (or Turkey meat)
8 strips of bacon, sliced in half
6 oz crumbled blue cheese
4 Brioche buns
½ sliced red onion
1 cup mixed greens
4 tbsp of your favorite Aioli
Salt and pepper to taste
Bookmark the recipe
And now, for the wines. We have the perfect Father's Day wines to pair with this juicy, savory, utterly delicious burger. So, make sure you "Add to Cart" now, otherwise, Dad will have to dig into the cellar on Dad's Day, which, for some of you certainly isn't a bad thing. Still…the fun in giving is in sharing! Here's hoping Dad shares!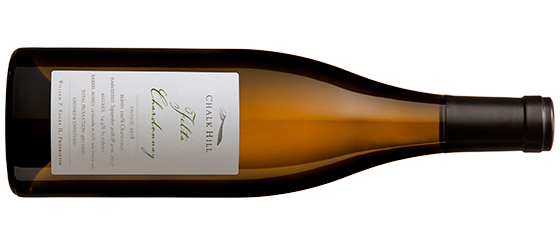 2018 CHALK HILL FELTA CHARDONNAY, CHALK HILL AVA ($75)
Are we crazy for suggesting you enjoy this utterly decadent Chardonnay alongside this ridiculously flavor-filled burger? No way are we crazy. The only finger-pointing craziness is going to be directed at anyone who doesn't try this pairing! We often think of red wine with burgers, but hear us out: This Felta Chardonnay is a tiny production wine that leverages the best 8 blocks in the Chalk Hill estate's Felta soil series. Its creamy lemon curd and poached pear notes mingle with crushed almonds and salted Meyer lemon, with a subtle vanilla-tinged lift, and lavish spices courtesy of aging 16 months in 100% French Oak with bi-weekly Bâtonnage (stirring of the lees, to add that rich, creamy texture). A sip of this, mingling with that melty-blue cheese and perfectly-charred beef, is all you need, all night long.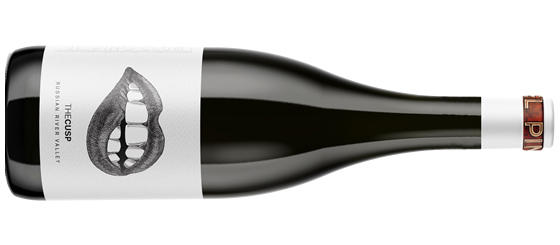 2018 EL PINO CLUB THE CUSP PINOT NOIR, RUSSIAN RIVER VALLEY ($50)
Onto the reds. But not the red you think—Pinot Noir and Blue Cheese Burger? YES. This is one Pinot we'd say is "on the cusp" of living life as a Cab-lover's Pinot. For starters, it comes from the 45-acre Trenton Road Vineyard in the Russian River Valley, which is planted with Swan and Pommard clones. These are two Pinot grape clones that deliver brooding, deep, dark, and delicious flavors and aromas, and aging in French oak (30% new) for a year, delivers a round, full-bodied, concentrated Pinot Noir with the ripe, red, cherry-cola fruit you love from Russian River, but balanced by graceful acidity—which will help in washing down every scrumptious bite of that burger.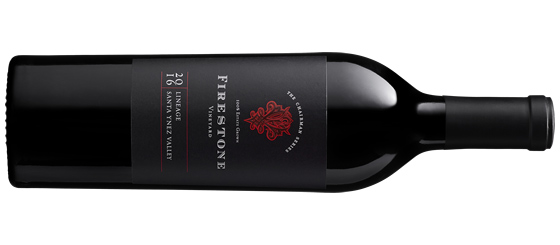 2016 FIRESTONE VINEYARD THE CHAIRMAN SERIES LINEAGE, SANTA YNEZ VALLEY ($65)
Last year, around Dad's Day, we recommended the Chairman Series Merlot. Hopefully, you heeded our advice and snapped up some bottles. This year, we're looking at the Chairman Series Lineage bottling—a 52% Merlot, 18% Cabernet Sauvignon, 17% Petit Verdot, 13% Malbec blend that will not only stand up to this burger but will also be the boss of the burger, and the boss of anyone else who dares contemplate a generous pour. Fantastically lush, with black cherry, spiced plum, violets, and cedar spice, with cocoa, espresso bean, and clove accents woven around a tapestry of toasty oak and fine-grained tannins, which are supported by a framework of good acidity. All this will inspire Dad to hoist his burger overhead while shouting "Who's the Boss!" Just be ready with a towel to wipe down the grease droplets, and oozing, melty blue cheese.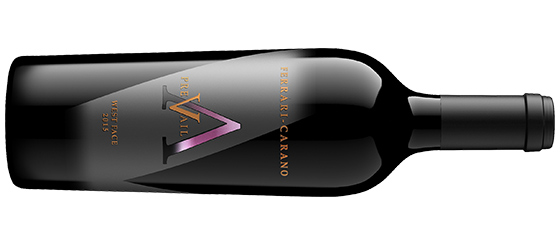 2015 PREVAIL WEST FACE, ALEXANDER VALLEY ($90)
With 91+ points from Robert Parker's Wine Advocate, we'll let them do the talking: "A blend of Cabernet Sauvignon and Syrah, the 2015 PreVail West Face is medium to deep garnet-purple in color with a nose of crushed blackcurrants, black berry pie and blueberry compote with hints of cedar chest, wild thyme, lavender and wood smoke plus a waft of spice box. The palate is medium to full-bodied with lovely purity and an approachable frame of ripe, grainy tannins supporting the intense fruit, finishing long and savory. 735 cases produced." The only thing we'll add is that the little "+" means with bottle age, the next time Parker tastes it, that "+" could turn into anything ABOVE a 91-point score. And given this is from the low-yielding, deeply concentrated 2015 vintage, don't hedge your bets against it. Stock up and receive a round of applause from all those attending the Dad Day celebrations, including a standing ovation from Dad himself.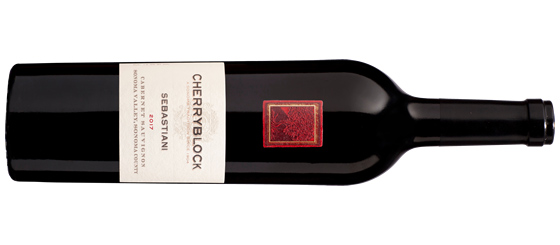 2017 SEBASTIANI CHERRYBLOCK, CABERNET SAUVIGNON, SONOMA VALLEY ($125)
The flagship wine of Sebastiani, with most grapes for this Cabernet plucked off the original Old Vines block of Cabernet Sauvignon, which was planted in 1961. This is what we call an "instant classic." Robert Parker's Wine Advocate rated our 2017 release 93 points, describing this 100% Cabernet Sauvignon as showing "deep ruby in color," with "scents of cherry jam, tar, grilled meats, dried rose petals and graphite touches. The medium-bodied palate has excellent restraint and great balance of fruit, savory and spicy character, and it's firm but finely grained and fresh with a long finish." Utterly heavenly paired with this Blue Cheese Burger, but there's no stopping you if you also prepare an Award-Winning Sonoma Rib-Eye to pair as well. 
Follow the Foley Food & Wine Society