When Bill Foley founded Foley Family Wines, his decision to include the word "family" was more than intentional, it set the stage for a business that would always put family first. Today, Foley's wife, Carol, and daughters Courtney and Lindsay along with son Rob, are all integral parts of Foley Family Wines. And to the Foleys, everyone who works at any of their wineries is part of their extended family.
In celebration of Women's History Month, we sat down with a few very select members of that extended family, namely the women serving in leadership roles at Foley Family Wines. We asked each of these accomplished women to talk about what it's like working for a family-run company that employs so many women in positions of leadership and how the organization continues to support them as they grow their careers with FFW.
As a matter of policy, it's an "open-door" one and employees are encouraged to bring ideas directly to the company president, its executive leadership team, or their colleagues, all in an effort to share information, collaborate, and think well together.
Not only that, but this is a family-run company with a member of the Foley family at the helm, who is a woman. "Having Courtney Foley's steady hand and creative mind involved in all aspects of the business has been a positive influence overall," says Melissa Cornet, director of sales administration.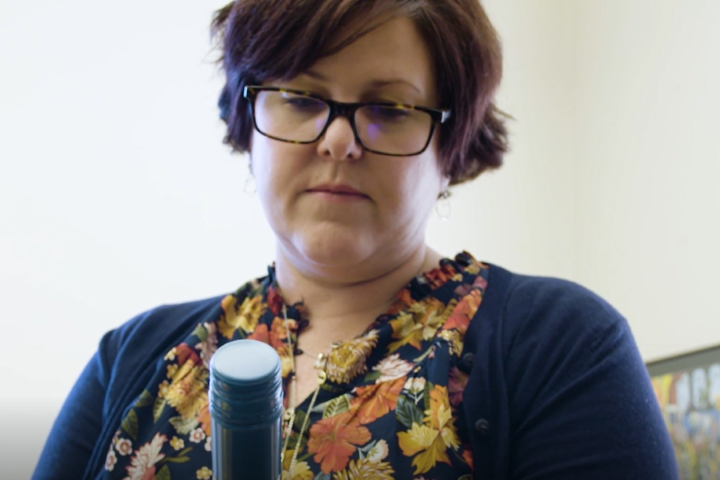 Melissa Cornet, Director of Sales Administration
Second-generation vintner, Courtney Foley says that "FFW has consistently had female representation in our winemaking staff, but that hasn't always been the case at an executive level. Now, we are starting to make sure that we have a more balanced executive leadership team and diverse perspectives around the table. It has changed conversations, and hearing different viewpoints has been incredibly valuable."
Echoing Courtney's sentiments, "This is a company where your opinion matters," says Denise Roach, director of marketing. "We have some of the brightest and best women in the wine industry." Roach considers herself "proud and lucky" to work for Foley Family Wines and points to Courtney's leadership and "passion and commitment to the wine industry and to her employees" as a driving and encouraging force to "be the best that we can be."
One of the most public roles with the company is that of the Director of Guest Experience and tasting Rooms for Foley Family Wines. Lindsey Jessup owns that title. Jessup works with teams across each of the Foley family properties to develop rich consumer experiences for members and new guests alike.
Whether a general tasting flight or a trip through the vineyards or a five-course seated meal, "we really get to develop it all and deliver the best quality experiences for our guests," she says. "What I love about working for this family-run company is that when we come to our leadership table, our ideas are all shared."
"I'm a firm believer that in order for females to be powerful, we have to unite with one another, says Erica Haas, director of human resources. "No one ever became successful alone; everyone [needs] to have some sort of a support system. When females unite, we become stronger, more powerful, [and] more confident. It is beneficial for all of us because we lift one another [up]."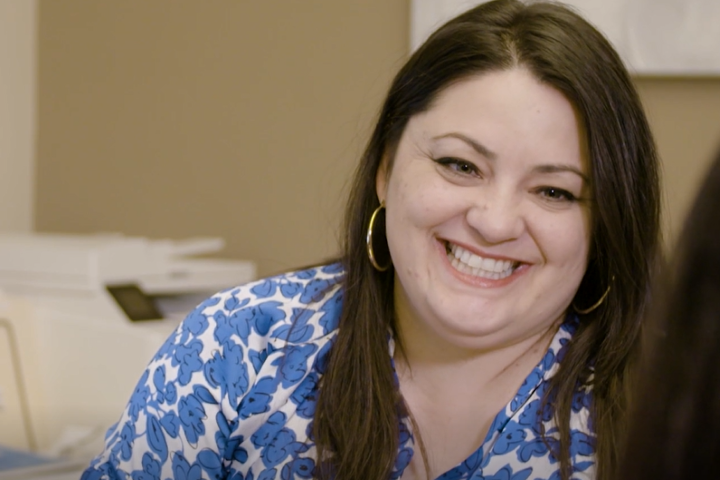 Erica Haas, Director of Human Resources
Ask anyone who works for the company—any gender—and they'll tell you that working at Foley Family Wines is never a dull moment. Over the past two-plus-decades, Foley has acquired many beautiful wineries, and has his eyes set on continued growth. "That's presented us with many opportunities for growth in our careers," says Cornet. "I have been given the opportunity to participate on our executive leadership team, [which has allowed me to] collaborate with other leaders within the company and [help come] up with solutions to the challenges that we face."
On the winemaking front, Lorna Kreutz, director of winemaking for Central Coast says that in terms of her role, her focus is on utmost quality. She feels supported to always do what is best for the wines, and that autonomy comes with recognition of success. "This is a family-run company that fosters promotion from within and I'm a direct example of that," she says. "I joined the company in 2011, as an assistant winemaker, and I progressed up to Director of Winemaking." Pointing to legendary winemaker Heidi Barrett (former winemaker for Screaming Eagle, Dalla Valle, Grace Family, Vineyard 29 and many others) as inspiration, little wonder she's rocking it on the wine side.
At Banshee, winemaker Alicia Sylvester points to the "amazing [wealth of] assets and resources that we're given to do our jobs well. We have great vineyards and great people," she says, and at Banshee even though production is small, everything is about quality, which can come at a hefty price. "It's nice to have a big backbone company that I can rely on, she says. Sylvester also loves the camaraderie and unusual ability to call upon her peers for guidance. "We have many wineries," she points out, "I can go to so our teams can work together, taste together, and improve our winemaking together."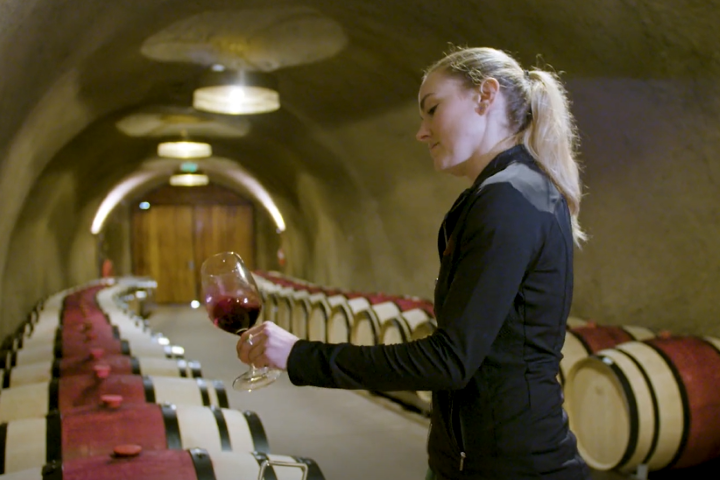 Alicia Slyvester, Winemaker at Banshee
Holly Turner, winemaker for Three Rivers Winery and Headturner in Walla Walla Valley understands the collaborative nature of winemaking full well and revels in the fact that the Foley Family has "skin in the game. I've been around for a few years and since the beginning, FFW has had women in leadership, consistently. Sure people come and go but there has always been strong female leadership."
"I really like that as a large company it still feels family-owned and those family members are accessible and active," says Kara Maraden, director of viticulture. "I am also proud of our continued search for sustainability and that as a company we are stewards of the land and communities that we live and work in. I know that this company supports women and having so many women in leadership roles is empowering."
On the flip side of growing and making the wine, are those responsible for marketing and selling to major accounts in the restaurant and retail space. "As a marketer, my opportunity to do story-telling with a family vision is very special to me, and it's something I value a lot," says Angie Vetter, director of marketing. "Family ownership is kind of the heart and soul of a wine brand. So for me, that's like gold."
Above all, the theme that emerged conversation after conversation was "family-owned and family-run." The fact that Foley Family Wines is a privately held company "was one of many things that attracted me to the organization," says Devon Louquet Ulrich, vice president of national accounts. "All individuals have a voice, the opportunity to make smart business decisions, take a risk, prove themselves, and be promoted and, most importantly, to shape the future of this company. Each of us in our own right is a trailblazer in the industry as it was not too long ago that I was the only female on an all-male salesforce. Today I work alongside many like-minded business women who are climbing the ladder while also balancing motherhood and raising the next generation of influential leaders."
*Originally published on 3/30/20