As you get thinking about your Memorial Day weekend plans, we'd like to plant a seed of an idea with you, our loyal Foley Food & Wine Society Members.
This holiday weekend, we'd like to invite you to imagine that you're heading to your own cabin at the Rock Creek Cattle Company in Deer Lodge, Montana—a 30,000-acre adult playground featuring an award-winning 18-hole professional golf course, pool, restaurant, and of course, fully-integrated wine program. We interviewed Travis Olson, PGA, Director of Golf for RCCC, about the resort.
Step one to visiting, however? You have to become a member. And there is a waitlist. So, let this Q&A whet your appetite! This Memorial Day weekend while you're grilling, we hope this encourages a bit of day-dreaming about what life could be like next Memorial Day weekend when you settle into RCCC for an extended stay of golf, Montana-inspired cuisine from a talented chef, and plenty of Foley Family wine to wash it all down.
FFWS: Give us the 3,000-foot view of the members-only Rock Creek Cattle Company.
Travis Olson (TO): The Rock Creek Cattle Company (RCCC) is a 30,000-acre historic Montana working cattle ranch with homestead offerings, and luxury Cabins and Cottages built along Rock Creek. We're just a few miles north and west of Deer Lodge, Montana. Typically, our members and guests land private aircraft at the Deer Lodge City-County Airport (38s) for a quick 12-mile drive to the club. Others fly commercial airlines into Butte, Helena, or Missoula and enjoy a scenic and easy drive to the ranch, typically from 45 minutes to roughly one hour and 15 minutes.
FFWS: Tell us about the golf course and the accolades it has achieved.
(TO): The course offers a one-of-a-kind experience—it was designed by Tom Doak Championship design. It boasts wide fairways and tough approaching greens which score high in strategy and testing precision. The course was ranked #1 in the state of Montana and #81 of the Top 100 courses in America by Golf Digest. We rank #48 in the US in Golf Magazine while Golfweek puts Rock Creek at #4 for Private Courses in Montana and #2 of 200 for Residential Golf Courses.
FFWS: What other outdoor activities can members engage in at RCCC?
(TO): Members and guests partake in all kinds of activities from hiking, biking, shooting sports, archery, white water, fly fishing, ATV tours, birding, picnics and so much more.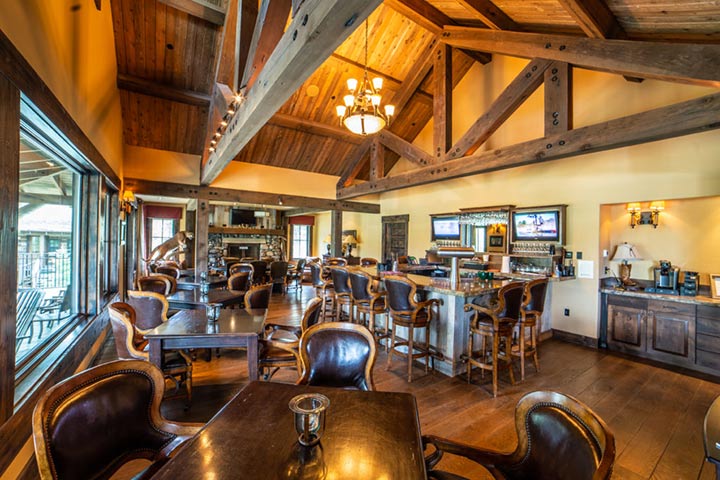 FFWS: The resort offers a restaurant helmed by Chef Joe Hutton. Tell us about that.
(TO): Our culinary program continues to grow at RCCC with food and beverage options ranging from a casual poolside grill to private in-cabin Chef dinners. Chef Joe Hutton joins us from a dual role as the catering chef for the Vegas Golden Knights and Culinary Director of RCCC. Hutton originates from North Carolina and was last living in Las Vegas working for Chef David Chang at Momofuku restaurant in the Cosmopolitan Hotel prior to joining our team! The Cattleman's Club is our signature restaurant which is highlighted by an outside patio overlooking Rock Creek. It is the perfect destination to end a day full of fun with a gourmet cooked meal paired with Foley Family Wines.
FFWS: What is the focus of Chef Hutton's cuisine and do you have a favorite Foley Family wine pairing?
(TO): The cuisine is Montana rustic with an upscale flair. Menu favorites include Montana-caught Steelhead trout served with a potato pancake, prosciutto, seasonal greens, and finished with a lime beurre blanc. It's a great dish to enjoy with a glass of Vavasour Sauvignon Blanc or Chalk Hill Chardonnay. All our steaks are provided by Montana Wagyu Company, which features a 28-day dry-aging process for melt-in-your-mouth quality and a perfect pair with our members' favorite wine by the glass—Chalk Hill Estate Red. Additional dining options include our poolside grill, Last Shot Bar, Lake Barn, and our newest venue the Fish Camp.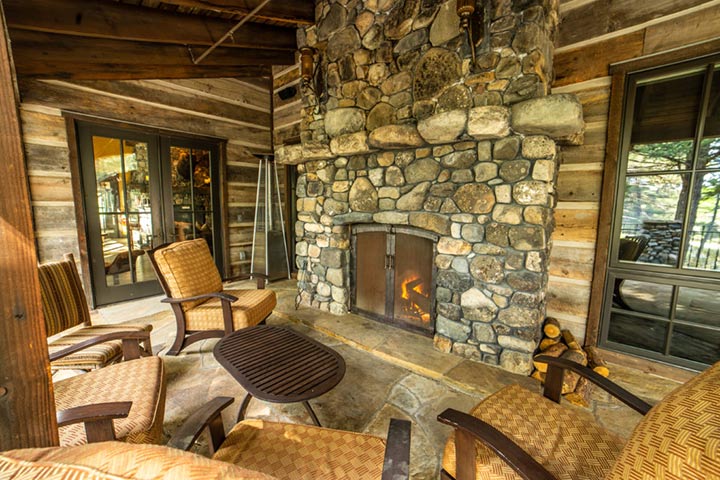 FFWS: How is wine integrated into the membership?
(TO): We offer over 15 Foley Family wines by the glass at the Cattleman's Club allowing our members and guests to try a wide range of the Foley portfolio. We also carry many of the higher-end wines by the bottle including Merus, Sebastiani Cherryblock, and Chalk Hill Estate Red. If a quiet night next to the fire watching the amazing Montana sunsets is more to a guest's liking we offer in-cabin delivery service of all our food and wine options. We have built a great relationship with Lindsay Jessup, Director of Guest Experience and Tasting Rooms for Foley Family Wines, who comes to the ranch on our major event weekends to provide wine tastings in fun and unique settings for our members.
FFWS: Give us an example of a special event weekend experience.
(TO): One of the highlights of our season is hosting the Folded Flag Foundation wine dinner in mid-August which combines Montana cuisine and Foley Family wine pairings all for a great cause. The Foundation provides financial support to the families of America's fallen heroes.
FFWS: We hear the best tacos—in the country—are served up daily at the pool grill at RCCC. That so?
(TO): It's getting harder and harder to keep this a secret! It's not only Jose's legendary tacos that get our members excited but the entire atmosphere of the poolside grill for lunch during the summer under the sun and enjoying our signature margaritas after a morning on the golf course. If you are lucky enough to play golf during one of our large events, we also offer Tacos at the 9th hole turn house to make a great day of golf even better!
FFWS: How do interested FFWS members become members of RCCC?
For additional information on Membership at Rock Creek Cattle Company, please visit https://www.rockcreekcattlecompany.com/private-membership to contact our Membership Sales Director.