The month of April is a happy time for the at-home gardener. Two significant celebrations—National Gardening Day and Earth Day—fall within the last half of the month. These are two wonderful days that offer a real chance to reflect and act upon the outdoors—specifically, your outdoors. And particularly, the immediate area around your home.
Gardening is always on our agenda as we have three garden-focused wineries: Chalk Hill, Ferrari-Carano, and Chateau St. Jean. Last year, wine journalist Jonathan Cristaldi followed Chalk Hill's Estate Culinary Garden Manager, Brad Agerter, around the winery's two primary gardens to learn how gardenscapes can lend peace, tranquility, and harmony to the yard surrounding your home or the rooftop garden of your city apartment.
Bearing that in mind, for inspiration, we caught up with Antonia Mata-Marquez, who manages the gardens at Ferrari-Carano in Healdsburg, California. The immaculate gardens encompassing this iconic wine estate are something to behold. It's easy to be intimidated by the perfectly manicured hedges, flower beds, and vegetable gardens. However, Antonia's tips are accessible to even the novice gardener: soil amendments and positivity.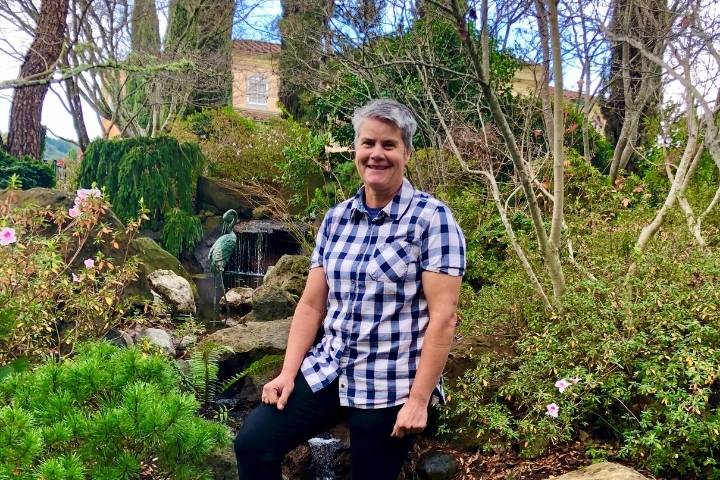 FFWS: Antonia, how did you get to gardening?
Antonia Mata-Marquez (AM): Ever since I was a little girl, I worked on a farm back in Mexico. As time passed by, my love for gardening kept growing. I have learned so much caring for plants, and the more I gardened, the more I liked it. When I came to the United States, I learned more ways to take care of a garden and how to appreciate nature even more.
FFWS: Can you describe the Ferrari-Carano gardens for those who have never visited them?
AM: For those who have never experienced our gardens, I highly recommend seeing them—it is an experience that you cannot miss with a garden that is transformed into different categories: full sun plants, shaded plants, perennials; annuals, and plants that are green all year. The best thing to do is relax outside while experiencing the gardens with a nice glass of wine in hand.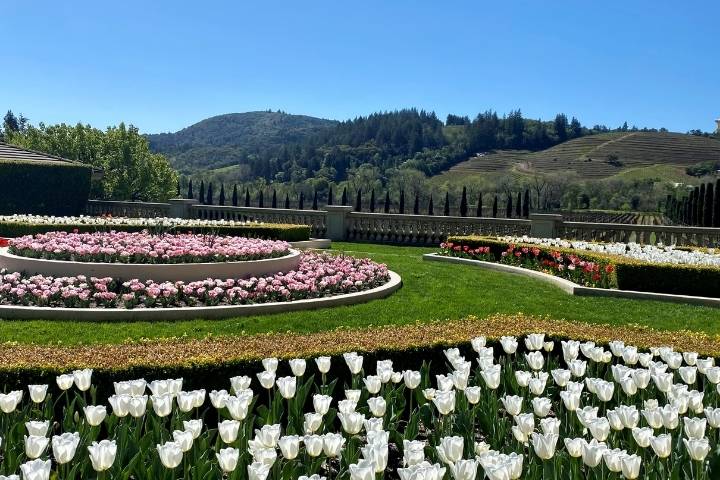 FFWS: What flowers are blooming in April?
AM: Right now, Azaleas, Camellias, Rhododendron, Magnolias, Tulips, Wisterias, Violas, Shasta daisies, and Geraniums are in full bloom. Other summer seasonal flowers will be worth seeing, so I say to the Foley Food & Wine Society members reading this— come see us!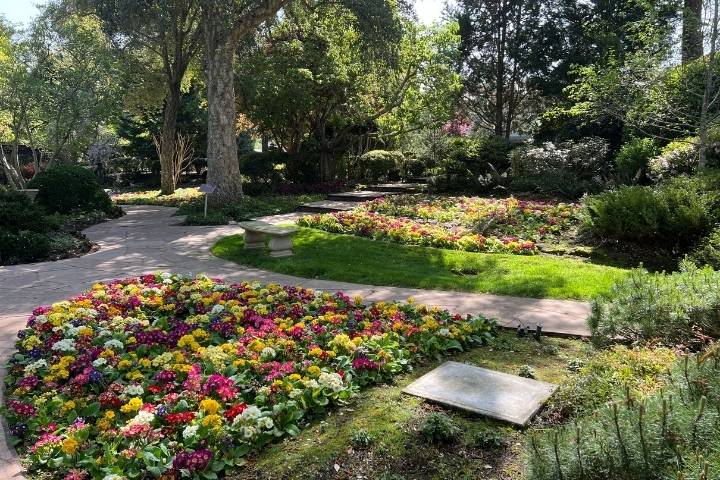 FFWS: Can you offer some simple tips for growing flowers to the at-home gardener?
AM: For those who want to plant at home, I recommend perennials because they need less water than the annuals. Prepare the soil by adding a little chicken manure a week before planting any type of plants.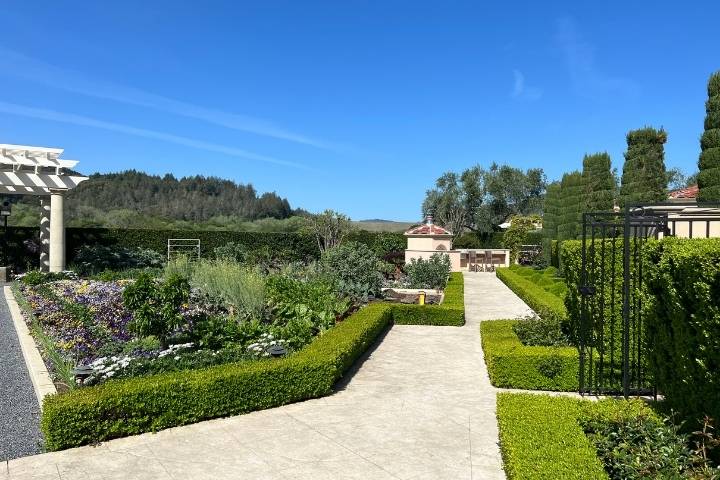 FFWS: Let's talk about vegetables. You are about to make the transition from winter garden to spring and summer. What does that mean?
AM: It means that it is time to have share time with your kids! As a family, you all can prepare the soil for tomatoes, chilies, pumpkins, beans, corn, coriander, onions, and flowers. The list goes on and on. I highly recommend taking this time to create a vegetable planting project with your kids.
FFWS: What are your favorite vegetables to plant? And can you offer advice to the home gardener on the best way to grow your favorites?
AM: My favorite vegetables are chiles and tomatoes. The best way to have a better harvest is to plant all the vegetables with a lot of enthusiasm and positive energy. Above all, water appropriately so that your vegetables have a better flavor.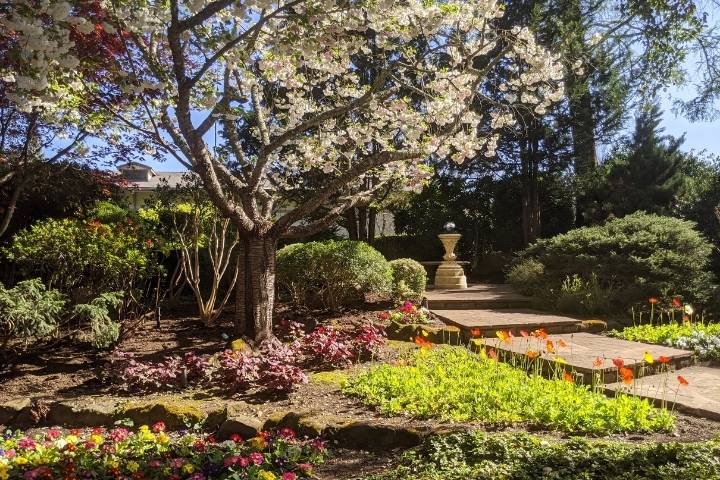 FFWS: Anything we left out that you want to share?
AM: When working in the garden, have a positive mindset. That positivity will be transferred to the plants; it will be better for you as well. Do not forget to share as much time as you can with your family and take care of our nature.