April showers in wine country do indeed bring May flowers—the kind of critical tiny flowers that are self-pollinating and that lead to the growth of teeny-tiny green berries (the size of a raindrop) that will balloon into grape clusters over the summer months.
It's also Sonoma County Wine Month in April, which means planning a trip to northern California during April is a great idea. But we know that not everyone lives nearby or is planning to visit, and so, we've put together a list of our current favorite Sonoma wines, along with ideas on pairing those wines with spring-time salads.
Our resident culinary expert, Chef Alec Graham, has devised four salads utilizing some of our favorite Sonoma ingredients to pair with red and white wines. And while we're shining a spotlight on Sonoma, we're mixing in a bit of history. So, as you read through these wine descriptions, getting thirstier and thirstier, slake that thirst by soaking up some ripe Sonoma history.
SAUVIGNON BLANC & CHARDONNAY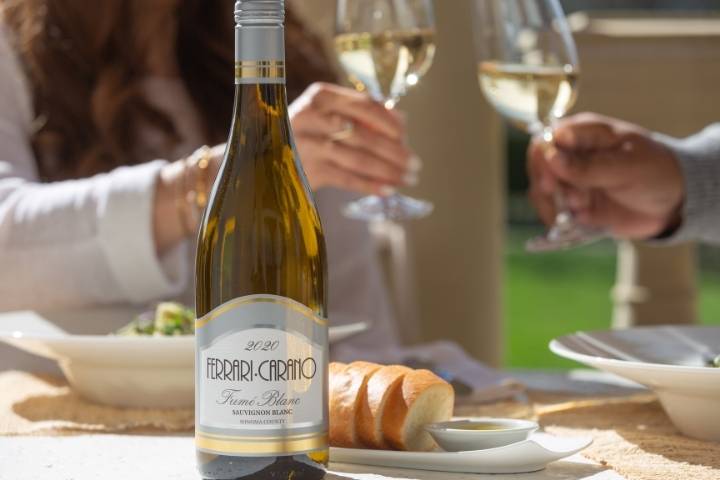 History Lesson: According to the Sonoma County Vintners, as far back as 1812, "Russian Colonists planted grapes at Fort Ross," which is in the extreme Sonoma Coast. It's an unforgiving terrain, with vineyards perched on treacherous parcels of land high above the ocean. Typically, the most dangerous and most difficult places to farm prove to be fertile grounds for growing grapes to make exceptional wines, with complexity and the ability to age.
Our Foley family of wines portfolio is full of white varieties like Sauvignon Blanc and Chardonnay that benefit from extreme conditions, which forces the grapevines to grow with real vigor, and to concentrate their energy in their offspring—the grapes! It's why 60+ grape varieties are grown in Sonoma, and the surrounding area settled as far back as the 1800s because time has proven it is a fantastic area for making world-class wines.
Sauvignon Blanc Pairing: Chef Graham's Asparagus and Kale Salad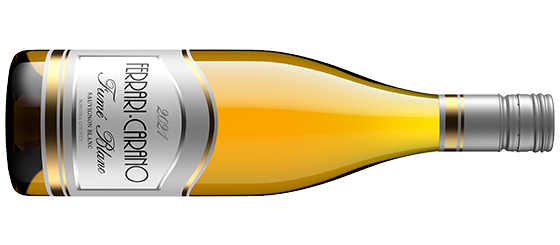 2021 FERRARI-CARANO FUMÉ BLANC, SONOMA COUNTY
We have to hand the microphone off to the world's most influential wine critic, Robert M. Parker Jr. of The Wine Advocate, who wrote lovingly of his mom, who was a big fan of this wine!
In a review he published in 2016, issue #223, he begins with this: "It is always obligatory when I taste or drink Ferrari-Carano's Fumé Blancs to reference my mother. This was her favorite wine, and it was the only one where, with prodding, we could get enough in her to become euphoric. Why she liked it so much I never can be sure, but certainly every time I have had it, I can understand its popularity. It basically says one thing, 'I am delicious.'" He concludes: "This is a beauty, and with respect to my mother, she had it right. Drink this in its first year or so of life."
How splendid is that? The 2021 release is equally as splendid: Leading with grapefruit, lemongrass, and a panoply of tropical and orchard fruit, with orange blossoms and a streak of minerality, this is crisp and refreshing with a bit of delicious weight courtesy of aging in neutral French oak barrels. Delicious? Yes. Enjoy it immediately? Please!
Add to My Collection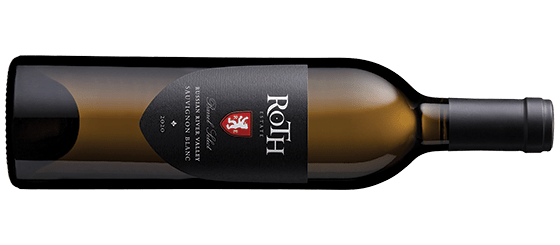 2020 ROTH BARREL SELECT SAUVIGNON BLANC, RUSSIAN RIVER VALLEY
For a larger-than-life expression of Sauvignon Blanc, delivering a bit more weight with flavors that inch further into the baking-spice, tropical, and honeyed-category, it's all about this Roth Barrel Select white. Vivid and electrifying on the palate, with the counterpoint of good body from barrel fermentation, this is one lovely and unique take on SB. You can find similar examples from Bordeaux, where many Classified Growths blend it with Semillon and age it in new French oak — but from those shores, you'll pay a hefty price tag. You could snag three of these Roth bottles for the price of one of some of those others.
Add to My Collection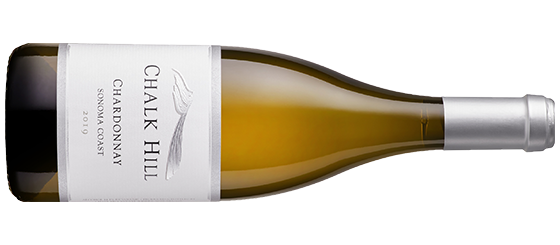 2019 CHALK HILL CHARDONNAY, SONOMA COAST
This wine landed on Wine Spectator's Top 100 of List of 2021! So, what more can be said? Aged 11 months sur lie in French, American, and Hungarian oak, of which 22% was new.
93 Points. "Cool climate fruit from the rugged Sonoma Coast shows itself through the clean, crisp entry, while grapes from Foley Family Estate vineyards in Carneros and Chalk Hill also add depth of character. With 100% malolactic fermentation and barrel aging sur lie in French, American, and Hungarian oak, this glossy coated white has some marvelous components that show through in flavor and texture. Notes of lemon curd, caramel and sandalwood revive the senses. The liquid slides across the palate, exacting with fine acidity. Apple pie and cinnamon add to a creamy finish." -Meridith May, The Tasting Panel
Add to My Collection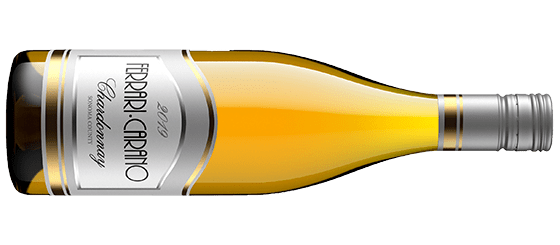 2019 FERRARI-CARANO CHARDONNAY, SONOMA COUNTY
Hello, party-Chardonnay! This Wine & Spirits "Best Buy" white was treated to a strict regimen: a cold-soak in stainless steel tanks, then fermented in barrels and aged in French oak, sur lie, stirred every two weeks—aging sur lie is a winemaker's secret weapon for creating a rich, deeply layered mouthfeel. This wine will have some lovely weight and texture as a result of this process. But it will keep the party light on its feet—literally—as you find yourself dancing (maybe on tables) after just a few glasses.
90 Points. "Another beautiful Chardonnay in the vintage, the 2019 Chardonnay Sonoma County has a clean, fresh, yet toasty, richer style offering notes of buttered stone fruits, toasted brioche, and white flowers. Medium-bodied, it has a soft, rounded texture, a good sense of freshness, and a clean finish. It's already drinking nicely and should keep for 2-4 years." – Jeb Dunnuck, jebdunnuck.com.
91 Points. "A perfumed nose of yellow apples, melted butter and baked lemons. Medium-to full-bodied with mellow acidity. Notes of honeysuckle, vanilla and beeswax on the palate. Well balanced. Drink now." – James Suckling, jamessuckling.com.
Add to My Collection
PINOT NOIR & CABERNET SAUVIGNON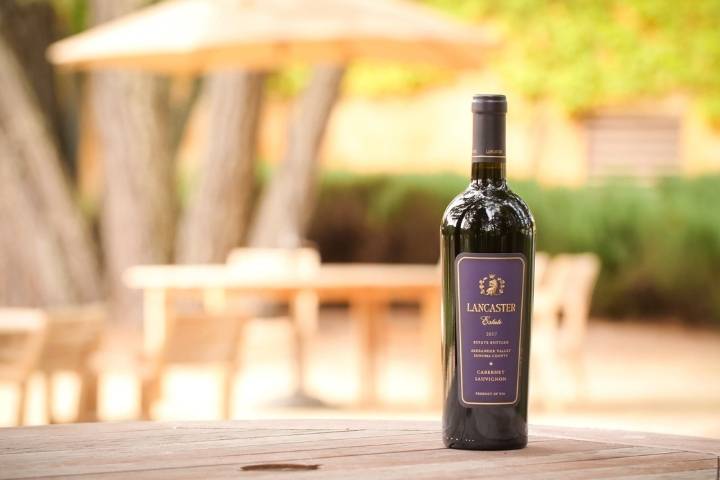 History Lesson:
The late Rodney Strong, who settled into Sonoma County in the 1960s, left a fruitful dance career (he'd danced on Broadway with his wife) to start a fruitful career in winemaking. His planting of Cabernet Sauvignon established interest in the Alexander Valley for growing Cabernet. According to the Alexander Valley Winegrowers' Association, Strong's 1974 vintage was the "first vineyard designated Cabernet in Sonoma County. It was a collector's and critic's darling, and set the tone for world class Cabernet from the Alexander Valley that reverberates to this day."
Our Foley Family of wines portfolio includes a few Alexander Valley Cabs, two of which are featured here, along with two royally tasty Pinot Noirs.
Pinot Noir Pairing: Warm Goat Cheese and Heirloom Beet Terrine
2019 EL PINO CLUB THE CUSP PINOT NOIR, RUSSIAN RIVER VALLEY
Pinot Noir lovers are genuinely in a club of their own. We understand the Pinot obsession, and it's why we created the El Pino Club. Each winemaker in this "club" curates exceptional Pinot Noir from around the globe so that you can see the world through the eyes of this beautiful little grape. The "Cusp" refers to the literal cusp where the Sonoma fog, rolling in through the Russian River Valley, meets our Trenton Road Vineyard. Here, Mt. Eden 37, Pommard and Swan clones of Pinot bask in early morning fog and sunshine in the afternoons. Four select blocks from the site produced this 2019 vintage.
Aromas of concentrated bing cherry pie filling and bright cranberry are interwoven with soft vanilla, baking spices, spun sugar, and a hint of gently worn leather. Bright bing cherry flavors on the front palate are balanced by a weightier yet elegant mid-palate, which leads to a lingering, mouthwatering finish.
Add to My Collection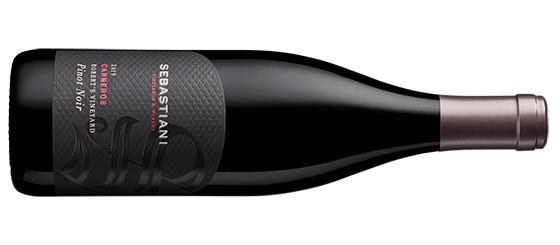 2019 SEBASTIANI ROBERT'S VINEYARD PINOT NOIR CARNEROS
While we may tout our Sonoma properties more toward the Pacific Coast, the Pinot Noir lovers among you know that for an alternative perspective, those coming from Carneros. The AVA straddles and overlaps in places of the Sonoma and Napa AVAs, providing the unique ripe and acid-driven quality that makes for richer Pinots that still pack a punch of freshness. We noticed some Vivino app users calling previous vintages "bold" and "intense," and one reviewer even wrote it offers a "good Carneros style," which is to say, well, bold, intense, and vibrant!
Revealing lifted aromas of cherry, cola, and a hint of black olive. Those aromas carry through to the palate, with robust flavors of cherry, vanilla, and clove, framed by velvety tannins and a juicy finish.
Cabernet Sauvignon Pairing: Chef Graham's Herbed Mushroom Salad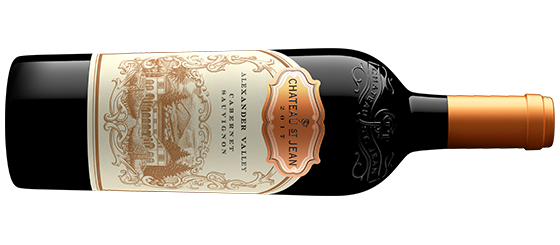 2017 CHATEAU ST. JEAN CABERNET SAUVIGNON, ALEXANDER VALLEY
In a 2012 article by Wine Spectator's Tim Fish, we learn that "The [Alexander] valley was first settled in 1841 by frontiersman Cyrus Alexander, who established it as the northern frontier of Mexico." Fish further explains that Zinfandel was widely planted, though, by the 1960s, growers were planting Cabernet and Chardonnay.
This Cab from Chateau St. Jean is among our favorites. Now entering its fifth year in the bottle, it has a lot to offer, including vivid, fresh, and inviting aromas of boysenberry, blackberry, and baking spices. Juicy on entry, with palate-coating fresh berry jam and dark chocolate flavors. The mid-palate is rich and full, and smooth tannins glide to a refreshing and long finish.
Add to My Collection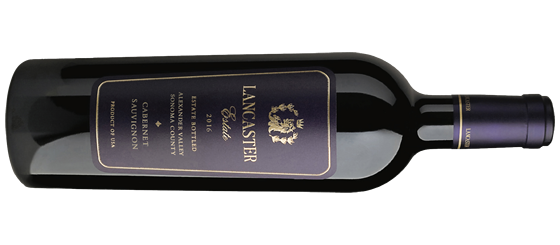 2016 LANCASTER ESTATE CABERNET SAUVIGNON, ALEXANDER VALLEY
As a counterpoint to Chateau St. Jean, no collection is complete without bottles of Lancaster. Longtime Lancaster winemaker David Drake crafted this vintage. As for the 2016 vintage, Robert Parker's Wine Advocate rated the year for North Coast Cabernet a whopping 98-points. That's incredible, considering the venerable publication has only bestowed a 98-point overall vintage score one other time for California's North Coast since 1970! It's a vintage tied for first place with 2013. The takeaway: Buy 2016s and hoard them for drinking now, often, and for decades to come.
92 Points. "This wine is formidably structured, grippy and oaky, with substantial concentration. It speaks to cedar, dried herb and toasted oak, with cinnamon and nutmeg accents along the way. Dark in color, the inky density drips in blackberry and currant." – Virginie Boone, Wine Enthusiast
Add to My Collection
2018 SEBASTIANI GRAVEL BED CABERNET SAUVIGNON, SONOMA COUNTY
The 2018 vintage is another cellar-stuffer vintage. Overall, it was rated 96-points by Parker's Wine Advocate and is perhaps easier to drink upfront than the 2016s (those 2016s will be dynamite in a few more years). But if you want a picture-perfect snapshot of the 2018 harvest, look no further. When he tasted a previous vintage, Parker wrote, " I could easily be drinking a $500 bottle of Beckstoffer To Kalon or Dr. Crane instead of a Sonoma Gravel Bed Sauvignon from Sebastiani – it's that profound." We think this 2018 is in the same vein!
The Cabernet is planted on alluvial soils, similar to the gravel beds under vineyards in Pauillac in Bordeaux. Terroir and mineral-driven, this wine offers blackberry and cherry interlaced with graphite, cedar, and espresso bean, supported by gentle, round tannins and a lengthy wild-herb-tinged finish.
Add to My Collection