Any visit to a great winery comes with an experience complete with expansive landscapes and a sense of rural escape. Within the realm of our Foley wine estates, we have a few wineries that go a step further—nestled only a short distance from beloved preserved parkland.
Chalone Vineyard, in the Central Coast's Salinas Valley, is known best for its Pinot Noirs and Chardonnays and for harboring Monterey County's oldest-producing vineyard. The Historic Chateau St. Jean, a Sonoma winery straddling the Napa County border, evokes a classic European-style estate with its own great wines and recreational amenities. And our beloved Chalk Hill Estate, within an AVA named after it, sandwiched where the cooler Russian River Valley hits up against the warmer Alexander Valley, has been the source of opulent Chardonnays and other varieties since its founding 50 years ago.
Each of these amazing wineries is neighbor to a serene, must-see park. If you're making the trek for some of their delicious wines, don't forget to bring some trail mix and soak in some of the great outdoors just next door.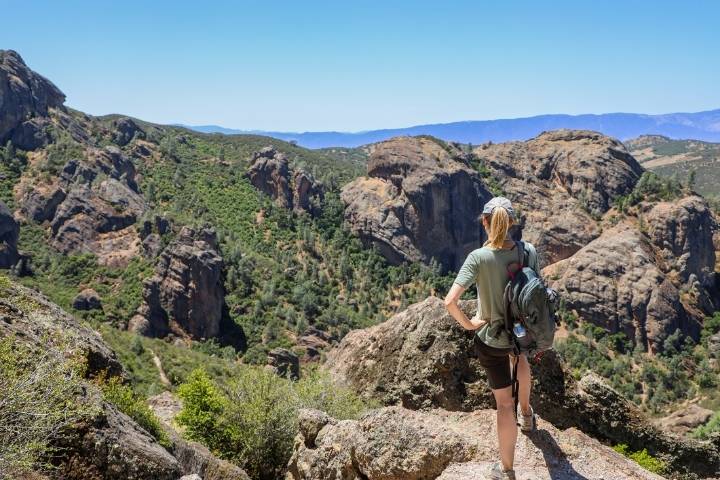 Chalone Vineyard & The Pinnacles National Park
With other-worldly volcanic rock formations, diverse wildlife, and some serious cave action, Pinnacles National Park proves to be a great park for people and families who love the outdoors. Its biggest attractions are the photogenic rounded rock formations that can sometimes appear as if they're soft to the touch. Additionally, the park is known for its well-trodden Bear Gulch cave trail which can delight the amateur and expert spelunker alike (tip: bring a flashlight–the trail gets dark in parts).
Being several miles inland from the California coast, Pinnacles may be too hot in the summer and too cold in the winter for hiking novices, but spring's wildflower season is an ideal, scenic time to visit. Start with a morning hike through Pinnacles followed by an afternoon wine tasting at Chalone and you've got a satisfying day of leisure.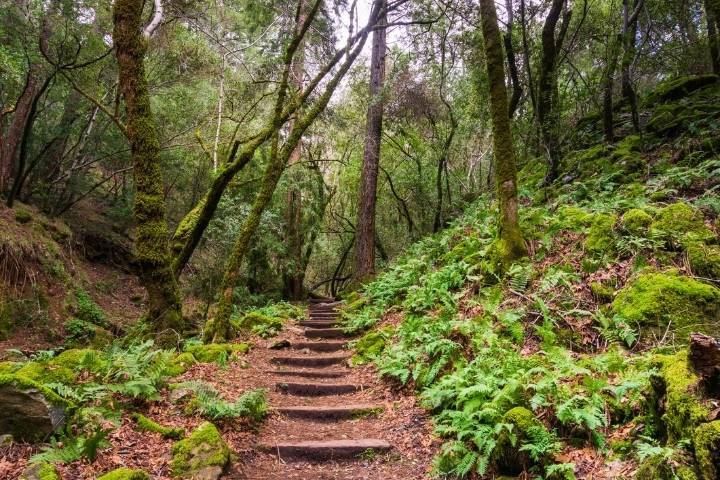 Chateau St. Jean & Sugarloaf Ridge State Park
If you're looking for a park with babbling creeks, mossy waterfalls, and true serenity, Sugarloaf Ridge is where you want to go. An excellent spot for camping, Sugarloaf Ridge has anything you could possibly want in the realm of recreation. Your itinerary here is easy: During the day there's mountain biking, horse riding, and hiking trails ranging from super easy to surprisingly challenging.
Climb to the top of Bald Mountain on a clear day and you can see the San Francisco skyline. Swing by Chateau St. Jean for a tasting, or to pick up a bottle of wine or two, and at night, stop by the Robert Ferguson Observatory that hosts monthly stargazing events. While you're camping at Sugarloaf, you might see a diverse array of butterflies, and if you're camping there in the winter, you might see some snow!
Chalk Hill Estate & Foothill Regional Park
Foothill Regional Park sits a few miles north of Santa Rosa, California, nestled among the foothills of the Mayacama Mountains, surrounded on all sides by several vineyards, (Chalk Hill among them). People come here for the green rolling meadows, the storybook trails, and the three large ponds for bluegill and bass fishing.
The Alta trail will get you the best view of the surrounding area, but there are other trails for cyclists, equestrians, and people using wheelchairs. The park is pleasant all day, but the best time to get the most from Foothill's scenery is the late afternoon when the majesty of golden hour sunlight brings this park to life. So, bring your dog (and a leash), and don't forget to stop off at Chalk Hill and pick up some of our golden-hued Chardonnay to accompany that golden hour.