We've all been spending a lot of time at home lately, which equates to plenty of binge-watching opportunities. Here are three of our favorite trending movies and shows that we recommend adding to your watchlist—along with a selection of wines to drink while you stream.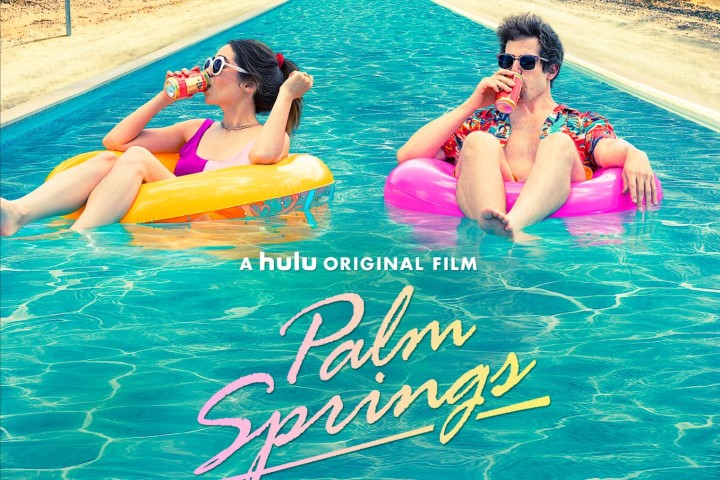 PALM SPRINGS
Within three weeks of Hulu debuting the new romantic comedy Palm Springs starring SNL's Andy Samberg and actress Cristin Milioti ("How I Met Your Mother" and "The Wolf of Wall Street") the movie has already earned a 94% on Rotten Tomatoes and an average score of 8/10 by highly acclaimed film critics. Hulu reports that the film has "netted more hours watched in its first three days than any other film." and of course, with good reason.
After living out the same wedding hundreds of times, our protagonist, Nyles starts to get creative with infinite time by interrupting bridesmaid speeches, starting family drama, and just about any hilarious, crazy wedding scenario you can think of. But just like Sarah after she gets sucked into the time loop, you're going to need a generous glass of wine to get you through about a dozen of these wild weddings.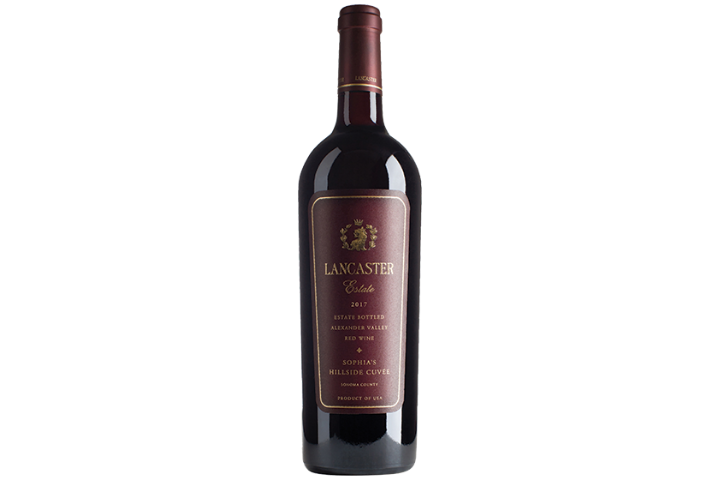 Friday night movie night is just as good as any other night to pull a bottle of the Lancaster Sophia's Hillside Cuvée from your collection and open it up. This wine is made from young Cabernet Sauvignon and Merlot and is balanced out by classic elements of old vine Malbec. Palm Springs is very similar to the Sophia's Hillside Cuvée in the fact that it's telling a new story, but remains balanced by classic influences of the 1993 Groundhog Day movie.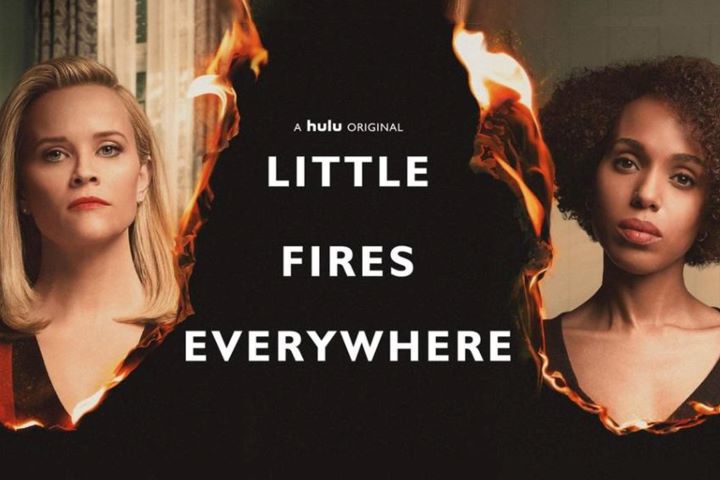 LITTLE FIRES EVERYWHERE
Also available through Hulu is "Little Fires Everywhere," which features Academy Award Winner, Reese Witherspoon and BET Award Winner, Kerry Washington. The miniseries premiered on March 18, 2020 and is based on the novel written by Celeste Ng. "The story explores the weight of secrets, the nature of art and identity, the ferocious pull of motherhood—and the danger in believing that following the rules can avert disaster," according to Hulu.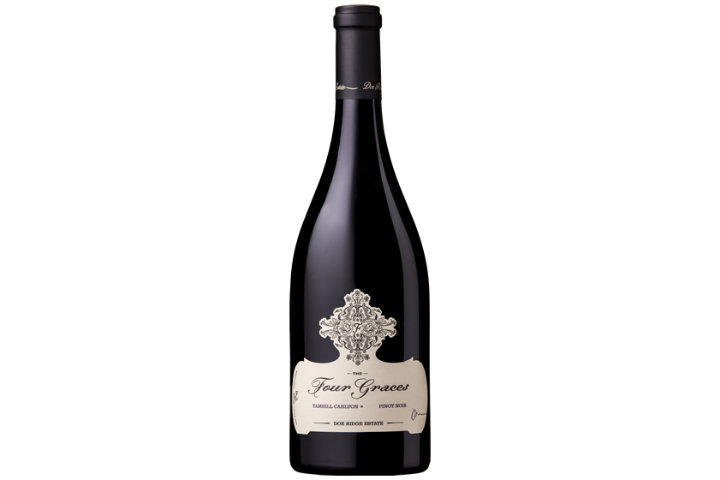 Press play and pour yourself a glass of a true classic. The 2015 Four Graces Doe Ridge Estate Pinot Noir is made with 100% Pinot Noir grapes and leads with enticing red currants, bramble, and subtle pine forest aromas. Rich flavors of shitake mushroom, ripe raspberries, and milk chocolate dance around the palate followed by a long, lingering finish. Compare vintages and pull out another Doe Ridge Estate from your cellar, or snag a few of our remaining bottles of the 2013 Doe Ridge Estate Pinot Noir from our website.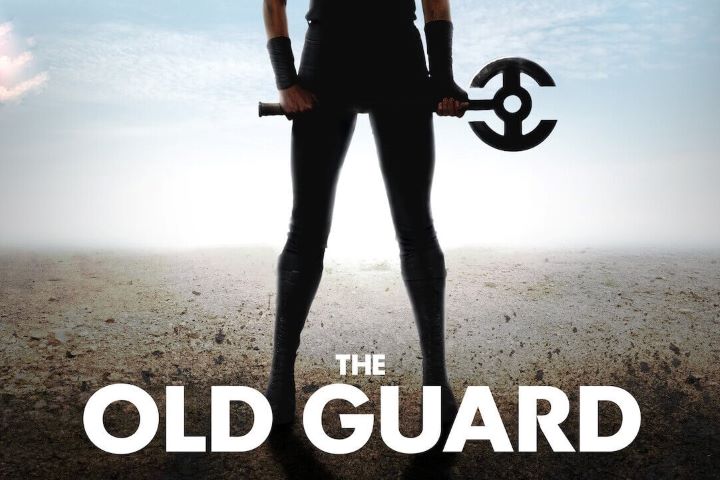 THE OLD GUARD
Netflix released a new movie late May to watch from the comfort of your own home. "The Old Guard" is based on the comic book, so it's packed with action and fascinating characters played by Academy Award Winner, Charlize Theron, Academy Award Nominee, Chiwetel Ejiofor, and up-and-coming actress, KiKi Layne.
The narrative tackles immortality, where there are a select few people that are chosen to protect the world from itself; however, they are being targeted by a big pharmaceutical corporation for their regenerative abilities. While highly fictional, the movie dabbles in the morals and ethics of experiments on humans even if they happen to be immortal.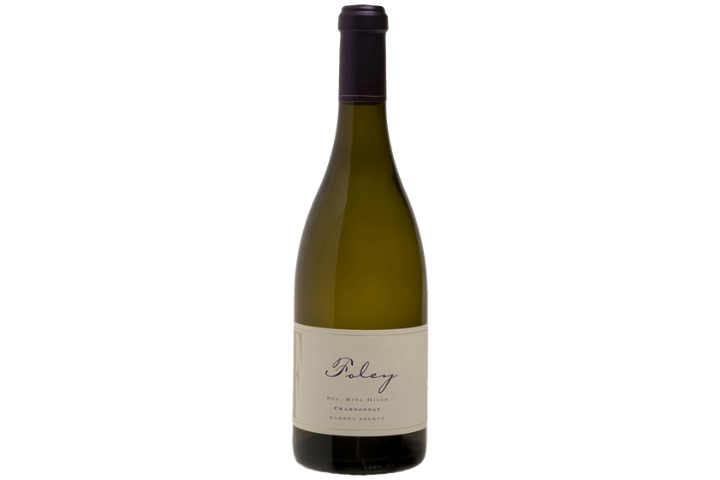 A delicious, buttery Chardonnay is a wonderful movie companion in lieu of popcorn. We suggest the 2016 Foley Estates Barrel Select Chardonnay, which displays flavors of baked apple, rich crème brûelée, lemon curd, and marzipan complemented by toasty barrel notes, barrel spices all balanced by vibrant acidity. The 2017 release is equally compelling, offering toasted brioche, ripe white nectarines, and tart key lime pie with crumbly graham cracker crust. Each Chardonnay has their unique characteristics, but will continue to live on in the Foley Family Wines portfolio—and hopefully in your cellar, only, just not forever. It's really fun to try a 5-10-year-old Chardonnay if you have the ability, so don't be afraid to cellar these wines for a bit! 
Whichever show or series you're streaming, you can't go wrong with a glass of wine in hand. Shop the FFWS portfolio for a bottle to pair with your watchlist.