When Wine Enthusiast announced that Santa Barbara County was its "Wine Region of the Year" for 2021, we blushed, and then jumped for joy. Not only is Santa Barbara County (SBC) the home of three of our wineries— Firestone Vineyard, Lincourt Vineyards , and Foley Estates—it's also the modern-day frontier of winemaking innovation and discovery.
Not to mention "a wine lover's paradise," according to Enthusiast's Matt Kettmann, who adds that the region boasts "a stunning diversity of microclimates, a thriving culinary scene and a small yet cosmopolitan seaside city as its cultural core."
Indeed, our Foley family of winemakers have mined those microclimates to craft world-class wines, and we're adding to the culinary scene with the acquisition of The Hotel Californian and its upscale Blackbird Bar, Goat Tree Cafe, and Djinn den of mixological alchemy—all situated along a prime walking strip of downtown Santa Barbara, two blocks from the ocean.
Perhaps you're noticing a lovely theme emerging here: If "Wine Region of the Year," and a "wine lover's paradise," coupled with "a thriving culinary scene" and an upscale, luxury hotel, "two blocks from the ocean," in the "the American Riviera" doesn't get you thinking about the all-time best Valentine's Day retreat, we may not be able to help you. But for those among you now thinking about a trip, let us indulge your fantasy.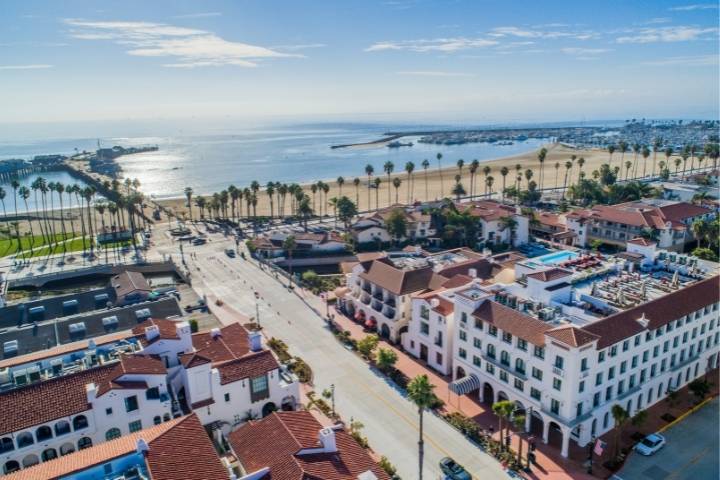 "Hotel Californian has become a destination for sophisticated sojourners and Santa Barbara locals who relish the property's world-class services and amenities…" – Modern Luxury Interiors California
Imagine flying in from out of town, or driving north from Los Angeles, or south from San Francisco, and arriving in a place teeming with "lavish estates, cozy cottages, urban warehouses and waterfront tables," as described by Kettmann. Add to that: awesome weather.
As for Santa Barbara's wine scene itself, there's something for everyone owed to "a unique geography of valleys that open directly onto the cold Pacific Ocean," Kettmann explains. From Chardonnay and Pinot Noir wines from the Sta. Rita Hills and Santa Maria Valleys to the crisp, mineral-driven Sauvignon Blanc wines from Santa Ynez Valley, down to the deeply-structured and profound Syrahs and Cabernet Sauvignon bottlings from Happy Canyon, you're covered.
If you plan to stay at The Hotel Californian, you'll discover a tasting room featuring wines from the Foley Family portfolio of wineries including Kuleto, Chalk Hill, Sebastiani, Lancaster, Firestone, Foley Johnson, and Merus. Additionally, the hotel offers a concierge service, which can set you up for tours and tastings at Firestone Vineyard, Lincourt Vineyards, or Foley Estates.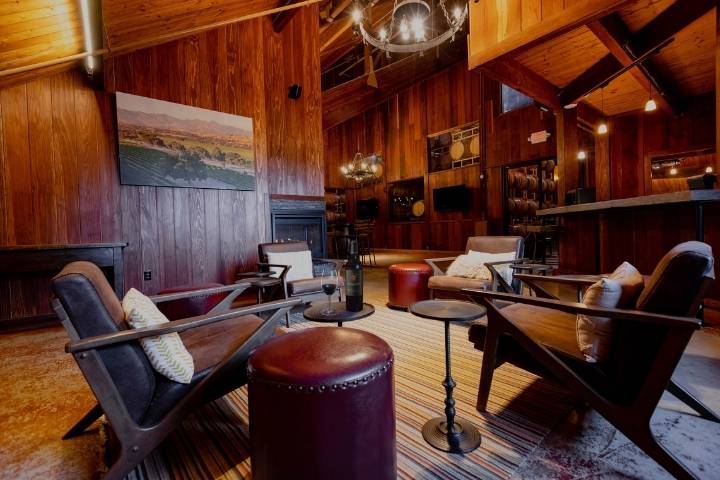 Firestone is the first estate winery in this region, and this year is celebrating its 50th anniversary, making it the perfect spot to celebrate your own personal anniversary while indulging in an outdoor tasting flight of five estate wines in the winery's courtyard and garden. From Riesling, Sauvignon Blanc and Chardonnay, to Merlot, Syrah, and Cabernet Sauvignon, Firestone winemaker Dan Spratling is crafting top-notch bottlings from all corners of Santa Barbara County.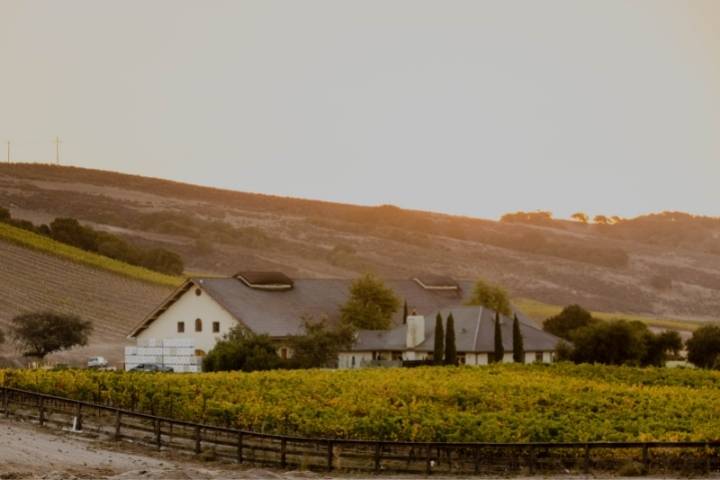 Later, you and your date might relish the urge to sip on Sta. Rita Hills Chardonnay and Pinot Noir at Lincourt's charming tasting room for an al fresco experience for a bit of that "Santa Barbara Casual" feel, all while overlooking the bucolic estate vineyard (the winery is dog-friendly, too). A stop at the Foley Estate's expansive and beautiful Rancho Santa Rosa property is another way to keep the Chardonnay and Pinot flowing in a more elevated and luxurious setting, before heading back to your boutique hotel to take in a romantic setting sun.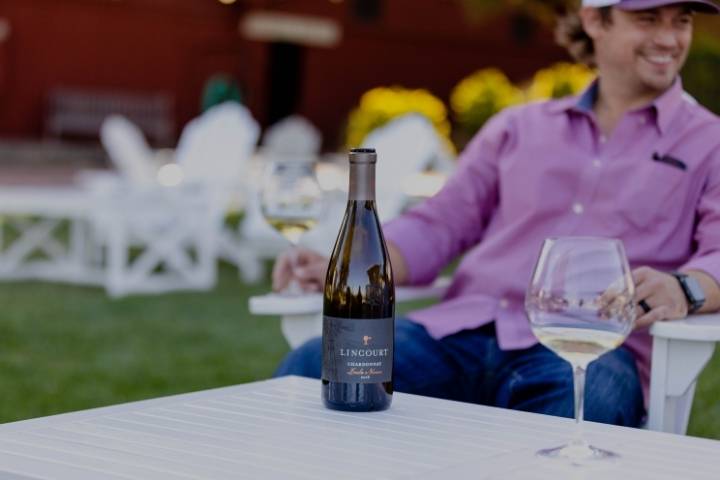 Relaxing at Lincourt Vineyards
Over dinner, you could chit-chat about all the things you learned about grape-growing. After all, SBC "is home to some of the country's first organic, biodynamic and regenerative vineyards," Kettmann points out in his article while noting that the region is teeming with "a higher proportion of female winemakers," which is something to really celebrate.