Chalk Hill's new Senior Winemaker, Michael Beaulac is no stranger to crafting world-class Chardonnay right alongside Pinot Noir and the classic red Bordeaux varieties that Napa has transformed and conquered on its own land. Beaulac served as General Manager and Winemaker at Napa's Pine Ridge Vineyards from 2009 to 2020, and was Vice President of St. Supéry Vineyards in Rutherford from 2001 to 2009. He also worked stints with Merry Edwards, and at Murphy-Goode and Markham.
He credits some serious heavyweights as mentors, effectively imbuing his own winemaking skills with the craft and approach of 100-point all-stars. Two of those legendary winemakers include Michel Roland and Denis Dubourdieu. We invite you to get to know a little bit more about Beaulac through our Q&A below, and hope that soon enough you'll get to meet him in person!
In our first Q&A here on the Foley Food and Wine Society, we invite you to get to know a little bit more about Beaulac, and hope that soon enough you'll get to meet him in person!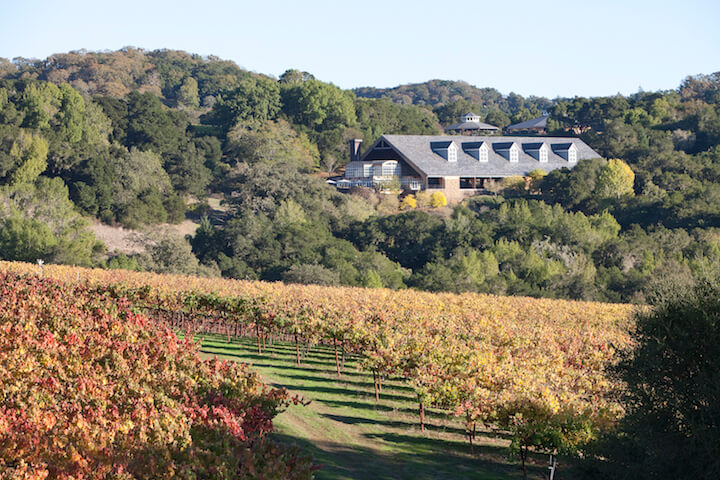 Chalk Hill Estate in Healdsburg, California.
FFWS: You're a Vermont native! Where did you grow up and when did you decide to leave bucolic New England?
Michael Beaulac (MB): I grew up in Burlington VT right on Lake Champlain. It was an ideal childhood. I developed a taste for wine while running a jazz dinner club in Portland, Maine. I was planning on moving to California and attending UC Davis when a chance meeting with Tim Murphy of Murphy-Goode winery jokingly offered me a harvest position. I jumped at the opportunity to get started. I moved shortly after in the fall of 1989.
FFWS: Your first winemaking gig was at Murphy-Goode in 1989, and just two years later you were working at Merry Edwards! So, is it safe to say you learned to make wine on the job?
MB: I worked one harvest at Murphy-Goode and started with Merry Edwards. Both places were hands-on run by strong women. After leaving Merry I went back to Murphy-Goode where they sent me to UC Davis to get the theoretical side of winemaking. So yes and no.
FFWS: Tell us about one or two of your winemaking mentors.
MB: I had a few mentors in my career. Chris Benz at Murphy-Goode always asked, "Why." Why are we doing something? She made you think about what you were doing. Merry taught me the importance of paying attention to detail. Michel Rolland was clearly the biggest influencer of my career. He was all about the value of press wines and how to handle them, the importance of adding a small amount and changing the wine. He also stressed blending again adding a "C" to an "A" wine and creating something more powerful than the "A" wine. Denis Dubourdieu focused more on whites, temperature for fermentation, pressing, and barrel selection. I consider myself lucky to have worked with these amazing winemakers. [Editor's note: Rolland is the famous "flying winemaker" who has consulted for a dazzling array of blue-chip Napa estates, including Harlan, Dalla Valle, Staglin, and a host of top Bordeaux properties. Dubourdieu is the late winemaker who, among many achievements was consultant to "Château d'Yquem, Cheval Blanc and Margaux (Pavillon Blanc)," according to Decanter].
FFWS: Did you ever imagine you'd land at Chalk Hill? What excites you most about making wines for this iconic estate?
MB: Chalk Hill is iconic and a strong brand for Sonoma County. The thought of working with the Chalk Hill clone to craft great Chardonnays is very exciting. As well as being in on the ground floor for increasing our cabernet sauvignon plantings.
FFWS: Tell us a little about your cellar at home – what do you like to drink when you're not tasting your own wines?
MB: I am a fan of Bordeaux and Burgundy. Finding the third or fourth growth or lesser-known producers is interesting to me. I purchase about half of my wine on online wine auctions. I've been very lucky to travel to Europe a number of times for visits to wine regions and have had opportunities to taste some of the most amazing wines.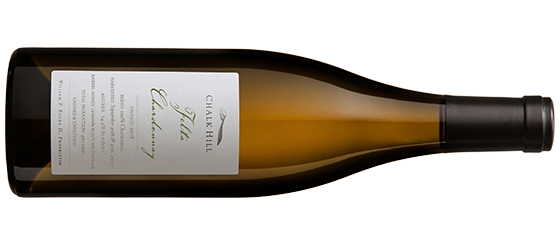 FFWS: Now that you're working in the cellar at Chalk Hill, what have you tasted lately that's 'wowed' you? A particular bottle of wine or a few wines that you'd recommend to FFWS members?
MB: I'm lovin' the Felta Chardonnay these days. It's the structure, acidity, and minerality that have impressed me. Also, I may become a Syrah fan but I can't tell Darrell Holbrook (it's his favorite red). [Editor's note: Holbrook was promoted from assistant winemaker to winemaker in 2019, while Beaulac's title is Senior Winemaker].