If you've done Napa Valley, and scoured the Central Coast, you must make time for a weekend getaway in Sonoma County. In fact, you'll need a LONG weekend to hit all the spots we've tacked onto your perfect itinerary, so get ready to sip, dine, and sleep, Sonoma style.
HEALDSBURG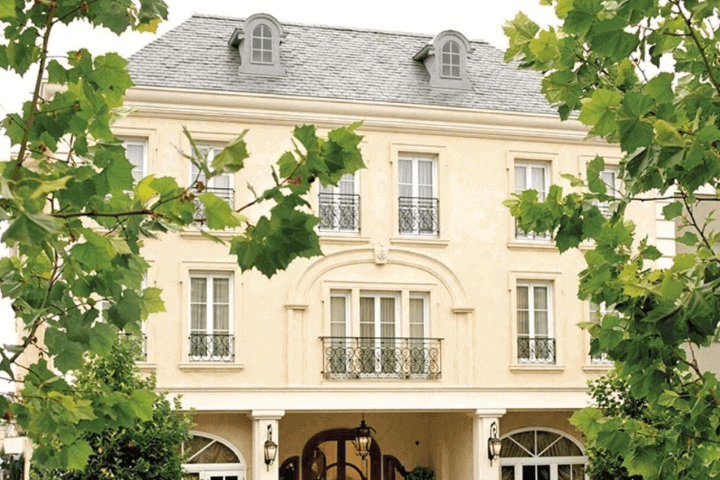 Treat Yourself to a Luxurious Stay at Hotel Les Mars
Start your wine country weekend off right when you check into Hotel Les Mars. This intimate, relaxing getaway will make you feel like you've traveled to the European countryside, from the moment you set foot in the gorgeously appointed lobby. First-rate amenities, stunning antique decor, and superior service place Hotel Les Mars in a class of its own. Thanks to the hotel's exclusive relationships with premiere local wineries, the concierge will be happy to arrange a complimentary tasting at one of your favorite Foley properties.
Experience the Cutting Edge of Sonoma Coast Pinot at Banshee
This hip, laid-back downtown tasting room in the heart of downtown Healdsburg has it all: friendly, casual service, a fun, and welcoming atmosphere, great tunes on the record player, and, of course, downright delicious wines. This is a spot you don't want to miss, especially if you love cool-climate Sonoma Coast Pinot Noir, but there's something for everyone here, including crisp Sauvignon Blanc, vibrant Chardonnay, refreshing rosé, and an intriguing range of uncommon reds like Carignan and Cabernet Franc.
Bask In the Casual Luxury of Chalk Hill's Spectacular Property
It's hard to imagine a more relaxing spot than Chalk Hill's stunning estate. Set on 1,300 acres, the property features a stunning landscape of vineyards and wilderness areas, as well as the winery and hospitality center, culinary gardens, stables, and equestrian pavilion. Soak up the sun and the stunning views while you taste through Chalk Hill's diverse range of exceptional estate and Sonoma Coast wines—especially the world-famous Chardonnay wines! Oh, and definitely don't miss the epic Hummer tour, cheese and charcuterie pairing experience!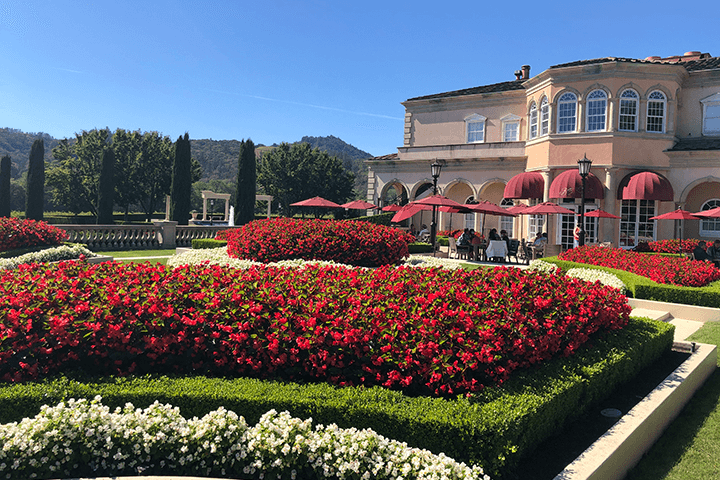 Stop and Smell the Flowers at Ferrari-Carano
Ferrari-Carano is famous for its crisp, and delicious Fumé Blanc, but there's so much more to this iconic Dry Creek Valley estate. Sustainably farmed Chardonnay, Pinot Noir, Cabernet Sauvignon, and more are all on the tasting menu here, and they seem to taste even better in this spectacular setting. Five acres of gorgeous, colorful gardens provide the perfect backdrop for a leisurely wine tasting experience.
Try a Californian Take on Bordeaux at Lancaster Estate
On the picturesque rolling hillsides of the Alexander Valley, the rich, volcanic soils of Lancaster Estate provide the perfect foundation for Bordeaux varieties like Cabernet Sauvignon, Malbec, and Merlot. For an extra-special experience, try a library tasting or a cave tour, or book a picnic table and bring a meal to enjoy with bottle service in the peaceful Lavender Alcove.
Choose Your Own Adventure at Roth Estate
Stick around the Alexander Valley for a visit to Roth Estate, where you can taste flavorful, full-bodied wines made from classic Bordeaux varieties, as well as elegant, cool-climate Burgundian-style wines from the Sonoma Coast. Enjoy a daytime tasting on the terrace, upgrade to the cave experience and try a premium lineup of Roth wines alongside tasty small bites, or enjoy a seated Korean-inspired BBQ lunch that includes your choice of two signature wines. Or, plan your visit on a Friday evening to partake in Adults at Play, a delightful experience featuring live music and festive food and drink.
Try the Legendary Burger Healdsburg Bar and Grill
For classic, satisfying American food, Healdsburg Bar and Grill is a winner. Everyone in the family, from picky eaters to serious foodies, will be pleased with the menu—the signature HBG burger made Food & Wine magazine's 2018 list of Best Burgers in the U.S. Conveniently located on the Healdsburg plaza, it's the perfect place to fill up on delicious food between winery visits.
Enjoy Fresh Seasonal California Cuisine at Chalkboard Restaurant
Just off the Healdsburg town square, this upscale-casual eatery offers contemporary cuisine by Executive Chef Forest Lee Kellogg, inspired by a dedicated local produce garden. Creativity abounds in the flavor combinations and presentations of small plates in this cozy, comfortable spot located inside Hotel Les Mars.
GEYSERVILLE
Expand Your Horizons at Foley Sonoma
Discover the intersection of Old World tradition and modern technology at Foley Sonoma, where the focus is on producing wines of pure varietal expressions, with loads of character. Taste classics like Cabernet Sauvignon, Zinfandel, and Chardonnay, or try something a little different from Foley Sonoma's diverse range—like Petit Verdot, Sangiovese, Sémillon, or Tannat, while watching the winemakers in action at the state-of-the-art facility. The winery building, designed with small-production, ultra-premium winemaking in mind, won the Architectural Design Award for Northern California from AIA when it was built in 2002.
SONOMA
Taste Elevated, Authentic Mexican Flavor at El Molino Central
This lively, colorful hidden gem is home to some of the best Mexican food you'll find in Sonoma County. Full-flavored dishes—like poblano-tomatillo nachos verdes, crispy chilaquiles, and beer-battered fish tacos with handmade tortillas—made from fresh, seasonal ingredients, keep locals coming back to this casual counter-service spot. The talented team at El Molino Central never takes shortcuts in the kitchen, and it shows.
Valley Bar and Bottle
There's a lot of hype around this new restaurant, wine bar, and bottle shop on the Sonoma town square, and every bit of it is well-deserved. Focused on organic, biodynamic, and natural wines, Valley also serves up delicious simple, seasonal food inspired by California home cooking. The friendly staff is happy to make thoughtful recommendations, which is helpful for discovering exciting new wines among the somewhat esoteric offerings. If you can make it for weekend brunch, don't miss the olive oil cake.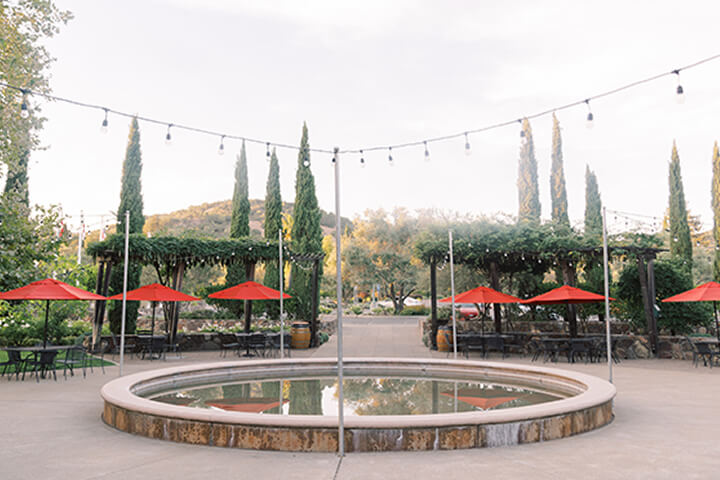 Taste Sonoma County History at Sebastiani
A short stroll from downtown Sonoma's charming boutiques and restaurants, Sebastiani's tasting room perfectly embodies wine country's relaxed, rural elegance. For more than a century, Sebastiani has been at the forefront of premium Sonoma County winemaking, and today is beloved for its complex, concentrated single-vineyard and single-appellation wines (like Cherryblock Cabernet Sauvignon.)
SEBASTOPOL
Indulge In Seasonal Japanese Specialities at Ramen Gaijin
This buzzy spot is in the center of Sebastopol's trendy, lively Barlow district, and is well worth a detour. Arrive early for your reservation so you have time to check out the surrounding boutiques and tasting rooms while you work up an appetite. You'll want to try everything on the menu, which features expertly prepared seasonal, regional ramen, and izakaya specialties from all over Japan. The beverage program, which includes a fantastic selection of wine, beer, sake, and creative craft cocktails, is the cherry on top of this outstanding culinary experience.