The below article is part of our ongoing #StayAtHome series, presented to help inform and entertain our readers as we all practice social distancing and take comfort in our homes. Be sure to follow us on Facebook, Instagram, Twitter, and the Foley Food & Wine Society app, to be alerted to new #StayAtHome content when it's published.
With gyms and workout facilities temporarily closed, Americans are spending more time outdoors practicing social distancing on longer-than-usual evening jogs, leisurely strolls, or extending that dog walk just a few extra minutes. And they're usually listening to a podcast while they're at it. So, to help you choose your next podcasts, we've highlighted five of our favorites, including two that discuss our favorite subject – wine.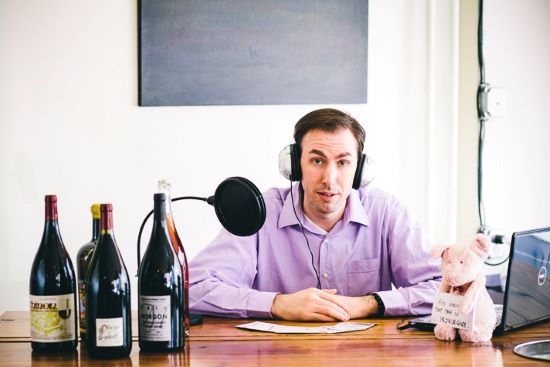 Former New York City sommelier Levi Dalton interviews "incredibly famous and knowledgeable wine personalities in his tiny apartment," as he puts it. The conversation is candid and runs the gamut from wine to work and life. Another former sommelier, blogger, and wine shop owner, Erin Scala also contributes audio essays. As of this date, Dalton has published 479 interviews and you can start anywhere and bounce around as they're all fascinating and engaging often hour-long conversations.

Christian Oggenfuss, a co-founder of The Napa Valley Wine Academy, takes an NPR-style approach to feature "the people, places, and history that influence the world of wine." The Academy is the two-time recipient of the WSET and Riedel "Global Wine Educator of the Year" award. The series is casual, fun, insightful, and a great way to get inspired to dive deeper into wine education, as evidenced by the people interviewed.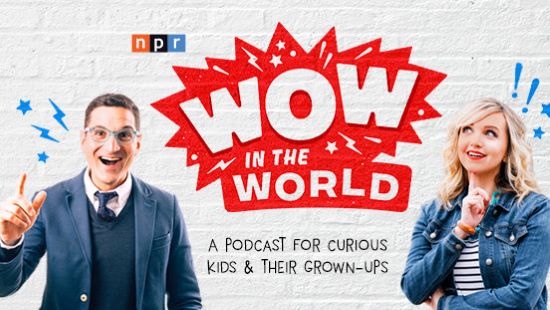 Hosts Guy Raz (of NPR's How I Built This) and Mindy Thomas (of SiriusXM's Absolutely Mindy Show) highlight science, technology, and all-around cool stories aimed at the curious kid and grown-ups keen on taking "a journey into the wonders of the world around them." One of their latest features is described as such: "Why is Mindy talking with a 90 million year old lizard fish fossil about feelings? And what does this have to do with the science of FOSSILS? We've got the questions AND the answers on today's ground-breaking round of Two Whats!? And A Wow!"

This is the perfect podcast for you if you like: A) incredibly compelling stories that B) shed new light on old tales while C) offering a creative perspective on life in general and D) gets it all done in less than 20 minutes (typically). A bit of press from the AV Club posted on The Memory Palace website perfectly sums it all up: "…the show's short tales are so emotionally concentrated that, upon listening, they bloom in the space between one's ears, like a single drop of dye propagating through an entire glass of water. Nate DiMeo, the show's sole creative force, often seems to be operating on a level wholly separate from that of other podcasts."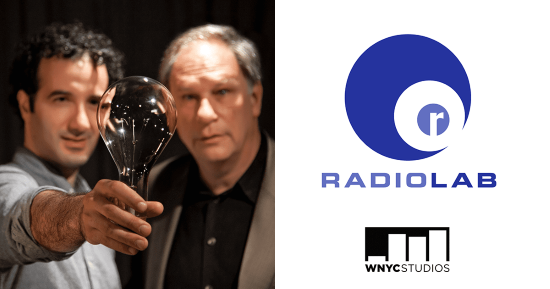 For 18 years now, Radiolab "has been devoted to investigating a strange world," as the show's creators put it. This WNYC-produced NPR show was created by Jad Abumrad and Robert Krulwich, and hosted by Abumrad—the recipient of a 2011 MacArthur Genius grant. You can't go wrong with any of their shows, which are so compelling and revelatory, you'll learn something brand new about the universe every time you tune in. Not sure where to start? One of their latest episodes, "The Cataclysm Sentence" explores the answer to this question: "If, in some cataclysm, all of scientific knowledge were to be destroyed, and only one sentence was passed on to the next generation of creatures, what statement would contain the most information in the fewest words?"