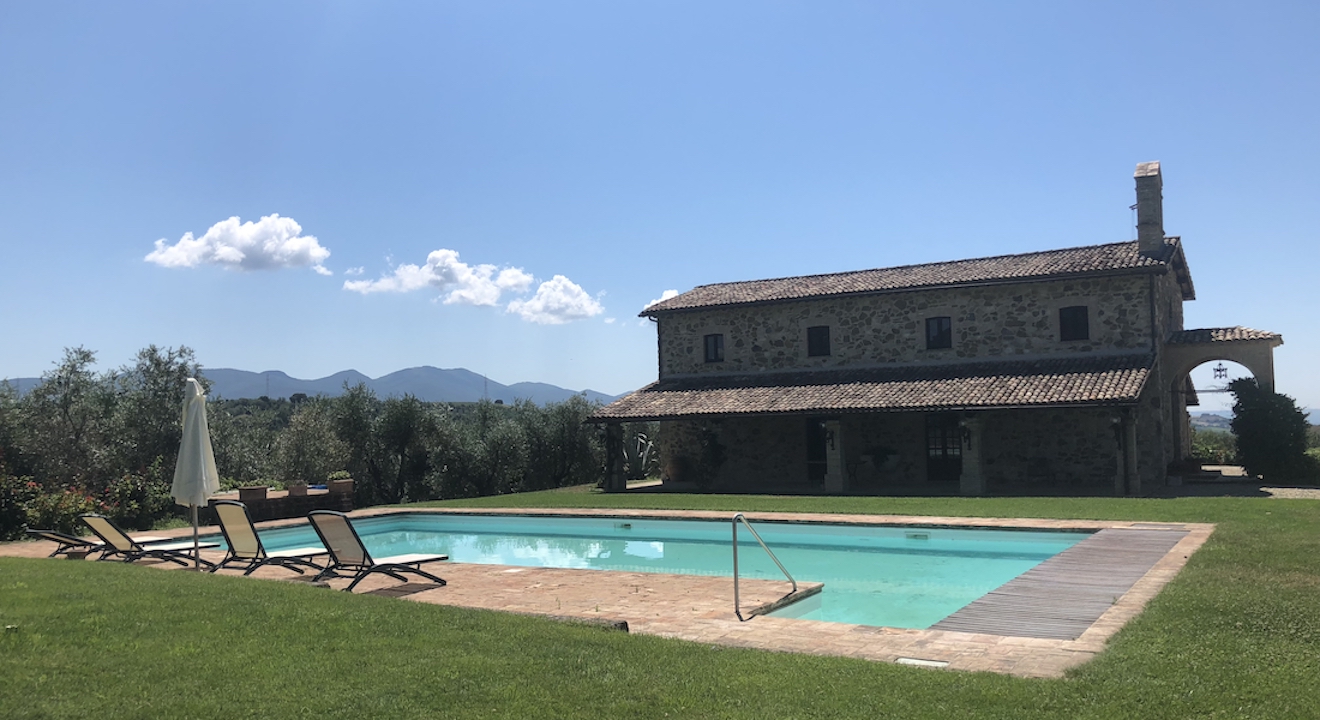 Once enrolled in the Foley Food & Wine Society, you will earn points on every dollar you spend on Foley Family Wines, including purchases at our tasting rooms, via our online shop, or in retail or restaurant locations. These points can then be redeemed for exclusive merchandise, private events, luxury travel experiences, and of course, more Foley Family Wines!
Learn more about earning, redeeming, and managing your points.
Society members earn points for purchases of all the wines in the Foley Family Wines portfolio, which include…
Acrobat
Banshee Wines
Chalk Hill
Chalone
Chateau St. Jean
Dashwood
El Pino Club
Ferrari-Carano
Firestone Vineyard
Foley Estates
Foley Johnson
Foley Sonoma
Four Graces
Grove Mill
Guenoc
Headturner Wine Co.
Kuleto
Lancaster Estate
Lincourt
Lucien Albrecht
Merus
Mt. Difficulty
Nieto Senetiner
Rickshaw
Roth Estate
Sebastiani
Silverado Vineyards
Three Rivers Winery
Vavasour
ROCK CREEK CATTLE COMPANY AND THE CLUB AT ROCK CREEK
As private clubs, access to RCCC and The Club at Rock Creek is limited to their respective members and pre-qualified prospects. FFWS members with a qualifying minimum points balance are eligible to experience RCCC for two nights per year and The Club at Rock Creek for up to four nights per year. Visits are based upon availability and only during select weekends. Society members may also redeem their points toward a portion of the cost of their stay. Private aviation options are available when booking for a group of ten or more.
WHITEFISH MOUNTAIN RESORT
Society members enjoy VIP booking services and exclusive member discounts on ski rentals, lift tickets, and lodging. Custom travel options, including private aviation, and turnkey dining and entertainment packages are also available.
WHAREKAUHAU COUNTRY ESTATE
Society members enjoy exclusive rates, complimentary breakfast, four-course dinner, WiFi, and minibar (excluding wine and spirits). Society points may be applied towards a portion of your stay. For flights originating in the U.S. private aviation options are available when booking for groups of ten or more.
FOLEY FAMILY WINES TASTING ROOMS
Society members are guaranteed appointments for up to eight guests at any of our tasting rooms in the U.S. with just 24-hour notice. All Society members also enjoy a complimentary tasting for them and a guest on the member's birthday.
For tasting rooms in Argentina, France, and New Zealand, appointments are guaranteed, provided they are booked two weeks in advance. Society members visiting any tasting room outside the U.S. enjoy one complimentary tasting for them and up to three guests once per year. More details on benefits at our international locations can be found below under "What benefits are available to me at FFWS locations abroad?"
SPORTS & ENTERTAINMENT
Society members have access to premium tickets for the NHL's Vegas Golden Knights and select events at T-Mobile Arena in Las Vegas, NV.
PRIVATE AVIATION
Members with a qualifying minimum points balance are eligible to reserve air transportation via one of several private aircraft available to members, including a Gulfstream G450, when booking for a group of ten or more. Availability of flights on specific dates are subject to availability.
With wineries and partnerships in Europe, South America, and New Zealand, Society members may continue their journey well beyond California wine country. Members enjoy complimentary tastings and VIP appointments at each of the following wineries…
Nieto Senetiner Winery (Mendoza, Argentina)
Lucien Albrecht (Alsace, France)
Mt. Difficulty Winery (Central Otago, New Zealand)
Rates for some experiences are subject to availability, time-of-year, and other factors. Thus, it is important that you speak with our concierge, so we can create a custom itinerary to maximize your experience.
Contact the Foley Food & Wine Society concierge team at concierge@foleyfoodandwinesociety.com to learn more and reserve your next amazing experience today!