The below article is part of our ongoing #StayAtHome series, presented to help inform and entertain our readers as we all practice social distancing and take comfort in our homes. Be sure to follow us on Facebook, Instagram, Twitter, and the Foley Food & Wine Society app, to be alerted to new #StayAtHome content when it's published.
As we start transitioning into spring, we're getting excited just thinking about all of the things we love to do in warmer weather months. From grilling to picnicking, these activities wouldn't be complete without a glass of white wine or rosé in hand. Even if picnicking (let alone visiting a park or a beach) seems far out of reach because of the current shelter-in-place decrees, we've still got a lot of warm days to look forward to and it is never too early to pop open a bottle of your favorite Pinot Gris or rosé.
Inspired by the warm months to come, we've decided to highlight a list of our five favorite springtime sippers for enjoying now and all season long.
2019 FOLEY JOHNSON ROSÉ, RUTHERFORD, NAPA VALLEY
Pour yourself a glass of this rosé and prepare your favorite cheese and charcuterie platter. Spice it up with a healthy serving of Cornichon pickles and excellent French mustard. This blend of 86% Merlot and 14% Zinfandel, delivers a bright rosé with aromatic red berry and lime citrus notes. Crisp and refreshing with balanced acidity and long mineral-driven finish.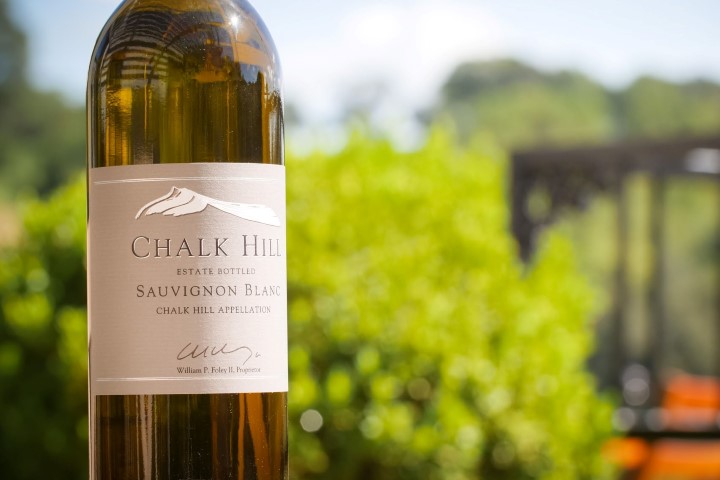 2018 CHALK HILL ESTATE SAUVIGNON BLANC
This Sauvignon Blanc delivers aromas of honeydew melon, lemongrass, lime zest, and jasmine. Its rich palate balances beautifully with generous flavors of nectarine, mango, and finishes clean and focused with more lemon-lime zest. Go for it—indulge: Pair this wine with three elevated takes on a classic dish—next level grilled cheese. These grilled cheese recipes are easy to make and can be served with slices of fresh honeydew melon for a refreshing pop that enhances some of the fruity notes in the wine. You can even try making honeydew sorbet for a cool, sweet treat to be enjoyed as you sip on this Sauvignon Blanc.
2018 THE FOUR GRACES PINOT GRIS, WILLAMETTE VALLEY
Beautiful bright aromas of ripe pineapple, Meyer lemon, and honeysuckle flower mingle in the glass. The palate continues with fresh lemon and orange zest followed by a touch of smooth quince, which leads into a refreshing, lingering acidity. Pair with pan-seared scallops with citrus fennel salad for an elegantly balanced meal.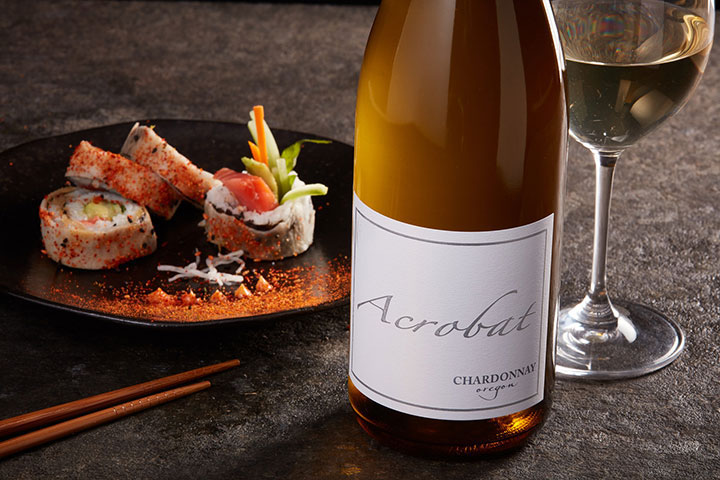 2017 ACROBAT CHARDONNAY
This particular Chardonnay was aged entirely in stainless steel, meaning it is lean, crisp and mineral-bright with the kind of electric acidity that begs for sushi. On the nose, a bouquet of notes ranging from peach and key lime to gooseberry and dried apricot shine through. Clean and zippy with layers of nectarine, pineapple, and honeydew on the mid-palate. The medium-long finish is fresh and held together by lively acidity.
2018 KULETO ESTATE MOSCATO, NAPA ESTATE
We're huge fans of the sweet-and-spicy flavor combination, so we highly recommend Moscato with cuisines that feature a little bit of heat. Thai, Korean, and Indian dishes would pair superbly with this wine. Flavors of freshly peeled lemon rind and bright acidity join in harmony making this the perfect wine to enjoy on a warm, sunny day.