It's not, 'Drink Rosé, When in Rome,' it's "When in June, Drink Rosé!' In fact, the second Saturday in June (6/12/2021), is national rosé day, and we'd like to ensure that you're not lacking in your pink wine options when that date rolls around. You certainly don't want to be caught jealously scrolling through the Instagram feeds of your friends and family thinking to yourself you wish you had some rosé too, do you?
Not only is this a list of the best rosé offerings we have for Foley Food & Wine Society members, but we've also sprinkled in some discreet knowledge bombs below. So, when you're hosting, in addition to offering the most gracious pours in your circle of friends, you'll also be the unexpected 'wine educator' of the group. Of course, you'll do it with the kind of panache and a good sense of humor that FFWS members are known for! So, get to it, and here's to a fun and delicious rosé day!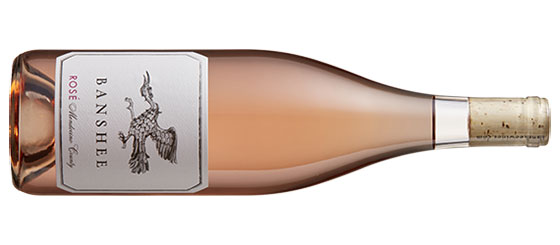 2019 BANSHEE ROSÉ, MENDOCINO COUNTY ($25)
One of the most beautiful and intriguing places to visit in Northern California is Mendocino—especially along the coast. It's the kind of cool, Pacific Ocean-influenced region that makes for easy outdoor activity in the thick of summer, but it's also the best place for grapes to grow and be transformed into vibrant, scintillating, mineral-driven, juicy, acid-rich rosé wines just like this one from our beloved Banshee. In fact, with a glass of this and a plate of local cow and goat's milk cheeses, a handful of Marcona almonds, and a freshly-baked baguette from your favorite bakery, you'll feel as though you've been transported to the south of France. So, until you plan that next trip to Provence, go there with this Banshee Rosé. You could buy a case at our $25/bottle price and still not spend as much as you would on a plane ticket!
2019 FOLEY SONOMA ROSÉ OF PINOT, RUSSIAN RIVER VALLEY ($30)
While the Russian River Valley is unquestionably the standard-bearer for California Pinot Noir, the rosé wines made from the same grape offer the characteristic bright, red berry flavors of Russian River, from Bing cherry to strawberry and raspberry, supported by lip-smacking acidity. The old vines planted in Foley Sonoma's "Redwood Block" are planted in the shadows of towering California Redwood trees, which means that the grapes are exposed to very little direct sunlight, hence the natural sugars in the grapes remain relatively low, with much higher natural acidity. And given this is a rosé of Pinot Noir, you can expect laser-like acidity balanced by those red berry notes.
2019 KULETO ESTATE ROSATO, NAPA VALLEY ($35)
This Kuleto Rosato is produced using the Saignée method, which is nicely described by Decanter as a method that "typically involves 'bleeding' off liquid from a tank of juice for red wine in the early stages of the winemaking process." In the case of this Kuleto bottling, when the estate Zinfandel is in its early stages as a new, young, maturing red wine, winemaker Giovani Verdejo 'bleeds' off enough lightly-colored Zinfandel juice, batch-by-batch, until he's got enough to make just over 240 cases of this rich, creamy, floral-driven rosato, with succulent orchard fruit nuances. So, start off with a bottle of this rosato and finish with the full-blown, decadent Estate Zinfandel!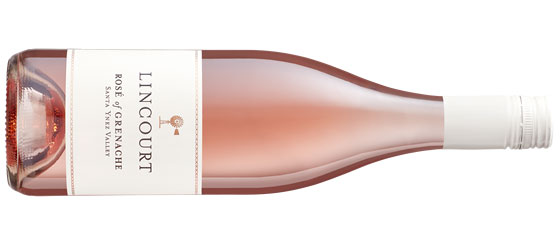 2020 LINCOURT ROSÉ OF GRENACHE, SANTA YNEZ VALLEY ($30)
In France's Rhône Valley, the Grenache grape is essentially the MVP. (So, if you're a Vegas Golden Knights fan, it's like the Max Pacioretty of grapes.) It fuels the best Châteuneuf-du-Pape blends, and is like a chameleon, changing its profile depending upon where it's grown and what each winemaker does to it in the cellar. Sourced from Firestone Crossroads estate vineyard and Rancho Santa Rosa Vineyard, the Grenache grapes are aged entirely in stainless steel, delivering ripe peach, juicy watermelon, and hinting at candied green apple and cotton candy—which is how Grenache grown in this little pocket of the world wants to present itself, unobscured by wood aging. See for yourself!
2020 FOLEY ESTATES ROSÉ OF GRENACHE, SANTA YNEZ VALLEY ($32)
If you have any desire to play the part of a sommelier for a night, grabbing a bottle of this Foley Estates Grenache-based rosé and tasting it alongside a bottle of the previously described Lincourt Grenache-based rosé is the way to go. Both are from the Santa Ynez Valley, from the same vineyards, only the grapes for this wine from Firestone Crossroads vineyard come from the special block "Q2" which are then blended with grapes from Rancho Santa Rosa. This one is also aged in stainless steel but undergoes partial malolactic conversion, which transforms some of the zingier malic acid into softer, creamer lactic acid. The result is an expression of Santa Ynez Valley Grenache that showcases the candy-bright berry fruit of the area with the kind of richly textured mouthfeel you'd expect from a place like Napa Valley.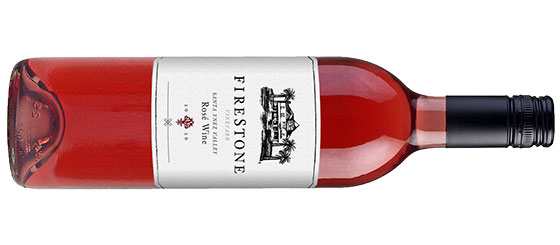 2020 FIRESTONE VINEYARD ROSÉ, SANTA YNEZ VALLEY ($26)
First of all, the drive to Firestone in the Santa Ynez Valley from Los Angeles is just over two hours, and every minute is worth it—once you pass by the multi-million dollar homes in Malibu, you start to cruise north on California's famous Highway 101, passing iconic beach towns with expansive Pacific Ocean views on your left and remarkable terrain on your right. Stop off for lunch in Santa Barbara, which has undergone a massive renaissance in the last five years, and then continue on through a picturesque landscape that is as unique and curious as this Rosé, which combines 50% Merlot, 44% Grüner Veltliner, 3% Petit Verdot, and 3% Gewürztraminer into an aromatic stunner that is riddled with candied cherry and lofty floral notes. It's the perfect sip after the car ride, but even better enjoyed on your pack patio with a plate of sliced melon and prosciutto.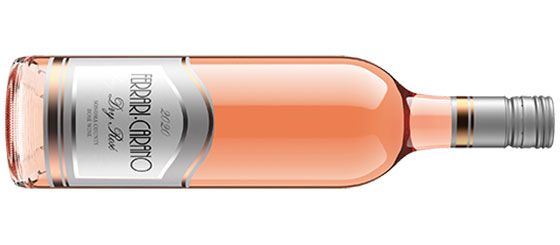 2020 FERRARI-CARANO DRY ROSÉ, SONOMA COUNTY ($18)
From one of the newest members of our Foley family collection of wines comes this 100% stainless steel aged lip-smacking dry rosé, with aromas and flavors of farmer's market strawberries, ripe watermelon, juicy cranberry, pomegranate seeds, and just-picked raspberry notes with a hint of orange blossom that lingers on a long and refreshing finish. Just picture yourself: in one hand, a glass with a generous pour of this crisp, acid-bright rosé while the other hand is holding a spatula flipping burgers.
Follow the Foley Food & Wine Society