By Nikki Goddard
For those of us who love to learn about wine, one of the most intriguing parts of the educational journey is that there's always something new to learn. We can never know it all, but that just means there will always be more to taste and discover! And even when we feel like we've finally gotten a handle on our favorite regions, a new producer pops up and piques our interest—or a new officially designated region, known as an AVA, appears altogether.
What is an AVA?
An AVA, or American Viticultural Area, is a designated wine-growing region within the United States. When the name of an AVA appears on a wine label, it ensures consumers of the geographic pedigree of the wine, and can often give an indication of the style of wine you'll find inside the bottle.
The AVA system, which is regulated by the United States Tax and Trade Bureau (TTB), is modeled after similar regulatory bodies in Europe like the Appellation d'Origine Contrôlée (AOC) in France and the Denominazione di Origine Controllata (DOC) in Italy. An AVA can be as broad as the "North Coast," which contains six different counties, including Napa, Sonoma, and Mendocino (counties do not need to apply for AVA status, they qualify automatically). Each of those counties can contain many AVAs under the North Coast umbrella; Napa has 16 of them, and each one—like Oakville, Calistoga, and Mt. Veeder—has its own unique personality.
How does a wine region become an AVA?
In order to become an AVA, a wine region must prove that it has distinctive characteristics that set it apart from neighboring areas. This can be a cumbersome and laborious bureaucratic process, lined with red tape and stacked with paperwork, but the noble effort is appreciated by wineries and consumers alike once the work has paid off.
Typically, a group of producers and other interested local figures will band together to submit an AVA application—often with the help of geologists or geographers who can provide conclusive data to support the claim. Soil types, climate, elevation, geology, topography, and physical features are described in painstaking detail and proposed boundaries are clearly defined on maps. The TBB carefully reviews each submission—and any disputes—before deciding whether to grant the approval. Once an AVA has been approved, producers making wine within the region can begin including the name of the AVA on their wine labels.
What rules must an AVA follow?
The AVA system is highly regulated—federal law requires that if an AVA is listed on a wine label, at least 75% of the fruit in the wine must have come from that AVA. Additionally, the wine must be entirely made within the state that the AVA belongs to.
Here's where things get a little confusing:
If only the state is listed—say, Oregon, for example—100% of the fruit must come from that state. If you blend 1% Washington fruit into your 99% Oregon wine, you've now got an American wine.
If a sub-appellation, like Paso Robles, is listed (rather than a general appellation like Central Coast), 85% of the fruit must come from Paso Robles (as opposed to 75% for the Central Coast).
To sum it up:
If your wine says "California" on the label, 100% of the fruit came from California.
If your wine says "North Coast," on the label, at least 75% of the fruit came from the North Coast.
If your wine says "Sonoma County," "Sonoma Coast," or "Chalk Hill" on the label, at least 85% of the fruit came from the named AVA.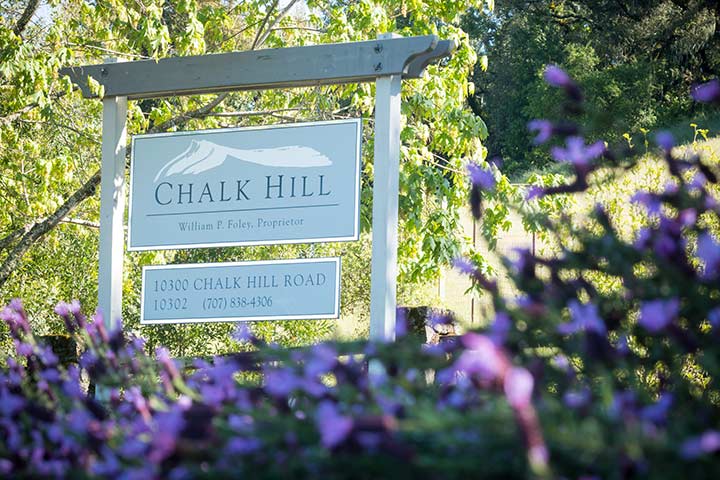 It's a complex system, to be sure! But it is designed to ensure that you're getting what you pay for when you buy a bottle of premium wine. Understanding the AVA system can give you a better idea of what to expect when you choose a wine in a store or on a restaurant wine list, both in terms of quality and flavor profile. It's often assumed that the smaller the AVA, the better the wine—this can certainly be true much of the time, but it's not always the case. Some winemakers might want to blend fruit from different AVAs to add complexity and depth to a wine, complementing, say, the rich, ripe fruit of one AVA with the bright, brisk acidity of another.
Since many winemakers in the United States make wine from vineyards across a variety of regions, paying attention to the AVAs on the labels of your favorite wines can be a great tool to discover new bottles to love.
So next time you're enjoying the 2017 Lincourt Chardonnay Rancho Santa Rosa, notice that it's from the Sta. Rita Hills appellation, and figure that you might want to make your next purchase a Chardonnay from the same AVA, like the 2018 Foley Estates Barrel Select Chardonnay.
Follow the Foley Food & Wine Society
Author Bio
Nikki Goddard is a Bay Area wine writer and educator. With over 14 years of wine industry experience, Nikki has written for a wide range of companies and publications including JancisRobinson.com, Vivino, Delectable, Wine Folly, SommSelect, The Spruce Eats, Dry Farm Wines, Liquor.com, Foley Family Wines, Edible East Bay, Beverage Industry News, and more. She is certified through the Wine and Spirits Education Trust at the Diploma level and has taught courses for levels 2 and 3. Nikki worked for several years as a wine buyer and previously co-owned The Barrel Room, a wine bar in San Francisco. Nikki fell in love with wine while studying Textiles and Apparel at Cornell University. Beguiled by the wines of the Finger Lakes and realizing that she had a greater affinity for the laid-back, epicurean lifestyle of an oenophile than for the cut-throat fashion industry, she decided to make wine her life's career. Follow her at @instinctivedrinking on Instagram.