From fried chicken and caviar to BBQ and virtual tasting appointments with our engaging, savvy, and knowledgeable wine educators, there are plenty of exciting ways to experience wine country at our Foley Family Wine estates. We're actively thinking up new and innovative ways to host guests even as we set our sights on post-pandemic times. Those times are coming!
Reservations are available via Tock, and we encourage you to visit all our Foley Family properties. Here are just a few of our highlighted tastings going on right now.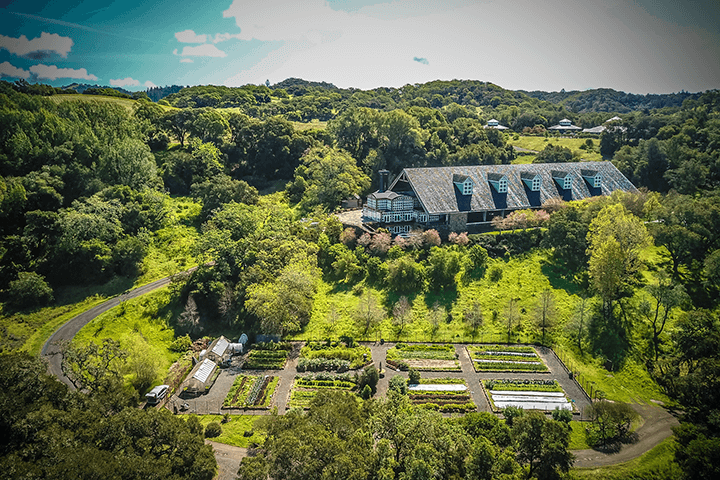 CHALK HILL
CURRENT HOURS:
11:00 a.m. to 3:00 p.m. | Open 7 days/week | By Appointment Only
FEATURED TASTINGS & SPECIALS
Fried Chicken and Caviar Chardonnay Pairing for Two
Wine Club Member Exclusive. Available Fri-Sun.
Foley Family Wines Estate Chef, Alec Graham has crafted a slam-dunk, nothing-but-net food pairing for our renowned Estate Chalk Hill Chardonnay—fried chicken and caviar.
What more could you ask for?
Cost: $112 for two people.
Tasting on the Terrace ($30 )
Available daily.
Guests can indulge in a flight of four Chalk Hill Estate wines while enjoying the stunning views of our rolling Sonoma hills and vineyards. All tasting experiences also have an option to add a cheese and charcuterie board featuring Journeyman meats, local artisan cheeses, and house-made Pinot Gris mustard. Cost: $30 per person. Wine Club Members Receive four (4) complimentary tastings and 20% off purchases. Non-wine club members receive a complimentary tasting with every TWO bottle purchase.
Harvest Basket
Wine Club Member Exclusive. Available for a limited time, while supplies last. Chalk Hill Estate has a bountiful three-acre organic garden that is currently flourishing. For a limited time, we are offering our Wine Club members (old and new) a chance to take home a basket of our daily harvest when they make a tasting appointment. The basket includes a variety of seasonal vegetables such as summer squash, zucchini, tomatoes, padron peppers, lemon cucumber, wax beans, and whatever else is in season and ripe for picking. Cost: Free! While supplies last!
RESERVATIONS AT CHALK HILL:
A MESSAGE FROM THE WINERY:
"Our guests have been delighted to return to the beautiful Chalk Hill Estate Tasting Room since reopening," says Erikka Newton, Sr. Manager, Guest Services & Trade Hospitality for Foley Family Wines. "Our COVID-friendly, outdoor, seated tasting overlooks the rolling hills of vineyards of our iconic Estate. We provide a 90-minute reserved tasting experience, so our guests have plenty of time to bask in the sun and enjoy their experience without feeling rushed. We look forward to offering many new and exciting experiences as the restrictions continue to lighten; including our new, luxurious Estate Wine Club Lounge located at the Chalk Hill Pavilion. This space is reserved exclusively for Wine Club Members, Friday – Sunday, and will often feature live music and small culinary plates designed by our Estate Chef, Alec Graham. We enjoy highlighting the unique features of the property that make Chalk Hill so special; and the Wine Club Lounge does just that."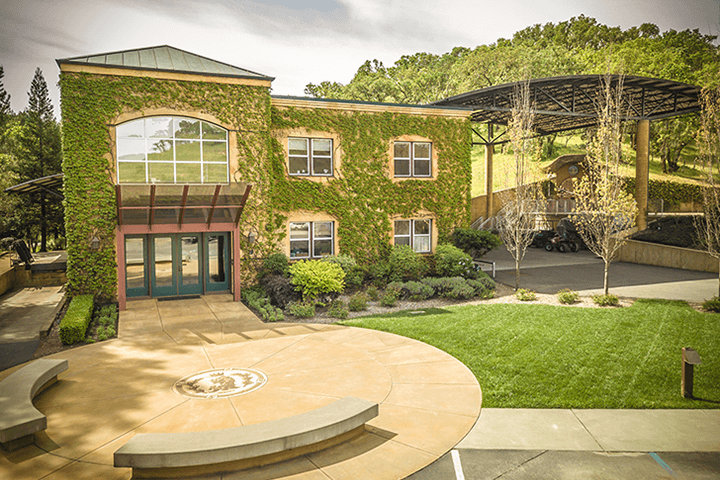 LANCASTER
CURRENT HOURS:
10:00 a.m. to 3:00 p.m. | Thursday – Monday | By Appointment Only
FEATURED TASTINGS
Chef's Culinary Enhancements
Available daily.
Like the name says, we encourage you to enhance either of our current tastings opportunities—the Estate Tasting or Hillside Cave Tour & Tasting—with a series of small share plates, as the perfect light meal to pair with our Bordeaux-style wines. Some of the items on our Chef's Culinary Enhancements menu include Sonoma Cheese and Local Charcuterie; Estate Vegetable Crudité with yellow peppers and estate garden veggies; and a Seared Ahi Tuna served with Santa Rosa plums and Avocado Emulsion.
Costs: Estate Tasting – $40 per person; Hillside Cave Tour & Tasting – $55 per person. Menu additions: $17-$25 per plate.
RESERVATIONS AT LANCASTER:
A MESSAGE FROM THE WINERY:
"Since reopening, we've been fortunate to welcome back our Club Members and see many new visitors to Sonoma Wine Country and Alexander Valley," says Elizabeth Flores, Sr. Manager, Guest & Culinary Services for Foley Family Wines.
"One of the most positive adaptations we've made is by offering our experiences by appointment only, which allows us to spend the time with each guest to share stories and educate them on our Bordeaux varietals. Guests have also been raving about the culinary delights that we offer as perfect pairings to our Sauvignon Blanc and Cabernet Sauvignon. If you haven't tried our Seared Ahi Tuna or Cast Iron Hanger Steak, FFWS fans should definitely visit the winery soon."
For all of our Lancaster Guild members, be sure to take advantage of a newly curated, limited Private Winemaker Tasting experience with David Drake. He just celebrated twenty years with us at Lancaster! To gain access to this Exclusive Members-Only tasting, please reach us by phone (707-473-3910) or email (concierge@lancaster-estate.com).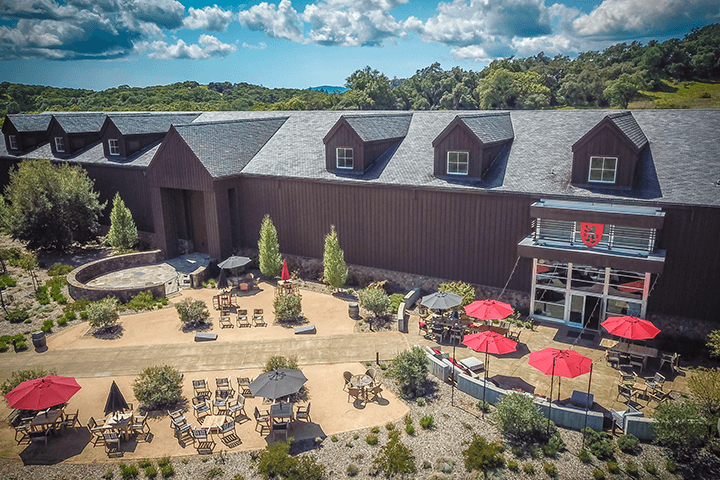 ROTH
CURRENT HOURS:
11:00 a.m. to 3:00 p.m. | Thursday – Sunday | By Appointment Only
FEATURED TASTINGS
Smokey Ridge BBQ Experience for Two
Available Fri-Sun.
Come and enjoy some fantastic smoked BBQ prepared by our Foley Family Wines Culinary Team to pair perfectly with a bottle of our phenomenal Smokey Ridge Zinfandel. Pretzel buns and a garden-fresh salad accompany BBQ dishes.
Cost: $45 per person
Tasting on the Terrace
Available daily.
Taste through our current releases while sitting al fresco! If you're lucky you may spot our famous family of buffalo grazing on the hills.
Cost: $30 per person (waived with the purchase of 2 bottles or more)
RESERVATIONS AT ROTH:
A MESSAGE FROM THE WINERY:
"Our visitors have loved our presentation of our wine flight. We highlight each wine and give a little backstory on where the grapes come from. Each tasting comes with a few little surprises, so consider this your spoiler alert: we bring out some Estero Gold Cheese and do a fun little 'science experiment' with them. The plain Estero Gold Cheese pairs with our Reserve Cabernet Sauvignon, which tones down the tannins and softens the wines while the Estero Gold Cheese with the Fig Jam accompanies a surprise glass of our Smokey Ridge Zinfandel and balances the acidity and highlights the jamminess of the wine."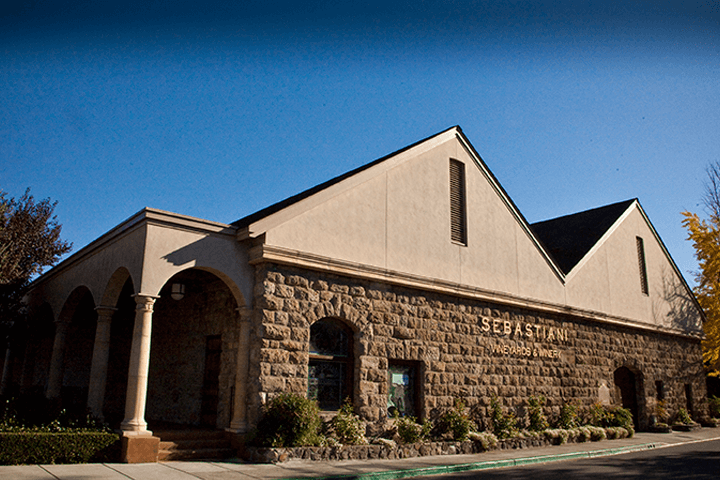 SEBASTIANI
CURRENT HOURS:
10:30 a.m. to 4:30 p.m. | Seven Days a Week | By Appointment Only
FEATURED EXPERIENCE
Member Exclusive Cherryblock Library Tasting
Members Only; Offered twice daily Wednesday through Sunday. 48 hour advance reservation required. Maximum of 6 guests.
During this exclusive Members Only tasting experience, you will taste 3 historic vintages from our private Cherryblock Library, as well as the current 2017 release of the famed Cherryblock Cabernet Sauvignon. We are currently featuring the 1986, 1992 and 2011 vintages (subject to change). You will enjoy them side by side to taste the subtle differences between the wines, while learning the viticulture and history of Sebastiani and our estate vineyard. A specially prepared small plate by our estate chef accompanies this tasting.
Cost: $75 Per Person
FEATURED TASTING
Wine Tasting in our Historic Courtyard:
Join us for a sit down tasting in our historic courtyard, where you will sip through 5 of our signature wines. Charcuterie boards prepared by our estate chef using local Sonoma ingredients are available for purchase to accompany your tasting. Tastings are $35 and $40 and the tasting fee is waived with a two bottle purchase or a wine club membership. Wine Club members and sister property members receive complimentary tastings for up to four guests.
RESERVATIONS AT SEBASTIANI:
A MESSAGE FROM THE WINERY:
"At Sebastiani we are really lucky to have a large, beautiful outdoor courtyard where we can accommodate a large number of people while still maintaining social distancing and safety protocols," says Jason Komito, Senior Hospitality Manager. "We get a lot of feedback from guests who really appreciate the effort we make to make them feel safe while still being able to provide a best in service wine tasting experience."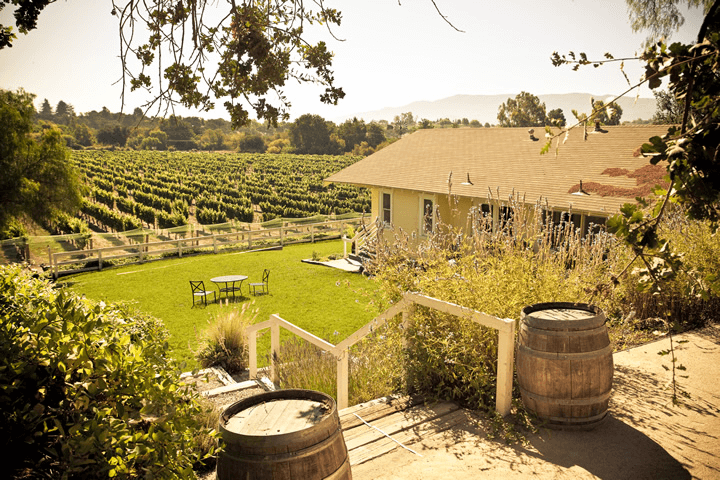 LINCOURT
CURRENT HOURS:
11:00 a.m. to 5 p.m. | Seven Days a Week | By Appointment Only
FEATURED TASTING
Reserve Flight
Thursday – Monday 11AM – 5PM, by reservation only — limited to 6 people.
Embark on an intimate 90 minute hosted experience with a dedicated wine educator, while you soak up the sun and enjoy the life of leisure at Lincourt. We will run you through 5 different seasonal offerings, accompanied by a cheese and charcuterie plate prepared by local chef standout, Chef Brett Stephen and High on the Hog Catering. Pro tip: Ask your host if they have anything special off list to try…we usually have something hiding up our sleeve!
Cost: Complimentary for members; $20 for non-members; Charcuterie $20 (optional)
RESERVATIONS AT LINCOURT:
A MESSAGE FROM THE WINERY:
"At Lincourt we are very fortunate in that we have spacious beautiful grounds to spread out and really create something intimate and safe for all to enjoy, says Chase Yost, Senior Manager of Guest Services. "We have heard great feedback from our customers, some of which come back every week. Proper safety measures, social distancing and best in class service is what you'll find here. Whether you are enjoying a hosted educational tasting or just hanging out with a bottle of Rosé, the 'Life of leisure' at Lincourt is very much so, alive and well."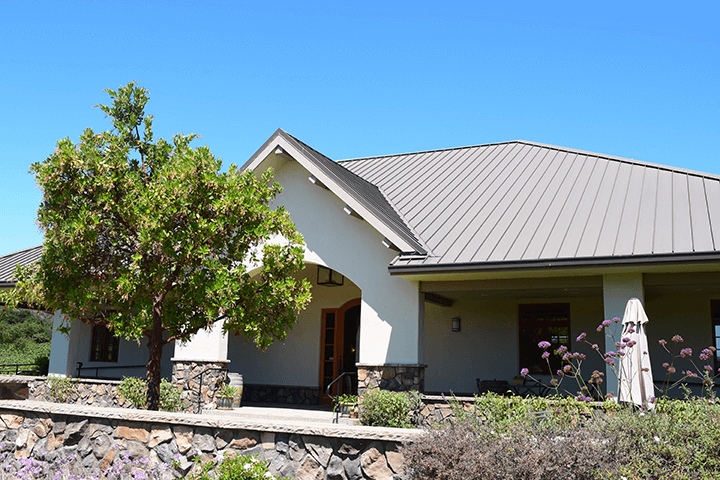 FOLEY ESTATES
CURRENT HOURS:
11:00 a.m. to 5 p.m. | Thursday – Monday | By Appointment Only
FEATURED TASTING
Vineyard tasting
Limited to 6 people.
Experience the terroir of our beautiful and historic vineyard nestled in the heart of the Santa Rita Hills. Set amidst the vines, guests will sample a flight featuring 5 of the most elegant expressions of Pinot Noir and Chardonnay that our vineyard has to offer. Pair it with an optional cheese and charcuterie plate for a sensory experience to savor.
Cost: Complimentary for members; $20 for non-members (1 tasting fee waived with 2 bottle purchase)
RESERVATIONS AT FOLEY ESTATES:
A MESSAGE FROM THE WINERY:
"Our patio feels like it's own little escape, where you can relax and catch the cool coastal breeze over the hills that make this region one of a kind."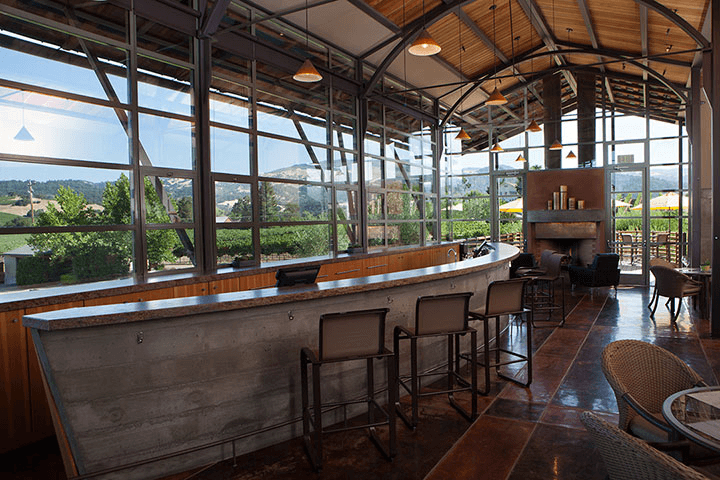 FIRESTONE
CURRENT HOURS:
11:00 a.m. to 5 p.m. | Seven Days A Week | By Appointment Only
FEATURED TASTING
Reserve Wine Flight
Offered in 90 minute intervals. By reservation only—limited to 6 people.
Enjoy a wine flight of 5 different estate wines in a seated tasting with one of our Wine Educators in Firestone's beautiful courtyard. Your dedicated Wine Educator will walk you through Firestone family's story, the history behind the vineyard and our unique wine making style. We have a cheese and charcuterie option for purchase that accompanies all of our Bordeaux wines.
Cost: Complimentary for members; $15 for non-members.
RESERVATIONS AT FIRESTONE:
A MESSAGE FROM THE WINERY:
"Since reopening we have really been focused on bringing the same wine tasting experience to the outdoors!" says Jourdan Gantt Manager, Guest Services. "Our Wine Club Members are really enjoying the serene setting in our courtyard and are frequently requesting that we continue outdoor service in the future. We are practicing all social distancing protocols and making sure that all of our guests feel safe during their visit. We've never utilized the outdoors for tastings which is really bringing a whole new feel to Firestone and our returning guests." ,/p>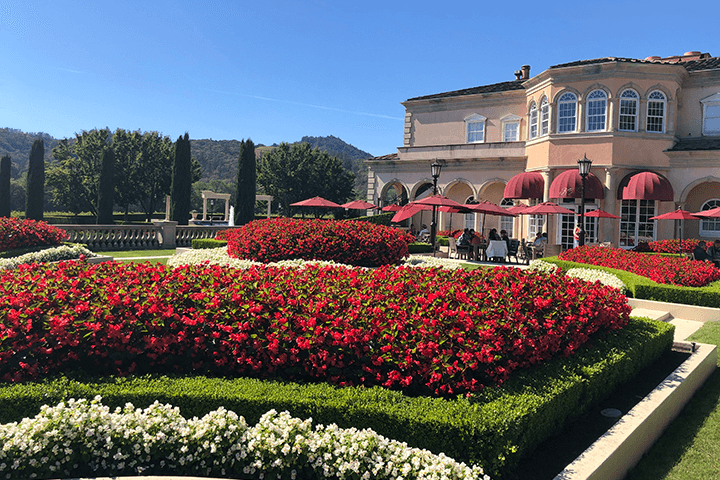 FERRARI-CARANO WINERY
CURRENT HOURS:
10:30 a.m. to 4:00 p.m. (last seating at 2:30 p.m.) | Open Thursday through Monday | By Appointment Only
FEATURED TASTINGS & SPECIALS
Sycamore Grove Tasting
Guests are invited to sit amongst the trees in the winery's shaded Sycamore Grove and experience the winemaker's favorite wines paired with Italian-inspired bites. The tasting includes a flight of four, single-vineyard wines and food pairings made with fresh ingredients from the garden by the Estate Chef. Surrounded by gardens and breathtaking vineyard views, guests will feel transported to the Italian countryside.
Cost: $50 per person; $0 for wine club members.
Il Terrazzo Tasting (Traditional or Reserve)
Overlooking its vineyards and a beautiful expanse of Dry Creek Valley, Il Terrazzo is Ferrari-Carano's outdoor patio — and the perfect place to enjoy a flight of four, hand-selected wines. Guests are invited to sip and relax while learning about the winemaking philosophy and vineyard practices. When guests reserve their tasting time, they may add an optional cheese and charcuterie board to make the experience even more memorable.
Cost: $20 per person for the Traditional tasting; $30 for the Reserve tasting; both are complimentary for wine club members.
RESERVATIONS AT FERRARI-CARANO WINERY:
A MESSAGE FROM THE WINERY:
Now part of the Foley family of wineries, Ferrari-Carano's enhanced tastings build upon its long-standing reputation for hospitality excellence and invites guests to embrace the winery's "Bella Vita" lifestyle. Following a soft re-opening in mid-September, the winery is now open for appointment-only tastings Thursday through Monday. "Ferrari-Carano Winery has always set a high bar for hospitality," says Quinn Martin, who recently took the helm as the winery's Senior Guest Services Manager. "What we've done is to simply incorporate more of the property into the experience, putting the stunning gardens and vineyards center stage."
Nestled in picturesque Dry Creek Valley, Ferrari-Carano Vineyards and Winery has been home to award-winning wines, exquisite gardens and breathtaking vineyard views for more than 35 years. At the beautiful Italianate hospitality center, Villa Fiore, guests may stroll lush gardens and taste wines outside overlooking beautiful vineyards on Il Terrazzo, or on the Sycamore Grove amongst the gardens. Spanning 1,200 acres across three counties, Ferrari-Carano's 24 certified-sustainable estate vineyards provide the grapes that go into its esteemed wines.