Everything you need to know about this must-book trip, plus how to pay with points.
Picture this: you're skiing the unspoiled, Rocky Mountain-snow covered slopes at Whitefish Mountain Resort, hitting the perfect stride, with panoramic mountain views. Next, you're at the idyllic and charming Base Lodge, nestled among tall pines, warming your hands by a fire before diving into a private wine tasting. Later, it's dinner and more wine pairings at Italian staple Ciao Mambo in downtown Whitefish (just wait till you see the ceiling).
The Whitefish Mountain Resort, owned by Bill Foley, is the ultimate calling card destination for Whitefish, Montana. And the idea of hitting the slopes there is just the beginning of three nights of wine and winter adventures—all part of the Foley Food & Wine Society Ski Whitefish Weekend, starting March 23, 2023.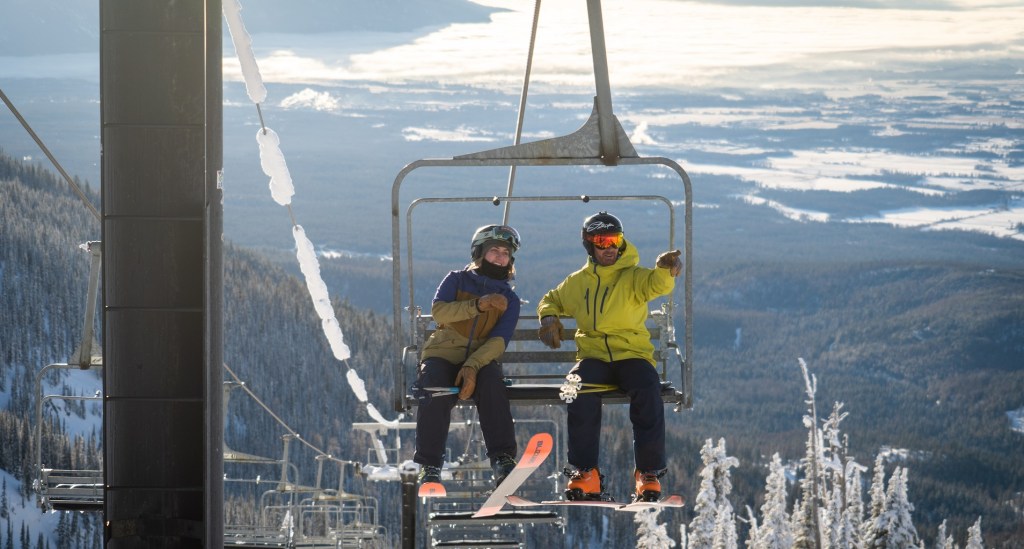 Here is why you need to be there:
The Whitefish Mountain Resort Lodging offers access to 150 properties ranging from a budget hotel to deluxe condominiums to large ski-in ski-out single-family homes. "Something for all tastes and budgets," explains director of marketing Nick Polumbus. "The mountain itself spreads out over 3,000 acres with 113 marked trails and terrain variety that truly provides a world-class ski experience for families and hardcore skiers alike."
For most, flying in is the best way to get to Whitefish. "The easiest connections come from Salt Lake City or Minneapolis on Delta, Denver on United, or Seattle with Alaska Air," says Polumbus. You'll fly into Glacier Park International Airport (code FCA), which is big enough to service the major carriers and small enough so that you can be in your car some 20 minutes after landing. As for the trip to Whitefish, door to door, you're looking at 45 minutes.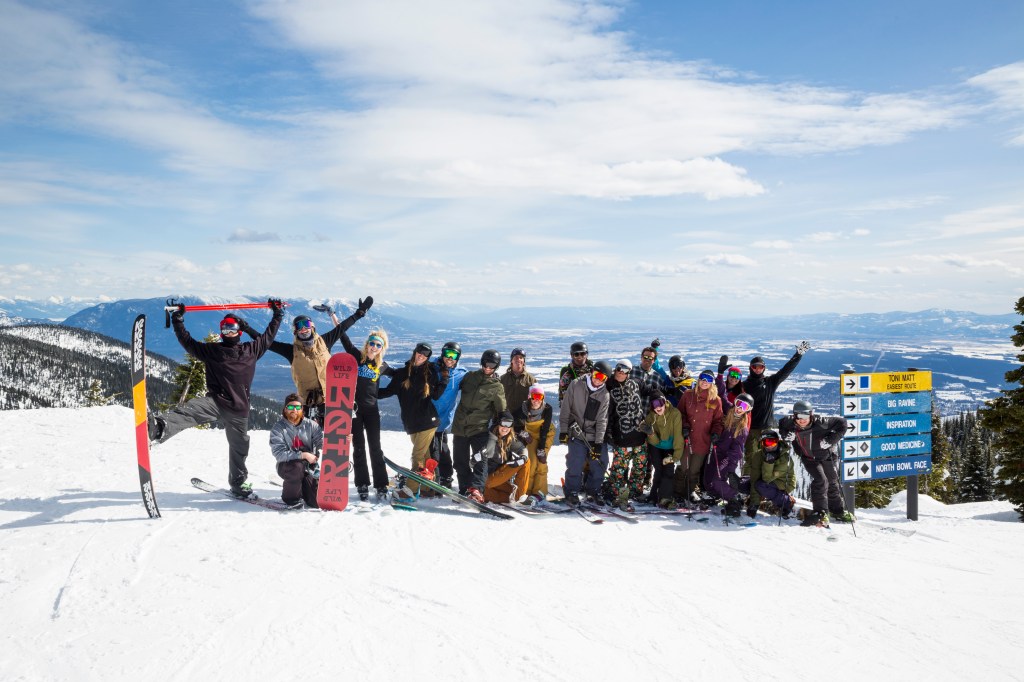 We spoke to Foley Food & Wine Society's Lindsey Jessup about what is in store for this action-packed, food and wine-filled weekend.
Q: Give us the 3,000-foot view on this upcoming trip.
Lindsey Jessup (LJ): Foley Food & Wine Society Destination Weekends offer small-group travel experiences for wine enthusiasts that are designed by wine enthusiasts. For 2023 we'll serve up world-class wines and exceptional cuisine in an array of varied and exclusive locations that are special to the Foley family. We'll be kicking it off with a three-night Ski Whitefish Weekend at Whitefish Mountain Resort near Glacier Park in Montana with 3,000 acres of uncrowded terrain and a great ski town for apres ski explorations. When we're not skiing, we'll enjoy meals expertly paired with delicious Montana fare and Foley Family wines.
Q: What wines will you be pouring?
LJ: We'll feature favorites like Chalk Hill, Ferrari-Carano, The Four Graces, and Lancaster alongside some newer Foley winery selections from Silverado Vineyards, Chateau St. Jean, and more!
Q: What should FFWS members know about this trip?
LJ: Our FFWS Weekends are a great opportunity for those enrolled in our loyalty program to use their points to experience the best of the Society. Foley Food & Wine Society points can be used to pay for all or a portion of this trip. The price per couple is $6,000 or 60,000 loyalty points, but you could apply 10,000 loyalty points and pay just $5,000. Full details and pricing are available here.
For those who want to save even more, we have an early booking offer: book by January 23 using points, and use 50,000 points per couple—a savings of 10,000 points.
Q: Will there be any Foley winemakers or wine educators on the Ski Whitefish Weekend?
LJ: Yes! Sarah Quider, Vice President of Winemaking for Foley Family Wines, will be joining our group on and off the slopes to share her insights on all our wines. Prior to joining Foley Family Wines, Quider oversaw all the winemaking at three different facilities at Ferrari-Carano Vineyards and Winery for 25 years. In addition, two dedicated Foley Food & Wine Society Wine Educators will be on hand throughout the weekend to ensure a seamless and fun-filled weekend.
Q: How do you make reservations for this trip?
LJ: Contact Gianna Passalacqua gpassalacqua@foleyfamilywines.com or 707-657-4860, Monday – Friday, 9:00 a.m. – 6:00 p.m. Pacific Time, for reservations with points or cash.