How to Enjoy at Home (and at our Wineries)
This holiday season, you're getting into caviar. And you can enjoy caviar experiences at three of our premier estates — Chalk Hill Estate and Foley Sonoma just outside the town of Healdsburg, Banshee in downtown Healdsburg, Silverado Vineyards in Napa, and Chateau St. Jean in Kenwood. So, consider this your primer on all things caviar-related.
Leading the efforts to bring caviar experiences to our wineries is Estate Chef Alec Graham who heads up our Foley Food & Wine Society culinary programs. Over a year ago, Chef Graham began talks with Sterling Caviar, which operates four sturgeon farms in California towns Elverta, Wilton, Elk Grove, and Ione. "The biggest factor for me in working with Sterling is their commitment to sustainability," explains Graham, "something that we echo in our winemaking and culinary programs across all our properties. It also helps that they produce phenomenal caviar, and that their main facility is two hours door to door from my house."
Sterling got its start in 1983 out of Wilton, California, and was recently purchased by Eugene Fernandez, a New York entrepreneur dedicated to bringing transparency and sustainability to a food "that's usually shrouded in secrecy," says Graham. "As a chef, I think it's incredibly important that people know where their food comes from."
We asked Chef Graham all about his love of caviar and for some tips on enjoying it.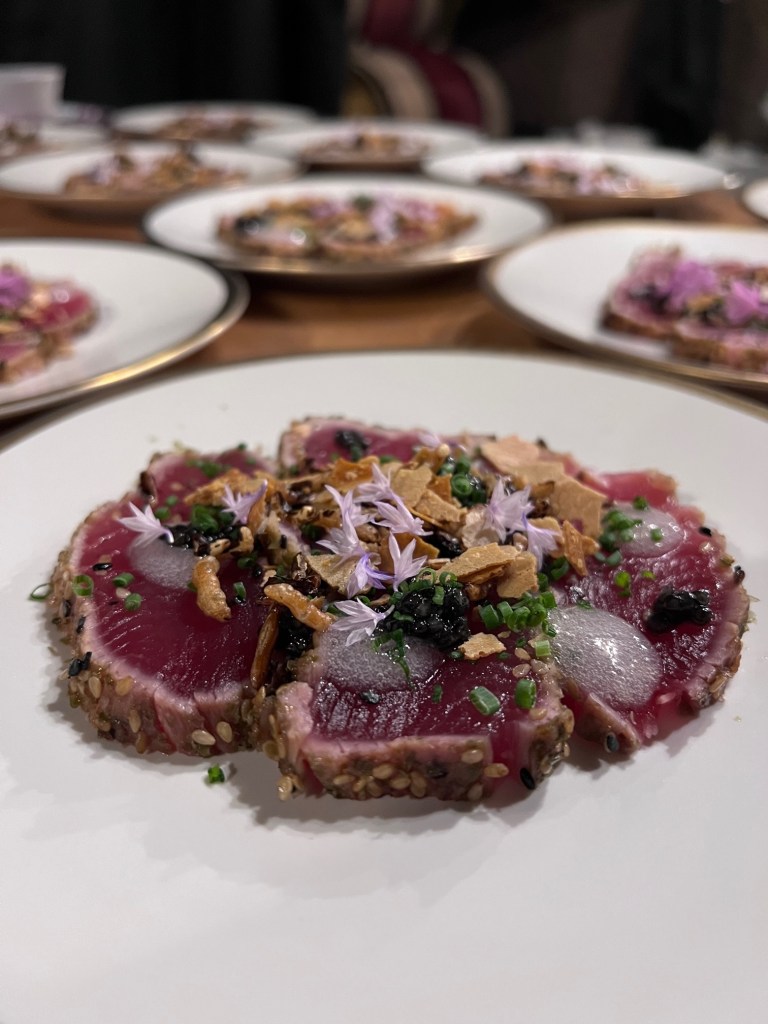 FFWS: What do you love about Caviar as a chef?
Graham: I love caviar because of its elegance in simplicity. It's just fish eggs and salt, but there are so many different intangibles that go into crafting the best caviar. When I work caviar into a dish, it immediately elevates the dish from a presentation standpoint. Caviar brings a beautiful briny pop of freshness to Crudo, tartare, and even some salads. On its own, I find that caviar is one of those foods that can make you sit there and think about its complexities and nuances of it, much like tasting great wine.
FFWS: Why is some Caviar extremely expensive and some quite affordable?
Graham: Quite simply, quality. There are certain types of caviar coming from different fish such as paddlefish, trout, and salmon. These are much easier to harvest, and more plentiful, resulting in a lower price. High quality sturgeon caviar requires an immense amount of resources and effort to create.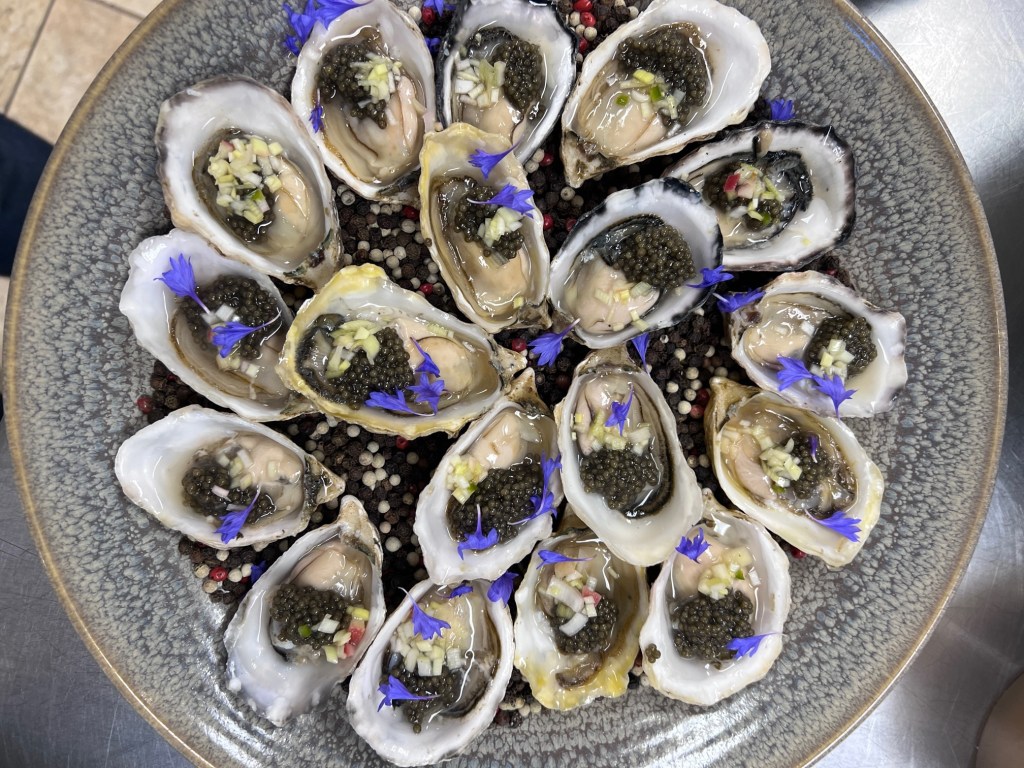 FFWS: Got any pro tips for how best to enjoy/serve Caviar? Any do's and don'ts?
Graham: Keep it cold and don't use metal to serve it! Also, don't fuss around with it too much. If you're new to caviar, my recommendation is to pick up a jar at your local market, along with some sour cream and potato chips, pop open your favorite bottle of bubbles, and have fun with it!
FFWS: Where can we get some?!
Graham: For anyone that's looking to try caviar, I highly recommend ordering directly from Sterling. They have some kits available to host a caviar tasting of your own. Also, if you're in Northern California, Chalk Hill Estate, Foley Sonoma, Banshee, Silverado Vineyards, and Chateau St. Jean all offer some pretty cool caviar experiences.
We suggest you take Chef's advice, and while you're hitting "buy" on your caviar set, don't forget to stock up on some dynamite sparkling wine, like the Banshee Ten of Cups or Foley Sonoma's Brut Sparkling, both of which are available in our ​​Double Bubbles set.