Our tasting rooms around California wine country are reopening, and our hospitality staff is teeming with energy and excitement, looking forward to welcoming guests safely and efficiently. We know that many of our longtime Foley Food & Wine Society members also live a good distance from California wine country, so we're introducing a new series dubbed "What You're Missing" to give you a sense of what's new and exciting at our tasting rooms throughout California, and beyond.
First up, Jourdan Gantt, Manager of Guest Services at Firestone Vineyard in Los Olivos, California, gives us the scoop on what's happening at Firestone, and what we've all been missing out on when it comes to wine and the experiences of visiting Firestone in person.
If you're close enough to join us, we hope you do, and to the rest of our far-flung fans, when it's safe and secure for you to travel, we will welcome you with a long-overdue glass of wine!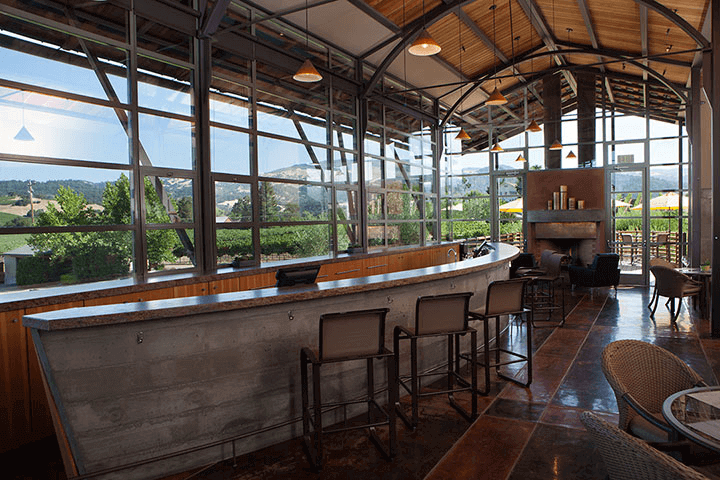 FFWS: Tasting Rooms are once again open in California and you're offering Seated Wine Tastings in your Courtyard. Describe the experience and what guests may expect in terms of wines poured and the length of the tasting.
Jourdan Gantt (JS): Our seated wine tastings are by reservation only and guests receive an hour and a half during their visit time. We offer pre-poured tasting maps of five (5) wines on our stemless tasting flight. Typically, we offer two (2) white wines and three (3) red wines on the tasting flight but we also have customizable options as well! If a guest prefers just reds or whites, they can ask their Wine Educator for a customizable flight!
FFWS: At present, you're featuring a Wine Club Member-only Exclusive Tasting on the Lower Terrace. Describe the experience and what guests may expect in terms of wines poured and the length of the tasting.
JG: The lower terrace is a brand new Wine Club exclusive experience! Enjoy private views of the vineyard, wines by the glass or by the bottle, or four (4) complimentary wine tastings with membership benefits. Reservations are 2 hours long and can be reserved two weeks in advance along with a customizable charcuterie plate. There is a bottle buyout requirement of six (6) bottles in order to book this experience.
FFWS: Aside from the tasting experiences offered, can you talk a bit about what people have been missing out on in terms of the setting and atmosphere at Firestone? You may have to remind us! What's the weather like now and what will it be like over the summer?
JG: We have the courtyard set up with pop-up tents in case of rain, heaters to take the bite away from any cool maritime breezes, and padded seats to ensure you have the most comfortable outdoor experience. It has been a cold, windy season for us so we encourage all of our guests to bundle up and we even bring extra jackets and blankets! We're constantly working on improving the outdoor experience for our guests!
FFWS: How long is the drive from L.A.? From Paso? From San Francisco? And do you have any recommendations for places to stop and pick up food to make the day-trip viable?
JG: We are located about two and a half hours from Los Angeles, and we're just a one-and-a-half-hour drive from Paso. From San Francisco, it's about a four-and-a-half-hour trek, depending on traffic of course! If you are looking for a grab-and-go option to bring to the winery we have several places that we love to recommend! Panino's in Los Olivos makes gourmet sandwiches and salads to-go. The market is close to the winery, and almost everything they make is super delicious. Another great option is the Lucky Hen Larder which is located in Santa Ynez, and you can order customizable charcuteries plates to go or gourmet sandwiches! If you're looking for a nice sit-down restaurant, Dos Carlitos for Mexican cuisine or The Brother's at Red Barn for a steak are two of my personal favorites to wind down at after a day of wine tasting.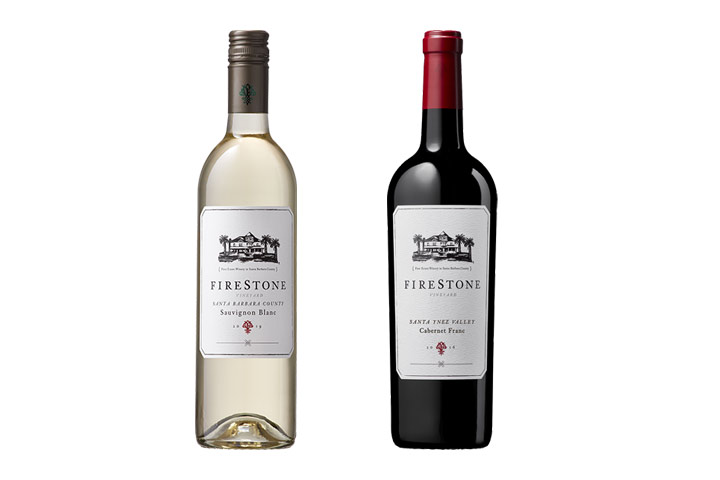 FFWS: At the tasting room, you and your staff are always tasting wines and typically get to talk up wines that perhaps have been cellared a bit but are showing beautifully now — are there any of those wines people are definitely missing out on that you'd suggest purchasing for springtime enjoyment? Red or white?
JG: If you are more geared towards red wines, our 2016 Cabernet Franc is showing really well. It's perfectly balanced with dark fruit and a wonderfully smooth finish because it's had some time to lay down. My personal favorite in the spring is our 2019 Barrel Select Sauvignon Blanc, done in a neutral barrel and it is the perfect wine to pair with fresh fish or seafood.