Our tasting rooms around California wine country are reopening, and our hospitality staff is teeming with energy and excitement, looking forward to welcoming guests safely and efficiently. We know that many of our longtime Foley Food & Wine Society members also live a good distance from California wine country, so we're introducing a new series dubbed "What You're Missing" to give you a sense of what's new and exciting at our tasting rooms throughout California, and beyond.
Last month we featured Firestone Vineyard in Los Olivos, California, and this month we're turning our attention to Lincourt Vineyards with Chase Yost, Senior Manager, Guest Services.
If you're close enough to join us, we hope you do, and to the rest of our far-flung fans, when it's safe and secure for you to travel, we will welcome you with a long-overdue glass of wine!
FFWS: Tasting Rooms are once again open in California and you're offering Seated Table Service. Describe the experience and what guests may expect in terms of wine poured food options, and the length (and rules) of the tasting.
Chase Yost (CY): The Lincourt seated table service offering is an elevated tasting experience hosted by one of our dedicated wine educators. The old days of being three deep at the bar are over. We have very much so adopted the restaurant model into our outside vineyard setting and have been hearing great feedback from our members on how the experience has vastly improved over the course of this last year. Our goal is to make this an educational and fun family experience for our customers and that is exactly what we are offering.
Our current lineup of wine offerings consists of some stand-out Estate Pinot Noir and Chardonnays from St. Rita Hills AVA accompanied by our ever-so-popular Rosé of Grenache. Every now and then, we might even pull out a 2015 library offering, just to show off a little bit.
We are currently offering a cheese and charcuterie plate, provided by High on the Hog Catering, which generously feeds two people and is an optional add-on to your wine tasting experience.
Reservations are required; 90-minute time limit per reservation, all seating is outdoor tables- exactly how we have been currently operating, so no changes on that front.
We have seen an increase in demand for these tastings, so we do recommend booking your reservation 2-3 weeks in advance to secure a table for your experience!
FFWS: What have we been missing out on in terms of the setting and atmosphere at Lincourt? What has changed? What's the weather like now and what will it be like over the summer?
CY: One thing we have invested in recently at Lincourt is more shade infrastructure and more comfortable outdoor lounge areas. Where we are located in the Valley is one of the hottest spots, nestled in between the quaint Danish town of Solvang and the adult Disneyland that is the town of Los Olivos. We aim to make sure each guest experiences maximum levels of comfort and relaxation during their visit. Although we do not expect to see temperatures quite like the record-setting 122-degree day we saw last summer, we do expect a typically warm California summer season with loads of sunshine. *Cue the stainless steel Chardonnay*
Pro-tip: Come visit us during late April or early May to see our vineyard crew in action, replanting our estate Sauvignon Blanc vineyard, located in the front of the property.
FFWS: For guests taking day trips to the area do you have any insider local recommendations for food options?
CY: There is a flurry of amazing restaurants and local cuisine in Santa Barbara wine country, and specifically in the Santa Ynez Valley. One of my new local favorites is, "Sear Steakhouse," in downtown Solvang. The new "hot toy" in town, I can personally confirm their filet mignon and lobster-mashed potatoes are all the rage. Other local favorites and standouts: Succulent Café, Industrial Eats, Leonardo's, and The Lucky Hen Larder. I have heard through the grapevine of many new restaurant concepts that will be opening in our area sometime in 2021, something exciting to look forward to.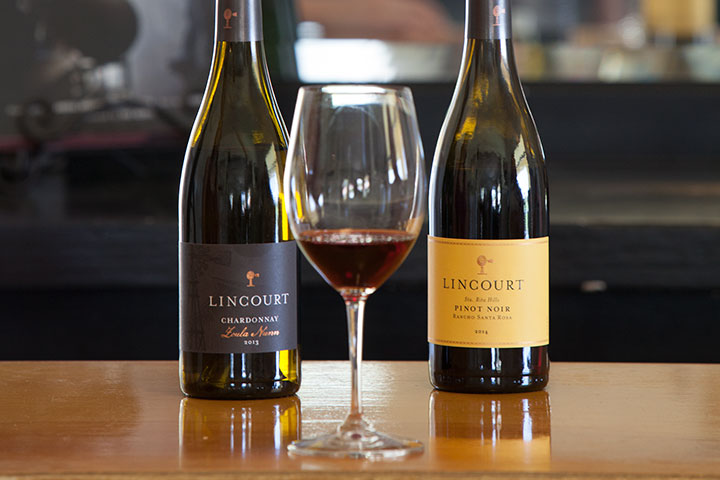 FFWS: At the tasting room, you and your staff are always tasting wines and typically get to talk up wines that perhaps have been cellared a bit but are showing beautifully now — are there any of those wines people are definitely missing out on that you'd suggest purchasing for springtime enjoyment? Red or white?
CY: This is a great question…and the answer is…YES! We have carefully selected some of our favorite offerings to cellar and bring out for a library release later this spring and summer. The 2015 and 2016 vintages were exceptional and those Pinot Noir and Chardonnays are singing. If you are lucky enough to get your hands on a bottle of either the 2015 Lindsay's Pinot Noir, 2015 Willie Mae Pinot Noir, or 2016 Two Sisters Reserve Chardonnay, I would recommend doubling up — so inquire about those as they are not currently available online!