By Jonathan Cristaldi
What kind of wine drinker are you? Are you the type to buy and drink through your stash, only to replenish and continue the cycle of purely hedonistic drinking? Or do you sock away a few bottles to save and savor later in the eternal cat-and-mouse game of catching a wine in the prime of its life—when it balances beautiful fruit complexity with secondary, even tertiary nuances? If you're wondering what I'm talking about, keep reading.
Rather than explain why you should consider buying enough wine to enjoy some bottles "now" and others "later" I want to share some of my favorite recent reads from the pages of Vinous — articles about tasting wines that were bottled a decade, two decades, and some up to seven decades ago!
But first, a bit of context on Vinous: The company was founded by Antonio Galloni, who rose to fame as the heir-apparent and supposed replacement critic for Robert Parker, who was getting ready to retire a decade ago. Famously, in 2013, Galloni broke with Parker's Wine Advocate to start his own publication, which he named Vinous. The articles that Galloni and his talented team of knowledgeable critics publish are rarely anything other than stylish, fun, and thoroughly detailed reads—and their in-depth knowledge and vast tasting experiences make them some of the most reliable judges in the world when it comes to judging the quality of wine (and it's ageability).
In recent months, Vinous has posted a handful of articles that would make any collector envious of their tasting endeavors; but putting aside personal jealousies, there is much to be gleaned from reading about the older wines these seasoned critics are tasting.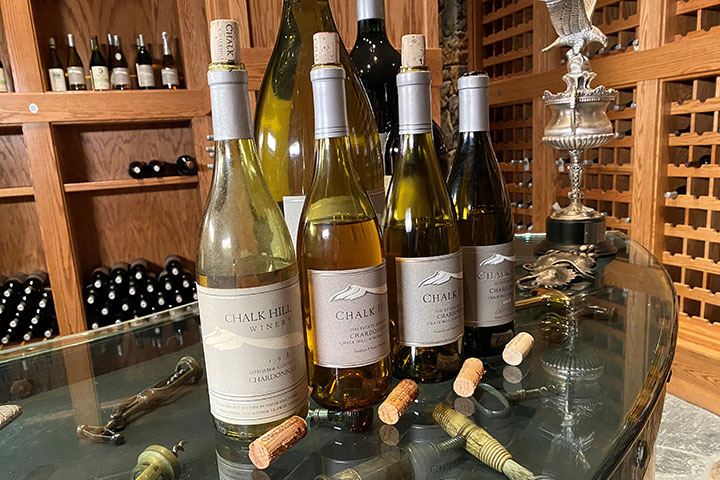 First up, is a review by Eric Guido of a 1999 Dunn Vineyards Cabernet Sauvignon from Napa Valley. Guido, who tasted this wine in November of 2020, when the Dunn Cab had just turned drinking-age in America (21!) noted that it was simply, "gorgeous, with a display of sweet tobacco, green stems and sage which give way to musky red and black currants. It gains in depth and complexity with time in the glass, taking on hints of dried flowers, clove and graphite," and the superlatives keep coming: "velvety," "lifted," "elegant and long," before Guido concludes, "It's amazing how youthful and fresh this is with twenty-one years under its belt," before suggesting it could be enjoyed well into 2030.
Have you ever imagined buying enough bottles of one wine that you could pop corks every five years for three decades to track its progression? If those notes about the Dunn aren't good enough reason alone to cellar some of your favorite Foley Family Cabernet Sauvignon wines (or any of the powerful, robust red blends you love), consider this review by Galloni himself of a 1997 Marcassin Pinot Noir from the Sonoma Coast.
Galloni minced no words, declaring the aged Pinot, "without a doubt one of the most compelling wines I tasted," last year. "At 23 years of age," he continues, "it has aged exquisitely. Sweet, perfumed and riveting in its beauty, the 1997 is utterly captivating from the moment it is first opened. A whole range of sweet red/purplish berry fruit, spice and floral notes emerges effortlessly. The purity of the flavors is just mesmerizing."
Just mesmerizing! I bet!
Is the "Why" in "Why You Should Cellar The Right Wine" becoming a bit more clear? If you still need more convincing, consider what Neal Martin had to say about a jaw-dropping tasting experience with Château Lagrange, a French Bordeaux Third-Growth Classified estate. Martin was treated to a stunning lineup of wines going from the current-release 2015 vintage, all the way back to the 1959 bottling!
Imagine tasting 56 vintages of one wine! I've plucked out a few of Martin's notes from four vintages:
Writing about the 2010 Lagrange, Martin found aromas of, "beautifully defined brambly red fruit, crushed stone, violet and iris," "almost pixelated in detail. The palate is medium-bodied with very fine tannins, precise and focused with a silky mouthfeel." Skipping a decade, his notes on the 2000 Lagrange revealed, "Much deeper in colour than previous vintages thanks to the higher percentage of Cabernet Sauvignon, it has an attractive bouquet with blackberry, cedar and sandalwood aromas, touches of ash developing with time." Going back yet another 10 years, tasting the 1990 Lagrange (a 30-year-old wine!), Martin finds, "The bouquet is well defined with pressed flowers, orange pith, brambly red fruit and warm gravel, warm and inviting aromatics," "with Indian spices lining the harmonious finish." Okay, okay, now we're talking! So, what about the 1959 Lagrange, a 56-year old wine?!
Martin's review: "Limpid in colour with moderate bricking, it has an engaging and refined bouquet of red berries, terracotta, touches of tomato leaf and mint. The palate conveys the precocity of that growing season with a sweet but degraded core of red fruit, abraded tannins and a slightly smudged finish with hints of truffle and bay leaf. There remains plenty of vigor with quite a long aftertaste. It's a lovely 1959, not the best, but certainly one that deserves a pat on the back."
That's a pretty cool tasting note, and a great argument for cellaring wine—you needn't cellar bottles for over 50 years, of course. I don't think anyone beyond serious collectors looking to invest in wine as a monetary asset are interested in cellaring wine for five decades or more, but holding onto wine for even a few years is worth it for the tasting rewards you'll reap.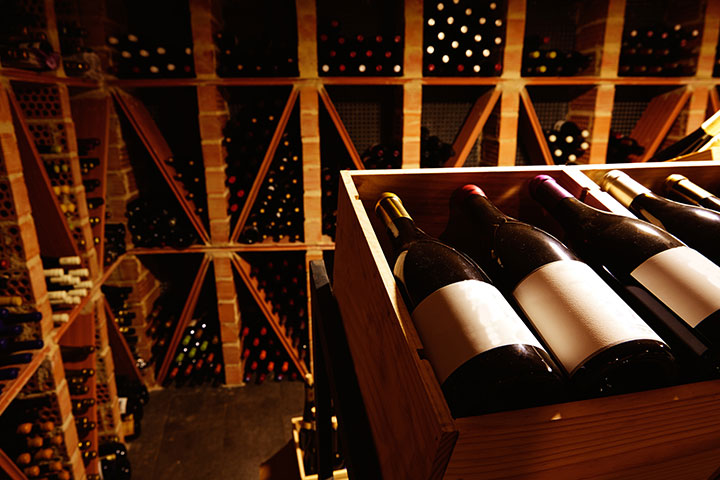 But what is the "right" wine to cellar? In truth, it's hard to say, because it all depends on how the wine was made, but generally speaking the top bottlings of most wineries are meant for both early enjoyment and aging. For whites, these are often Chardonnays or barrel-aged Sauvignon Blancs, but certain white Rhône varieties, Spanish whites, Italian whites, and German and Austrian Rieslings are capable of long aging. With reds, it's not just the bold Bordeaux varietal-based wines like Cabernet Sauvignon and Merlot-heavy blends, but also Syrah, Malbec, and a host of wines from all over the world. Think: big bold flavors balanced by structured tannins and good acidity. In short, many wines are the "right" wines for potential aging.
Once you start collecting for aging, it becomes easier with each passing year. Imagine if you'd cellared even a few bottles of the 2012 vintage in Napa, at the start of the drought years when they were released in 2014-15? Today, they'd be eight years old, and the best are beginning to develop some of those secondary (bramble, warm gravel, brown- and Indian-spices) complexity, and are still far off from developing sumptusou tertiary notes like truffle, bay leaf, tomato leaf.
So, what are you waiting for? My best suggestion for Foley Food & Wine Society members is to phone up your favorite Foley connection and ask which wines you've purchased are worth holding longer and which wines you should be buying regularly to enjoy some now, and to lay some down for the long haul. You'll be thanking me in 5, 10, 15, 20 years from now. — JC
---
About the Author
Jonathan Cristaldi is the editor-at-large for The SOMM Journal and The Tasting Panel Magazine and is a regular contributor to Food & Wine, Liquor.com, and Seven Fifty Daily. His writing has appeared in Departures, Los Angeles Magazine, First We Feast, Thrillist, Time Out LA, Tasting Table, and Psychology Today. Cristaldi was named a "Wine Prophet" by Time Out NY for his witty and often avant-garde approach to wine education. "The L-Train Luncheon," a video on YouTube, features one of his best experiential event concepts, which came to life on a New York City subway car.