If you've ever enjoyed a lineup of Foley Johnson "Napa Valley" or "Handmade" wines from the comforts of the estate tasting room (or patio) in Rutherford, you know that one sip is only just the beginning of a new obsession. These small-production wines, which are focused around the classic Bordeaux varieties, are carefully tended to by Giovani Verdejo, a longtime Napa Valley resident who was born in Mexico City, but who was destined to make wine.
In 2018, a Foley Johnson Meritage red made Wine Spectator's Top 100, and today, "Gio" continues that trajectory of excellence. Get to know Gio in our Q&A below, and above all, get better acquainted with our Foley Johnson portfolio, and when it's safe for you—come for a visit in Rutherford!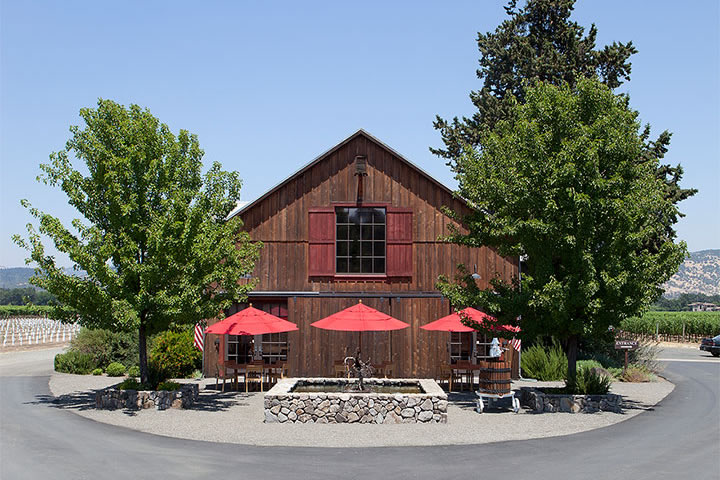 Foley Johnson Winery in Napa, California.
FFWS: How old were you when your family moved from Mexico City to Napa and what was that adventure like for you?
Giovani Verdejo (GV): My mother and I first came to Napa Valley when I was just two years old. We went back and forth until 1993 when we decided to stay. I'm an easygoing person that always sees the good side of everything, so it was easy for me to fit in everywhere.
FFWS: How was wine part of your life growing up?
GV: I grew up around wine drinkers. My dad loved Chilean Cabernets and farm-workers on my mother's side of the family worked for Clos du Val for decades, so wine was present in my daily life; every now and then my dad would let my brother and I drink from his glass. I think I loved wine at a very early age!
FFWS: What made you decide to become a winemaker?
GV: The way the Valley smells during harvest has always attracted me and inspired me to take classes at the Napa Valley College. While doing construction at the first winery I worked, Kuleto Estate, I was offered a cellar worker position—I never looked back.
FFWS: Tell us about one or two of your winemaking mentors and something you learned from each.
GV: I consider David Lattin [former Kuleto winemaker from 2004-2017] as my main mentor; everything I know about winemaking is because of him. Through the years I have fine-tuned what I learned and incorporated my own ideas and techniques, but the core approach is his. The entire FFW winemaking team has been key to my growth as a winemaker—being able to taste and share ideas with people of different backgrounds has been very helpful to me. I think the diversity in this group has helped each one of us.
FFWS: Today, you're making Foley Johnson wines, so give us the 3,000-foot view. How would you characterize the style of wines being made at Foley Johnson?
GV: The term 'handmade' is used in our labels, and we take that to the heart. We are a small team here at FJ—myself, Assistant Winemaker, Alyssa Feutz, and Israel—and we take the time to pay attention to all the details, from when flavors are optimal for harvest, yeast, and temperatures during fermentation and to taste and select every single barrel constantly throughout its life making sure we optimize flavors and structures while respecting varietal composition. We strive for quality and so far our team has a handful of 90+ point wines under our belt!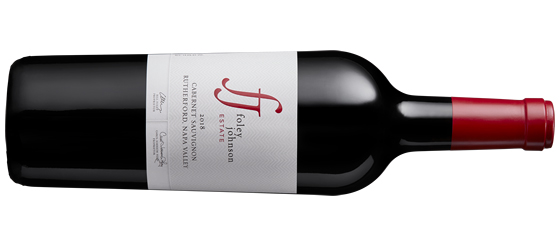 FFWS: For any FFWS members new to Foley Johnson where would you suggest they begin? For longtime FJ fans, what would you say is the most out-there bottle to try next?
GV: I think our Estate Sauvignon Blanc is a great place to start, it is delicious; we like to harvest early to optimize citrus flavors while still having a good-structured palate, helped in part by fermenting in concrete eggs. It's hard to pick one bottle for the longtime fans, our wines are true to varietal and we seem to have fans all over the map, but our 2018 Rutherford Estate Cabernet just scored 90 points on Wine Spectator ["Steeped plum and blackberry fruit melds nicely with touches of vanilla, cedar and warm earth through the finish, with a polished feel overall that makes this accessible now too. Drink now through 2026."]. As for wine club members, look out for our new red blend—it's called Pat's Blend in honor of Patrick Foley and it contains the best barrel selections of the varietals we grow on the estate.